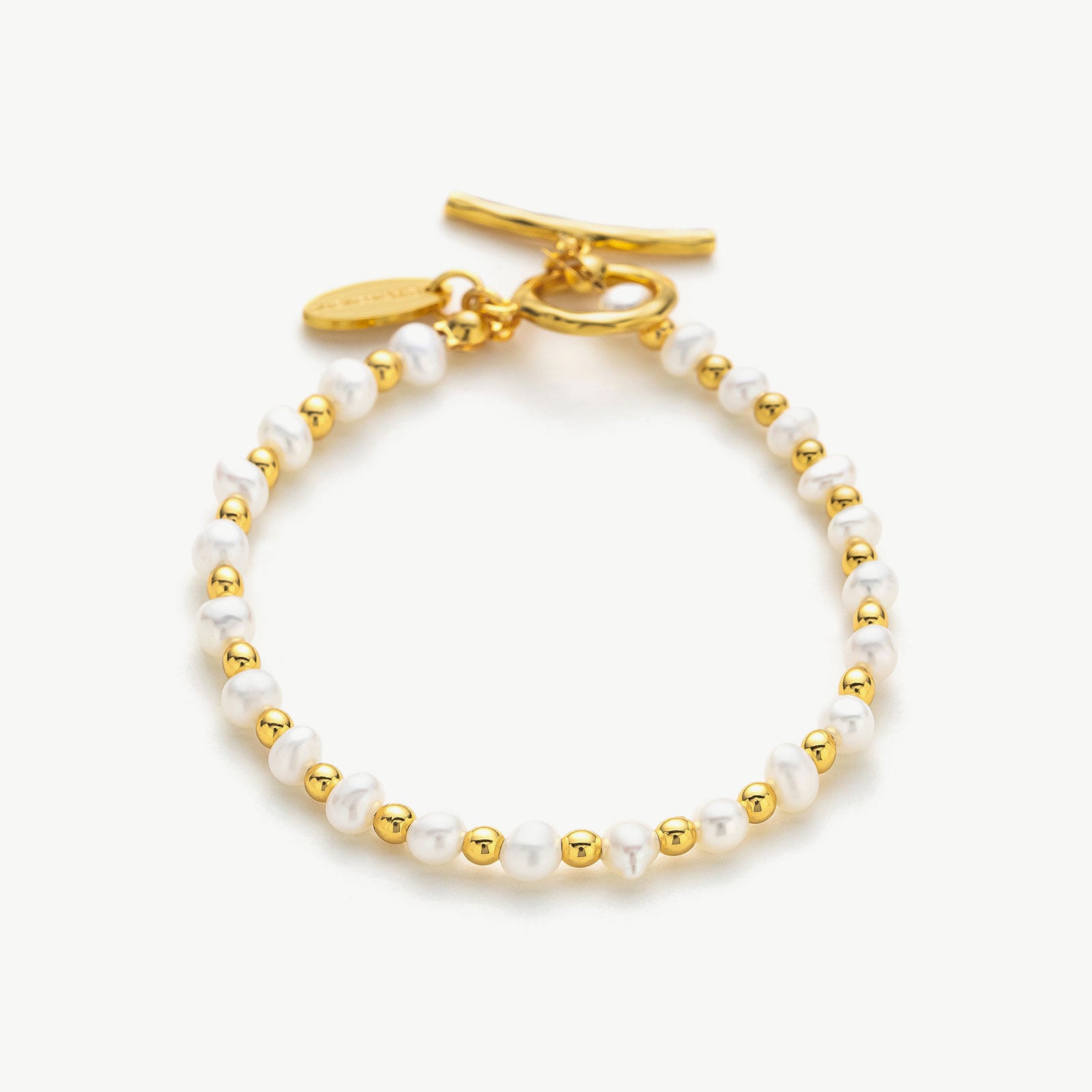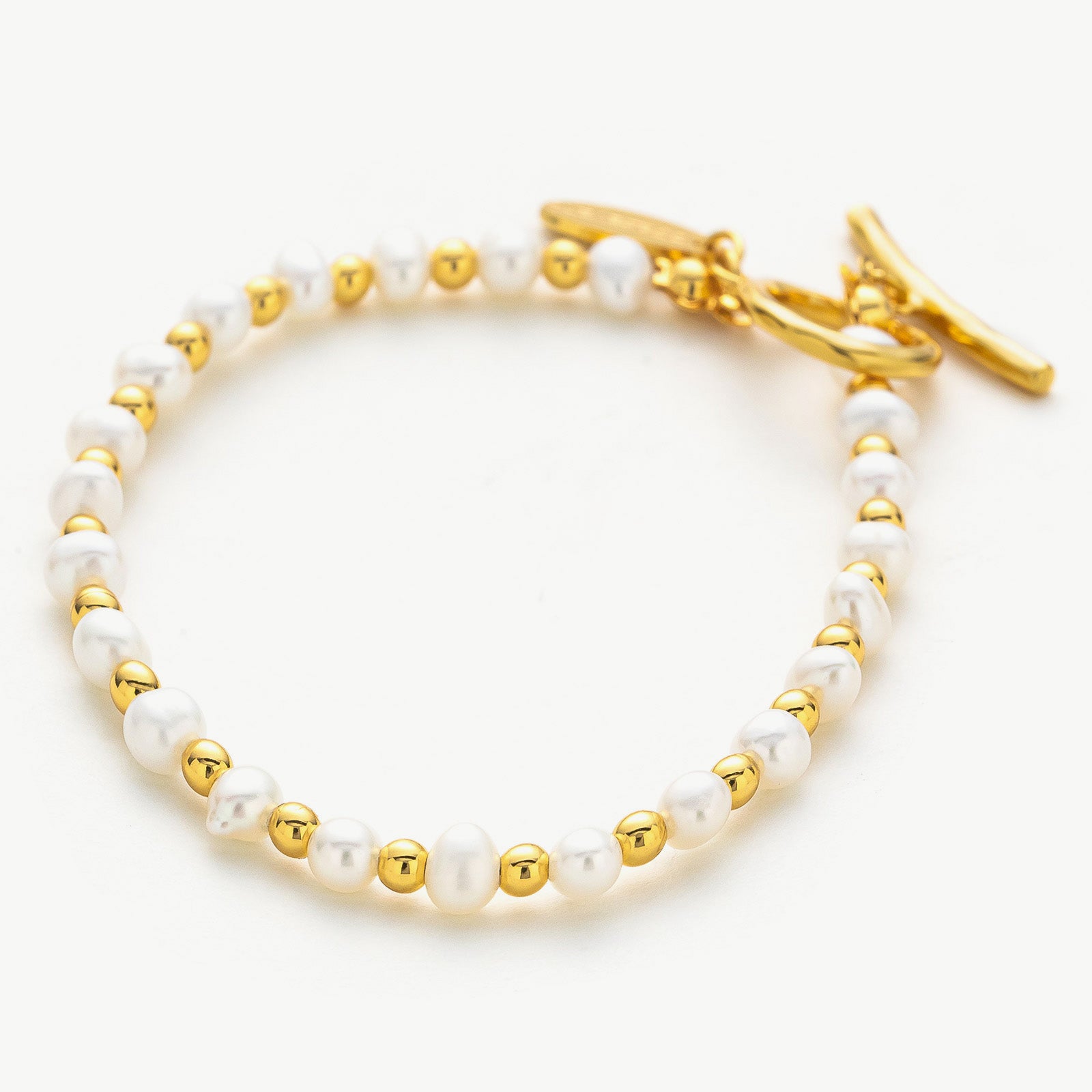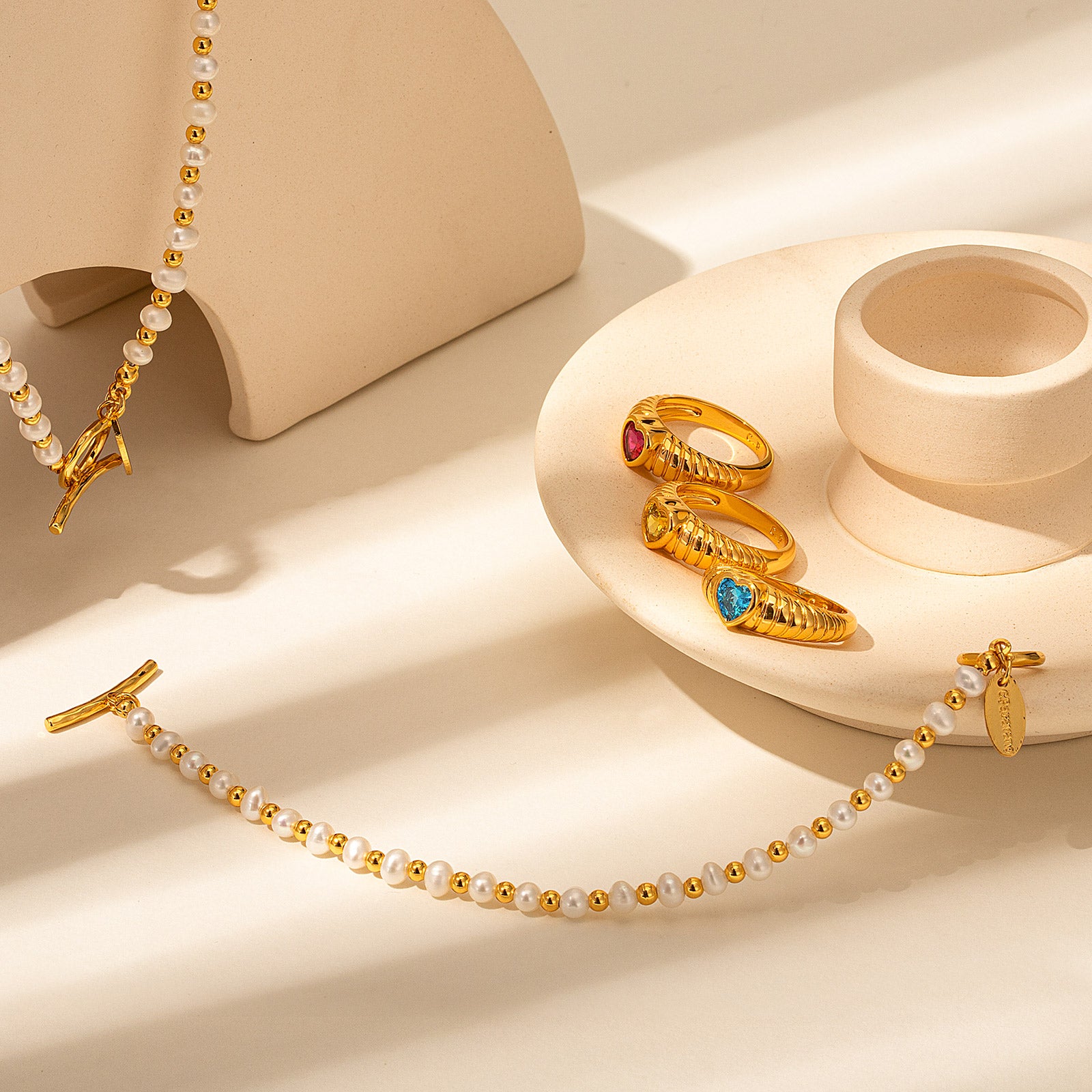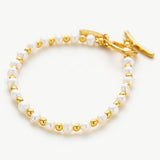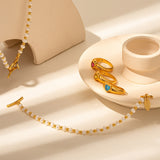 White Freshwater Pearl Bracelet
Studded with freshwater pearls, this bracelet will lend a majestic touch to your jewellery collection. Made from 18kt gold plated metal, it's interlinked with small golden beads. The adjustable chain and lobster-clasp fastening allow for wearing at various lengths.
Composition: 18 kt gold brass/pearl
18 kt gold chain
Heart clasp fastening
Chain length: 17cm
Extra length chain: 5cm Pearl size: 5*3mm
Adjustable length
Free delivery on orders $150 and above. All orders are delivered with an average shipping interval of 5-14 working days.
GET THE LOOK