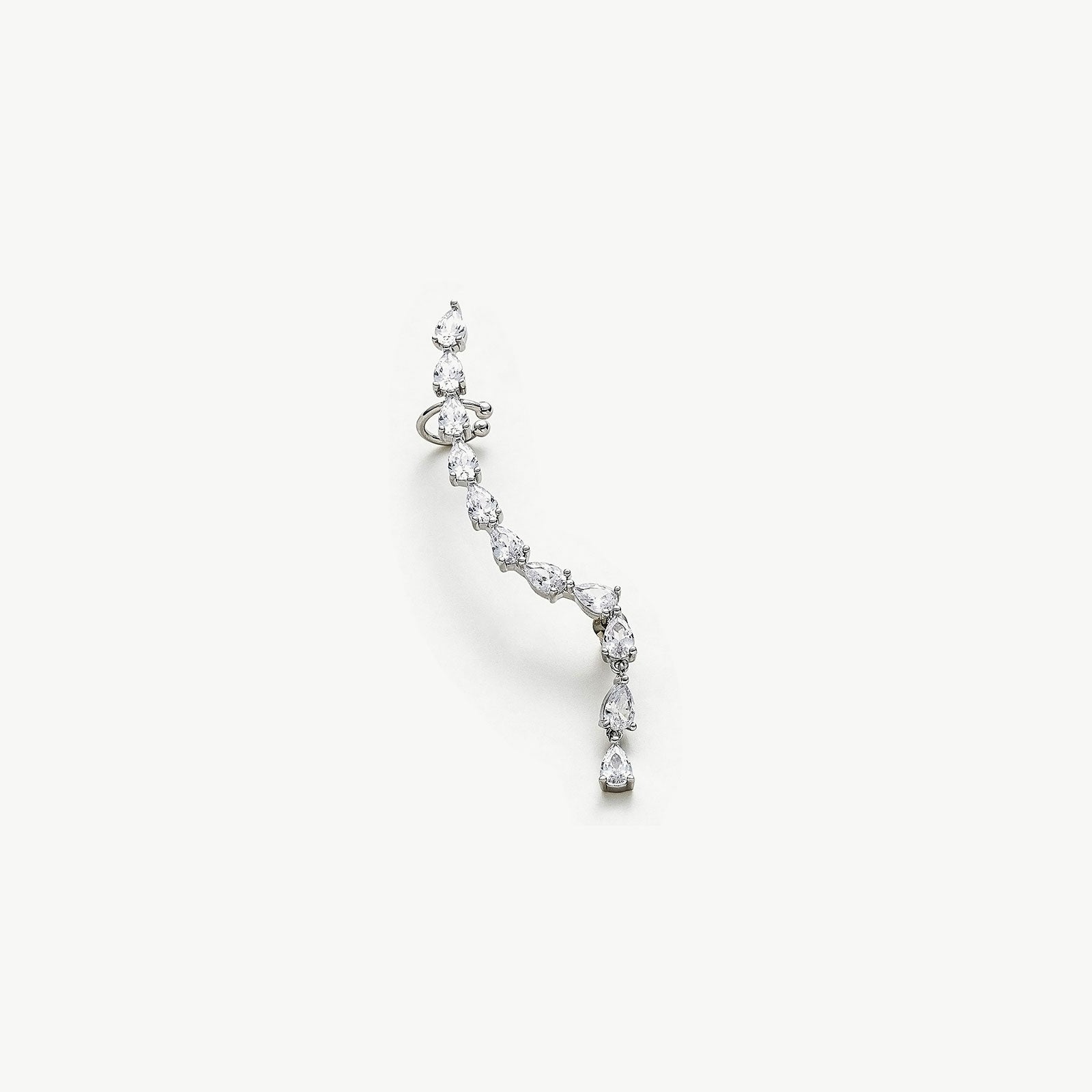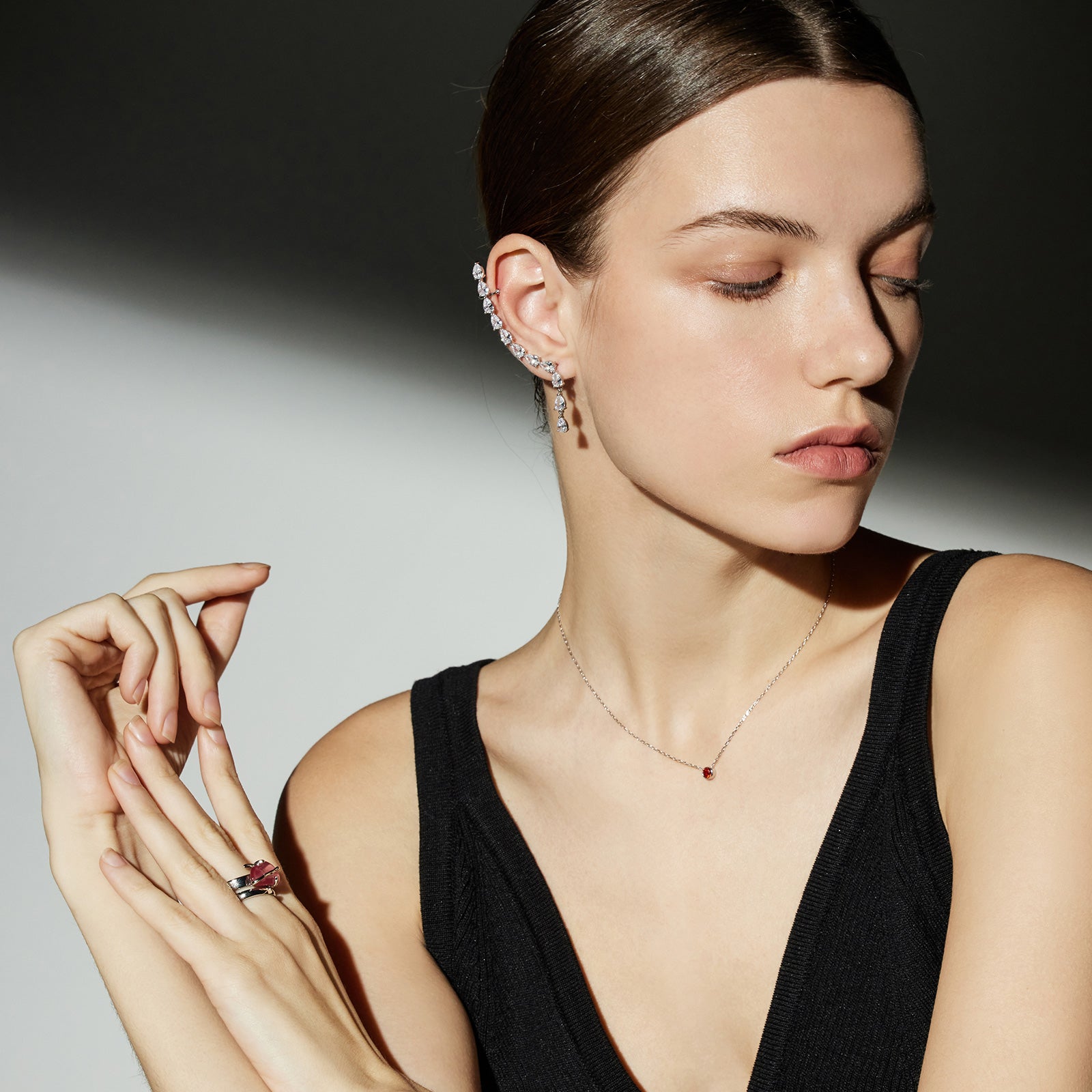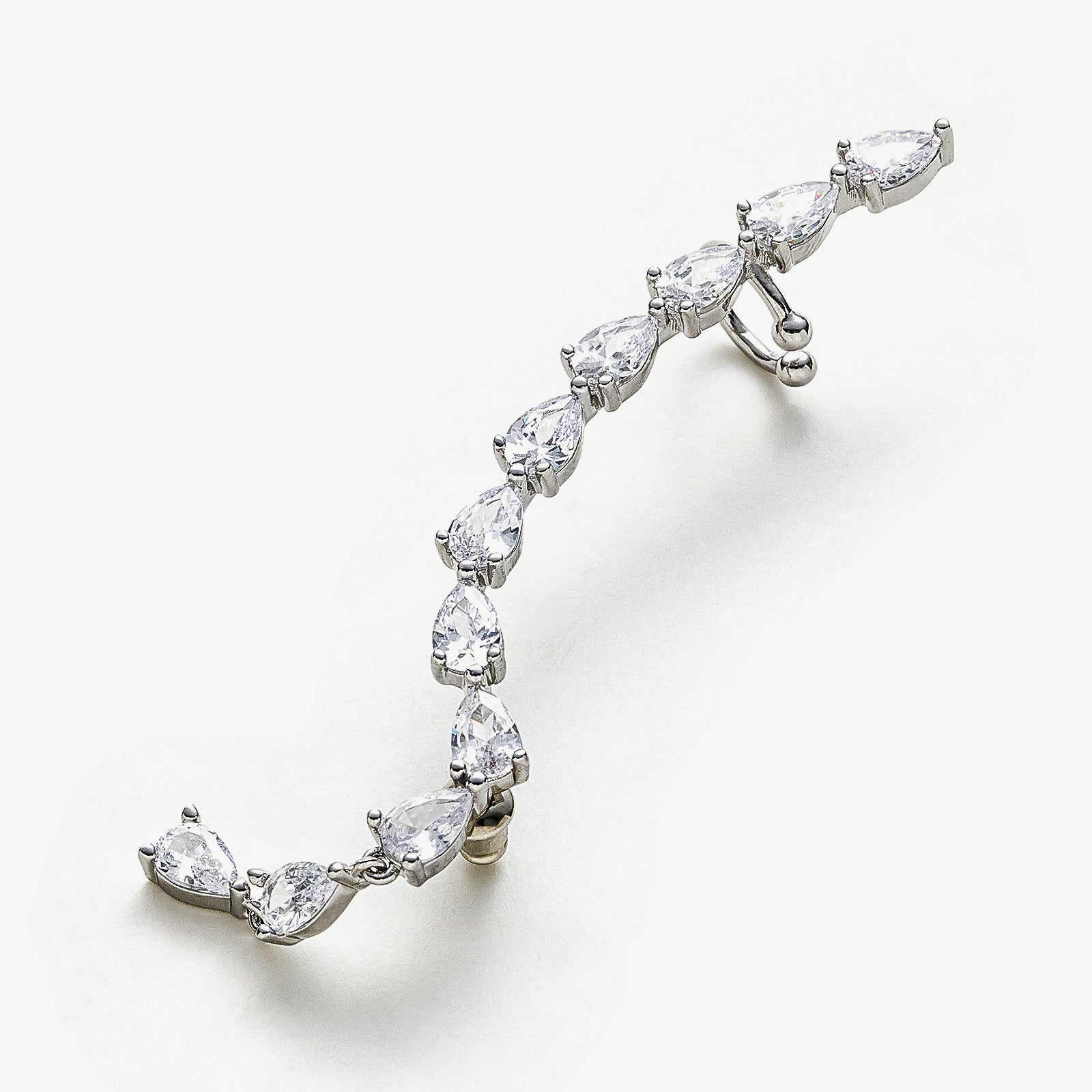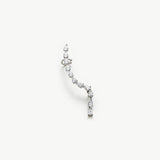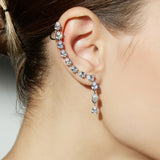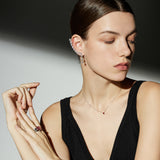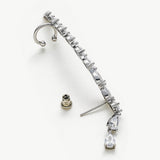 Sophistication and romance are the hallmarks of C.Paravano, whose accessories are made by hand in locally. A row of sparkling teardrop-shaped white crystals defines the crawler earrings.
Colour: Silver
Composition: 18 kt platinum plated/crystal
Length: 5cm                         Pendant length: 2.5cm
Free standard shipping on all orders. An average shipping interval for standard delivery is 5-14 working days.
GET THE LOOK