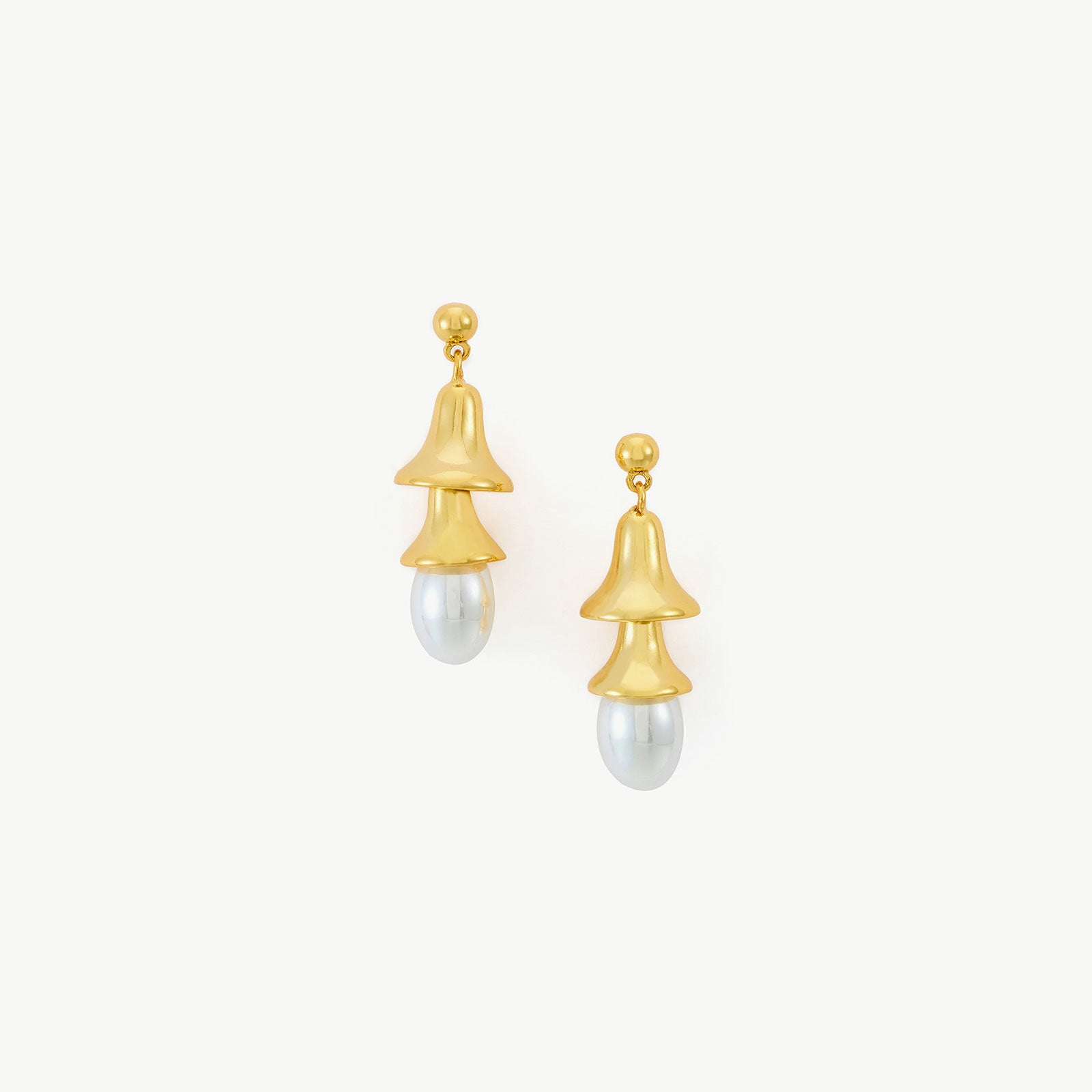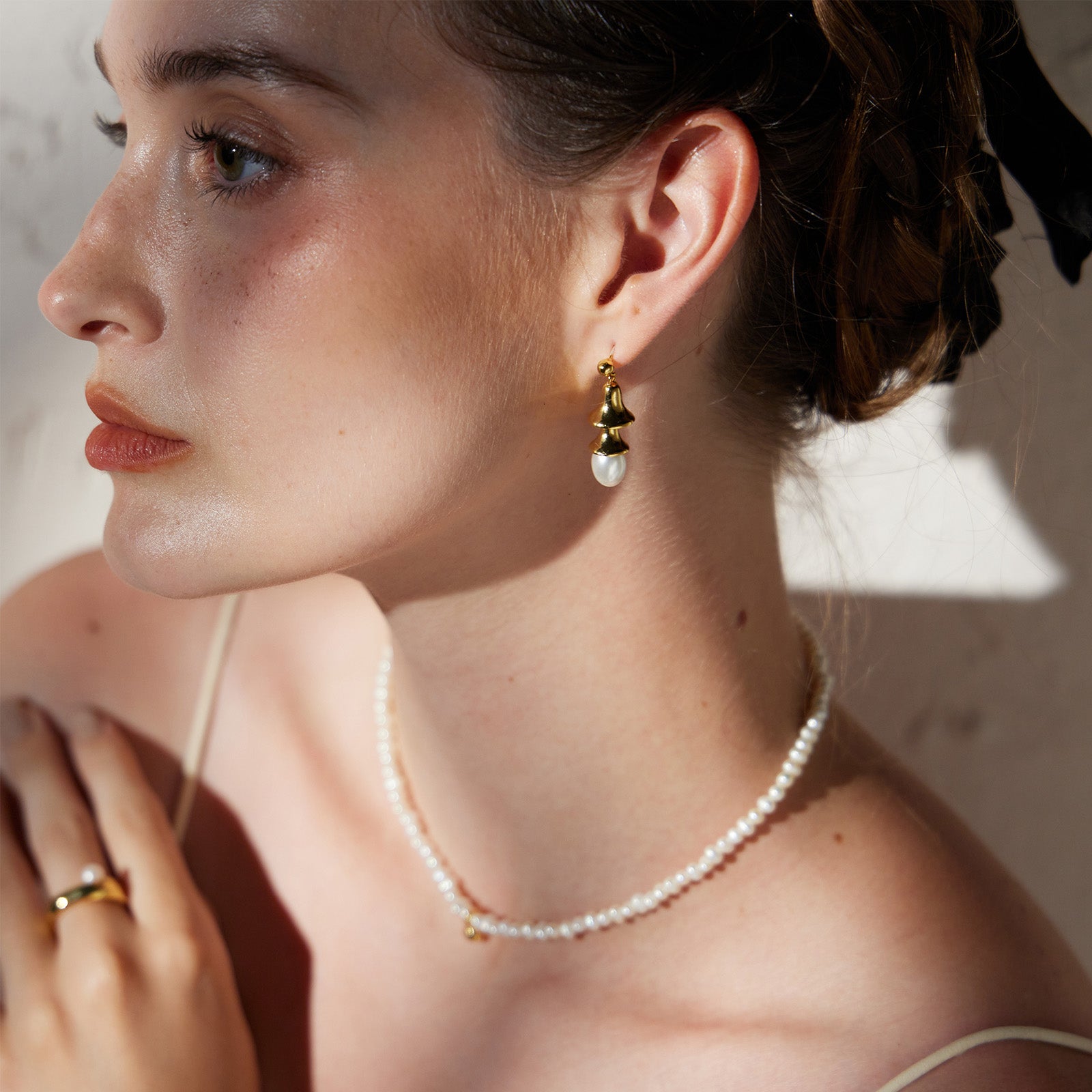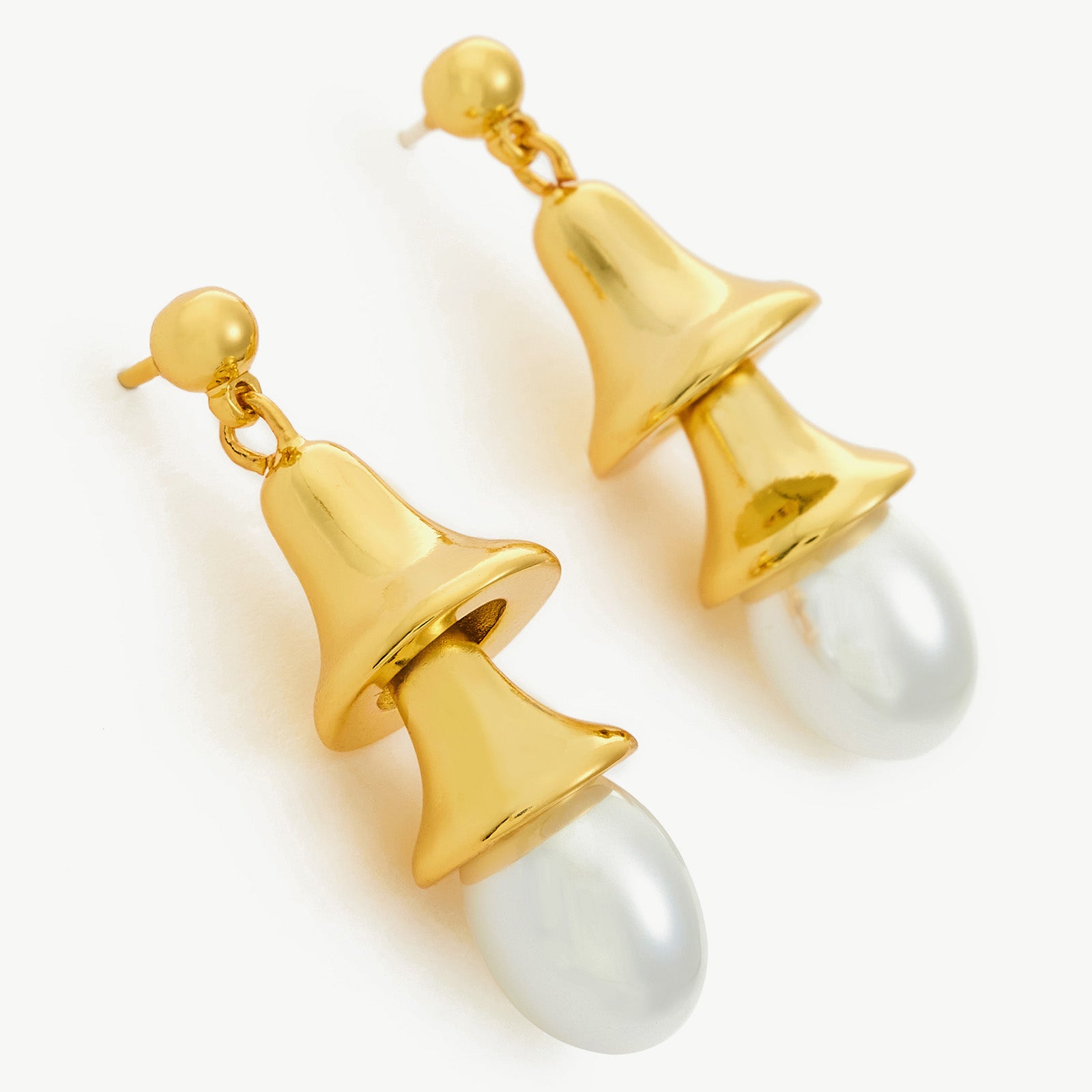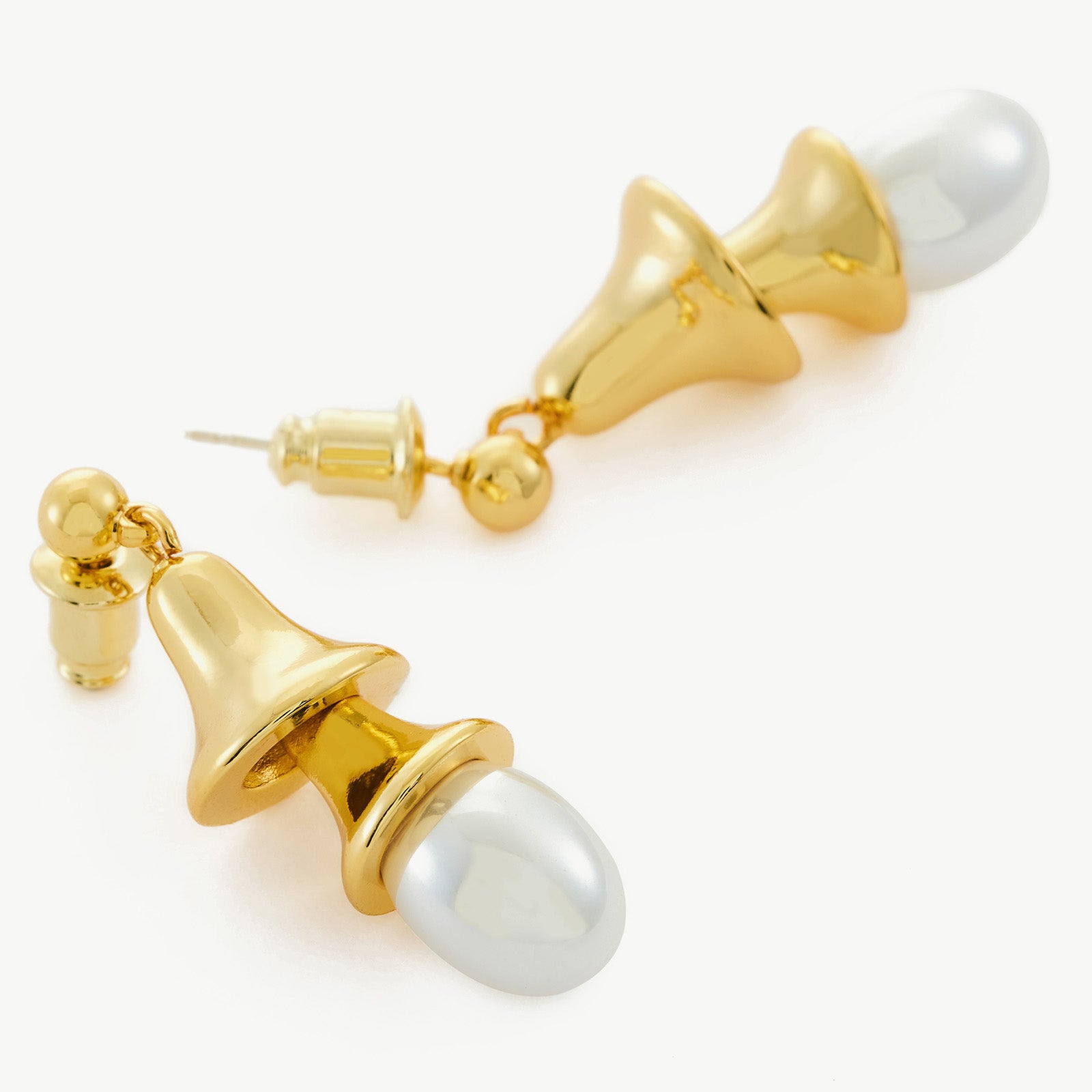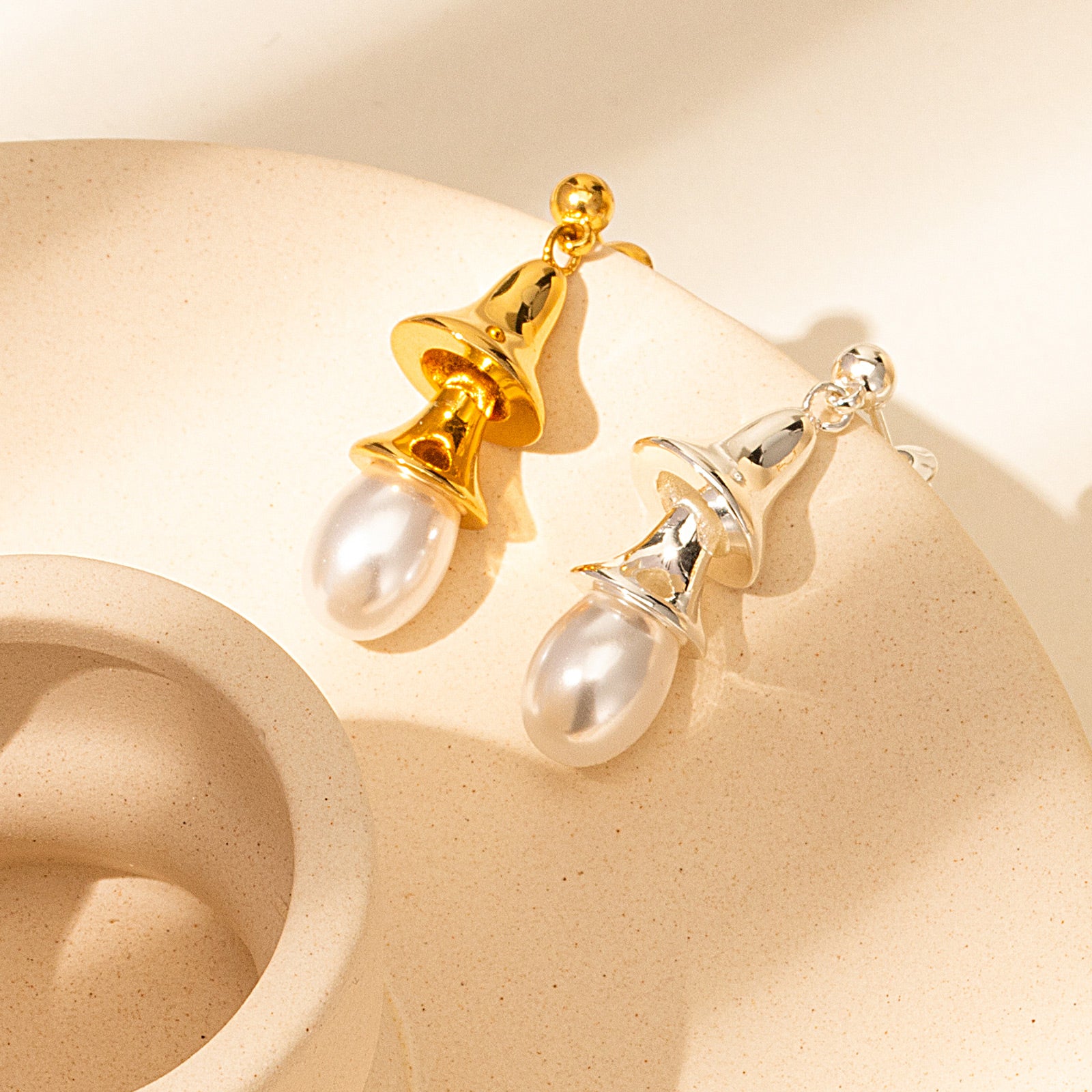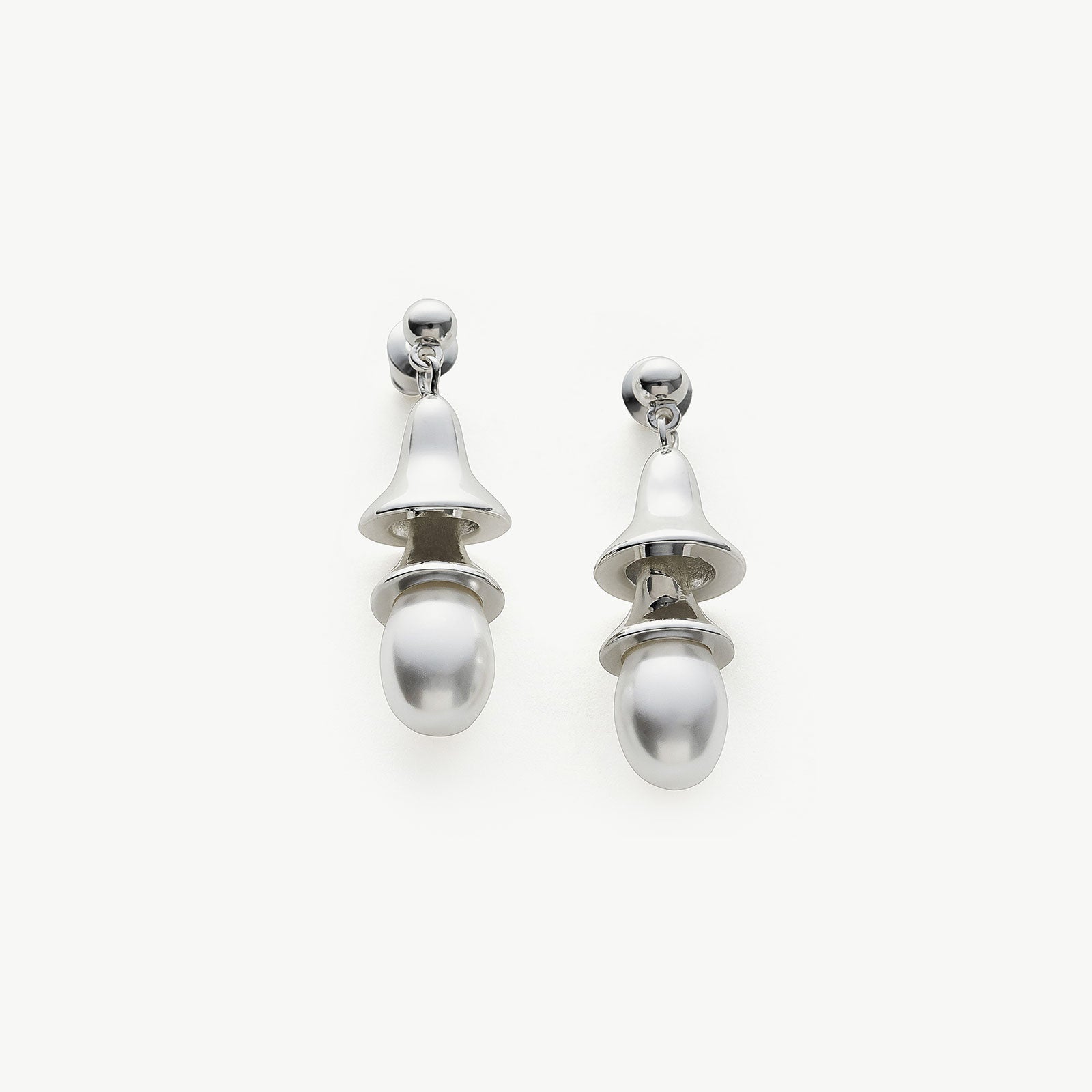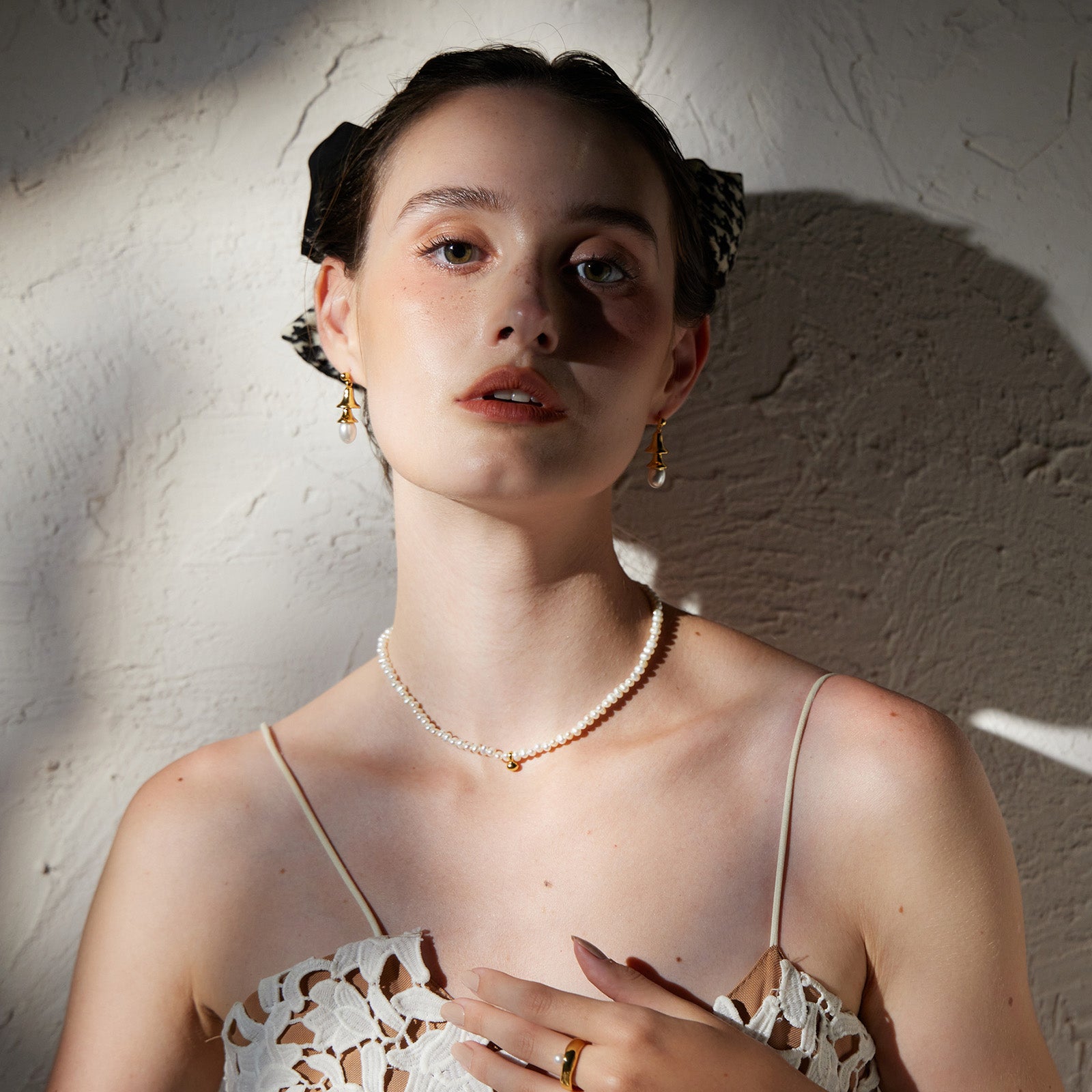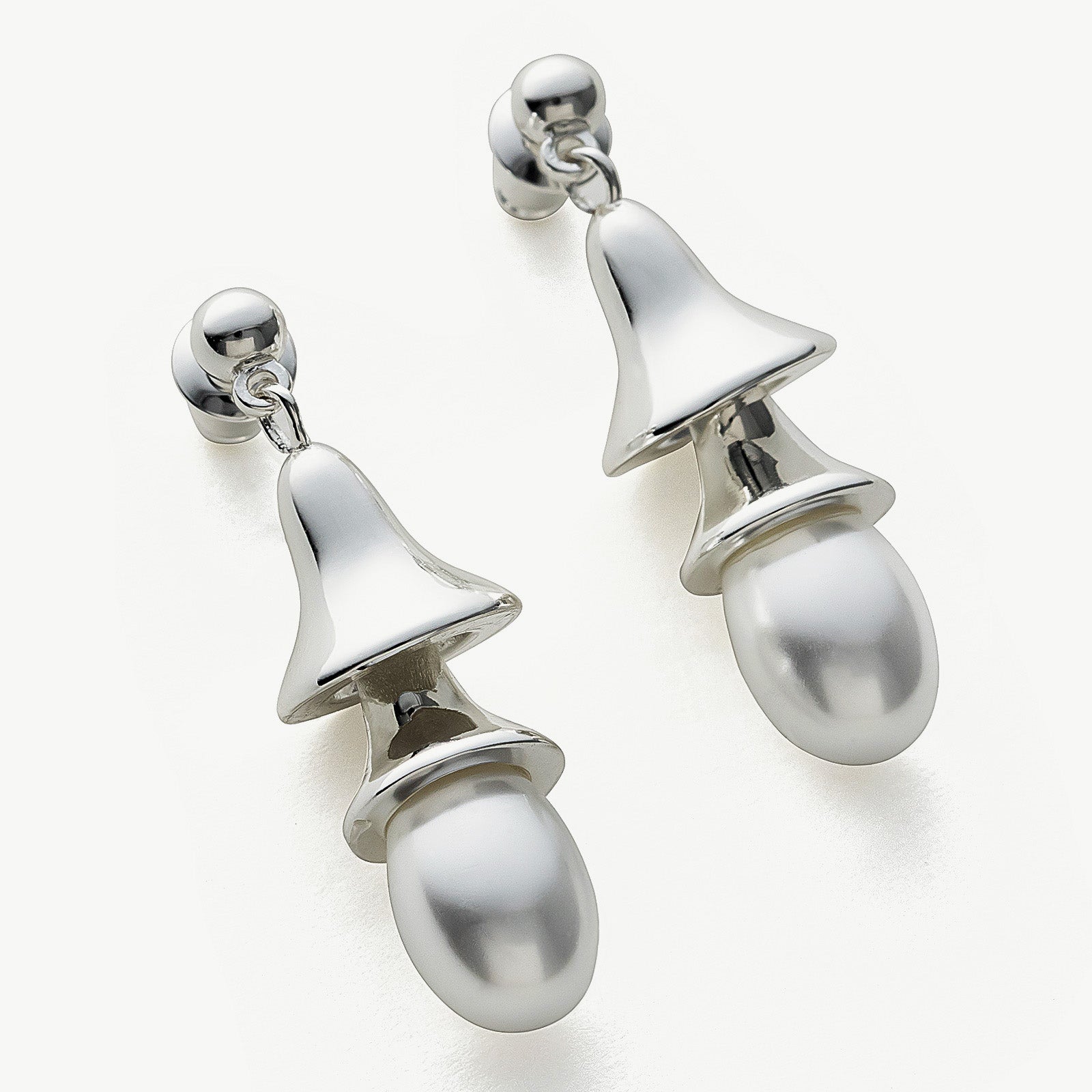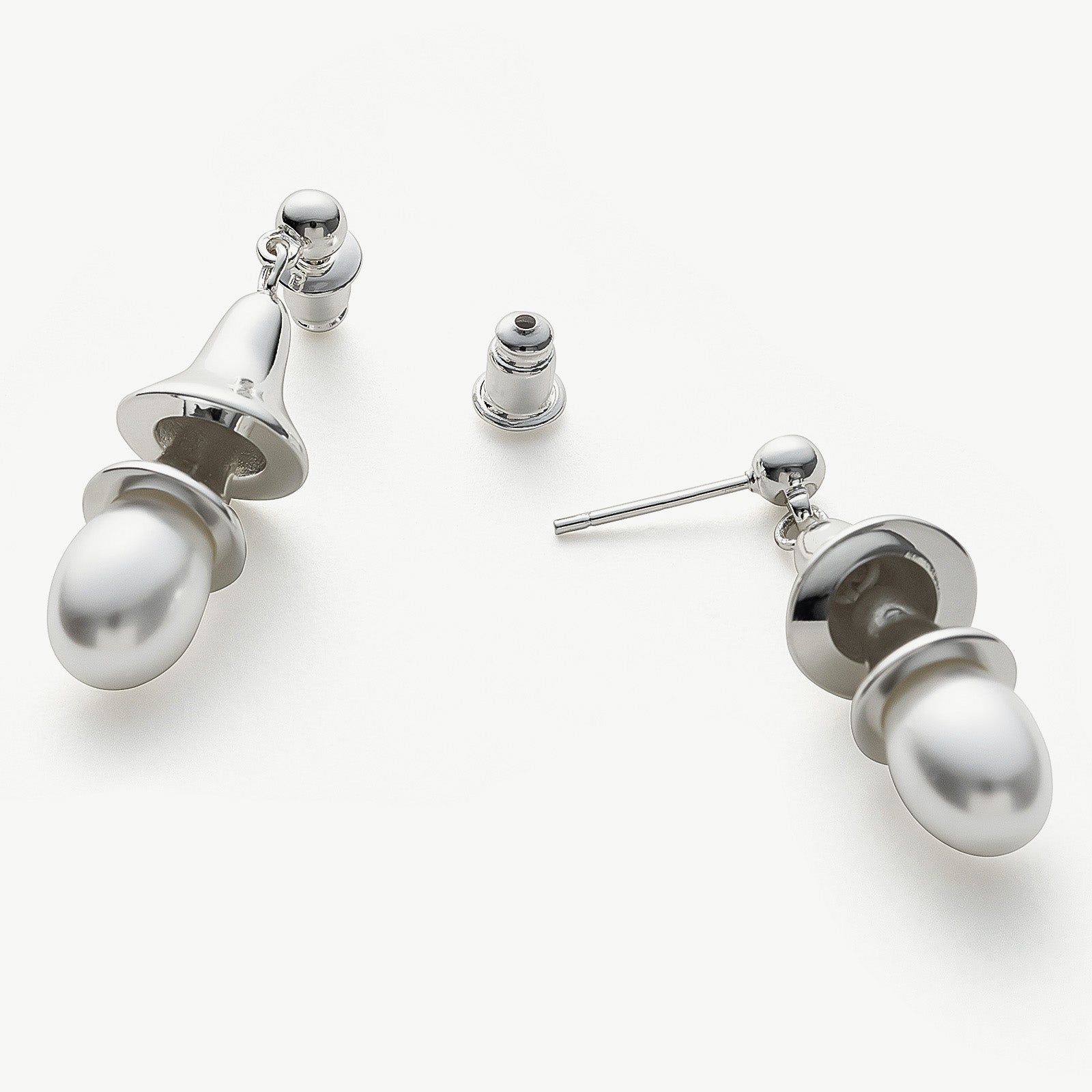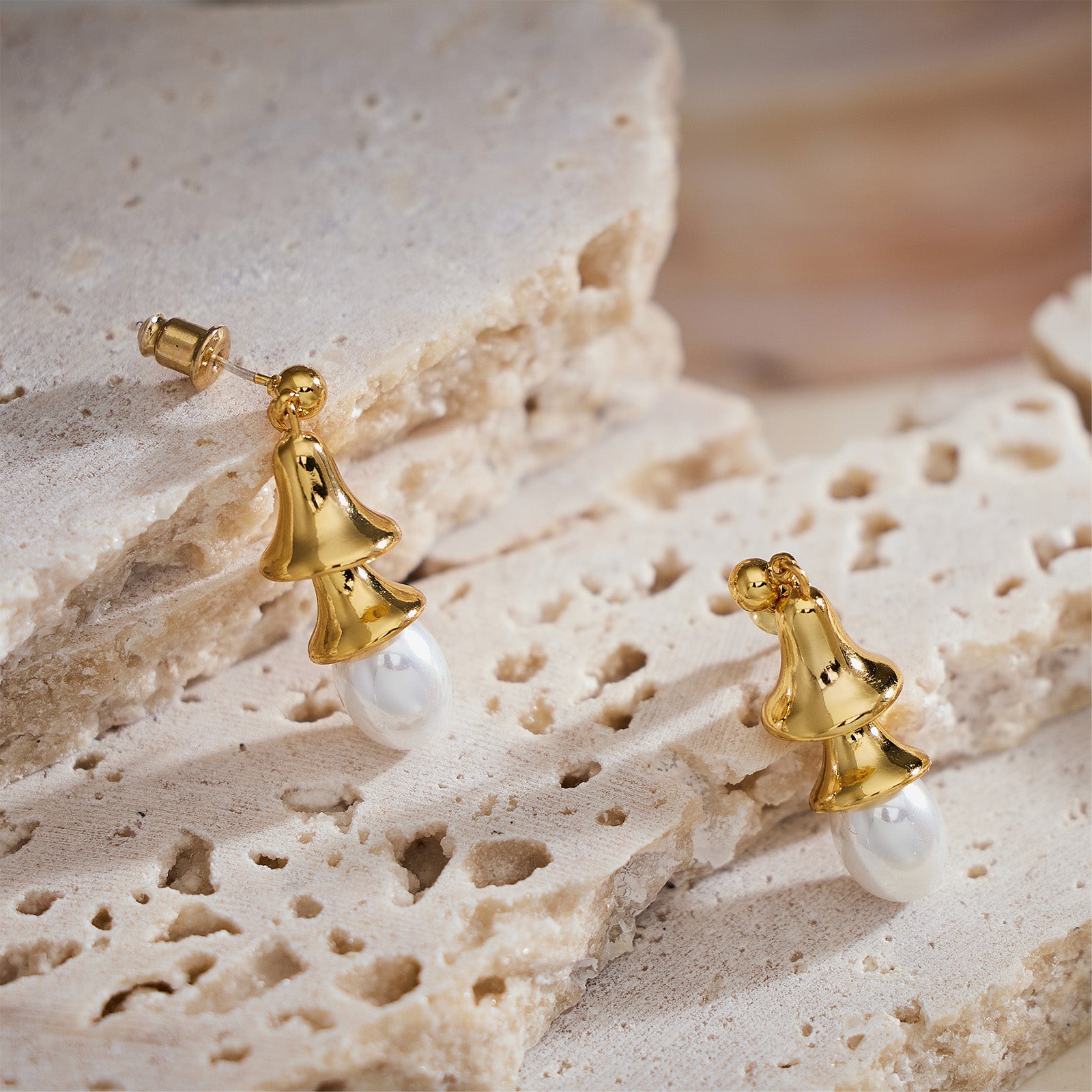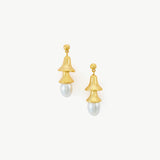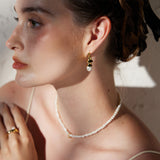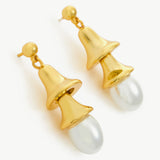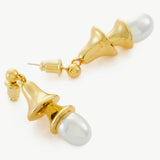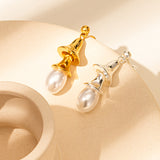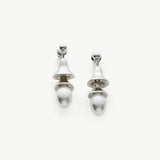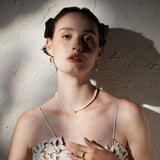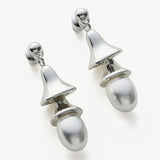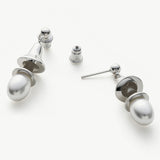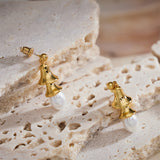 Pearl Drop Earrings crafted from 18k gold/silver brass by hand, this retro-tinged style drops down to suspend peal-encrusted. The shining piece with a spherical pearl pendant falls in an unusual silhouette that will bring an avant-garde touch to any ensemble.
Colour: Silver/Gold
Composition: 18 kt gold brass/pearl
 Width: 1cm               Length: 2.5cm 
Free delivery on orders $150 and above. All orders are delivered with an average shipping interval of 5-14 working days.
GET THE LOOK