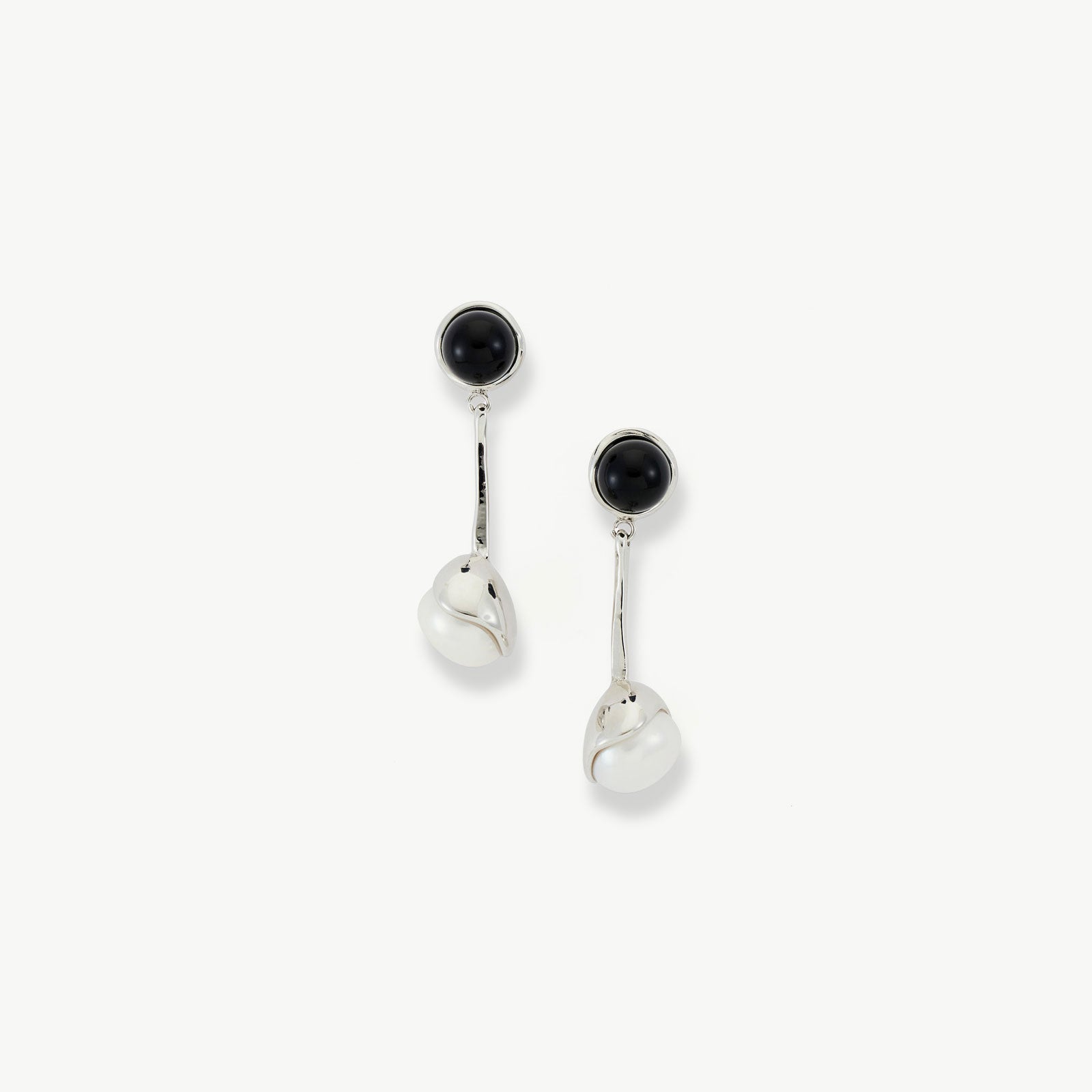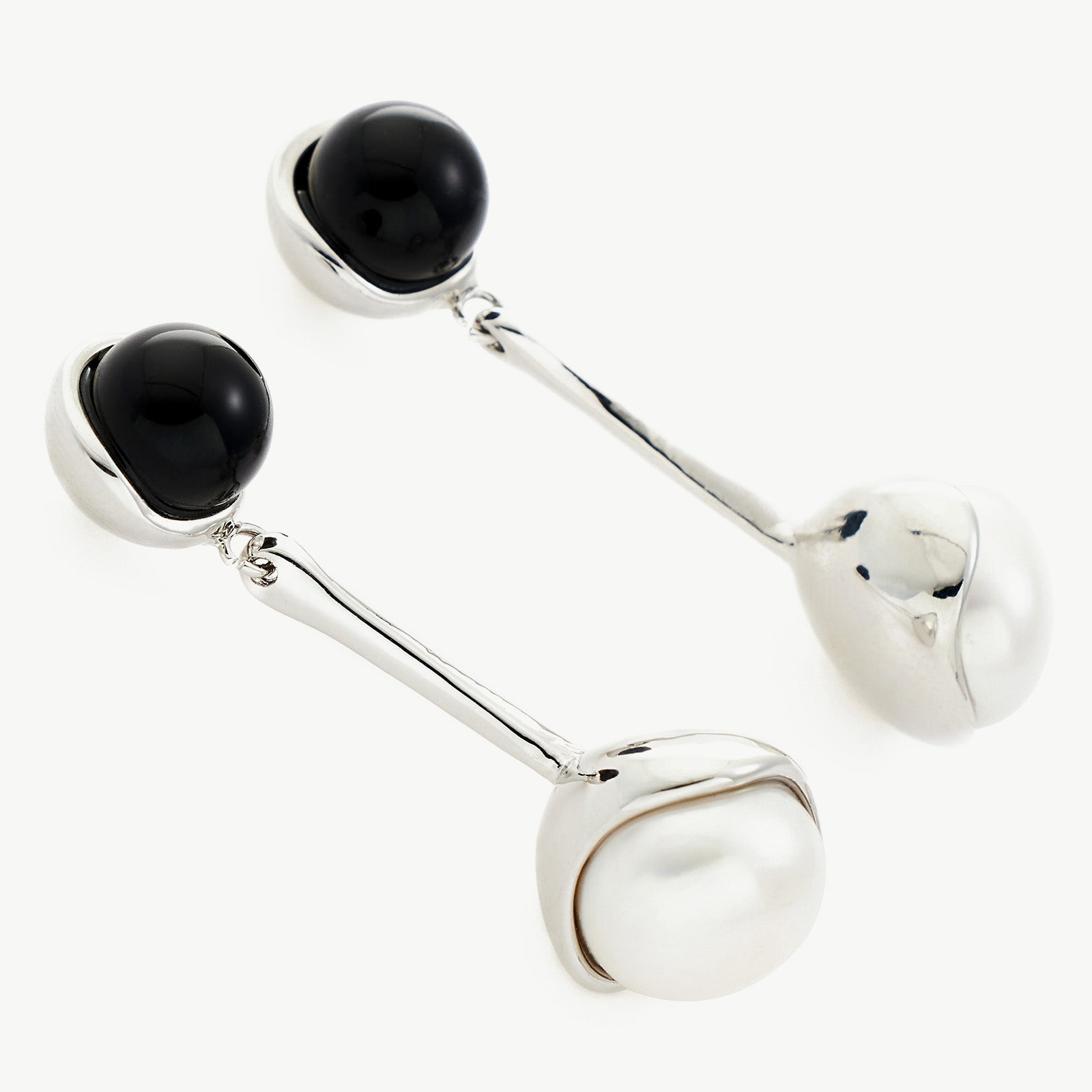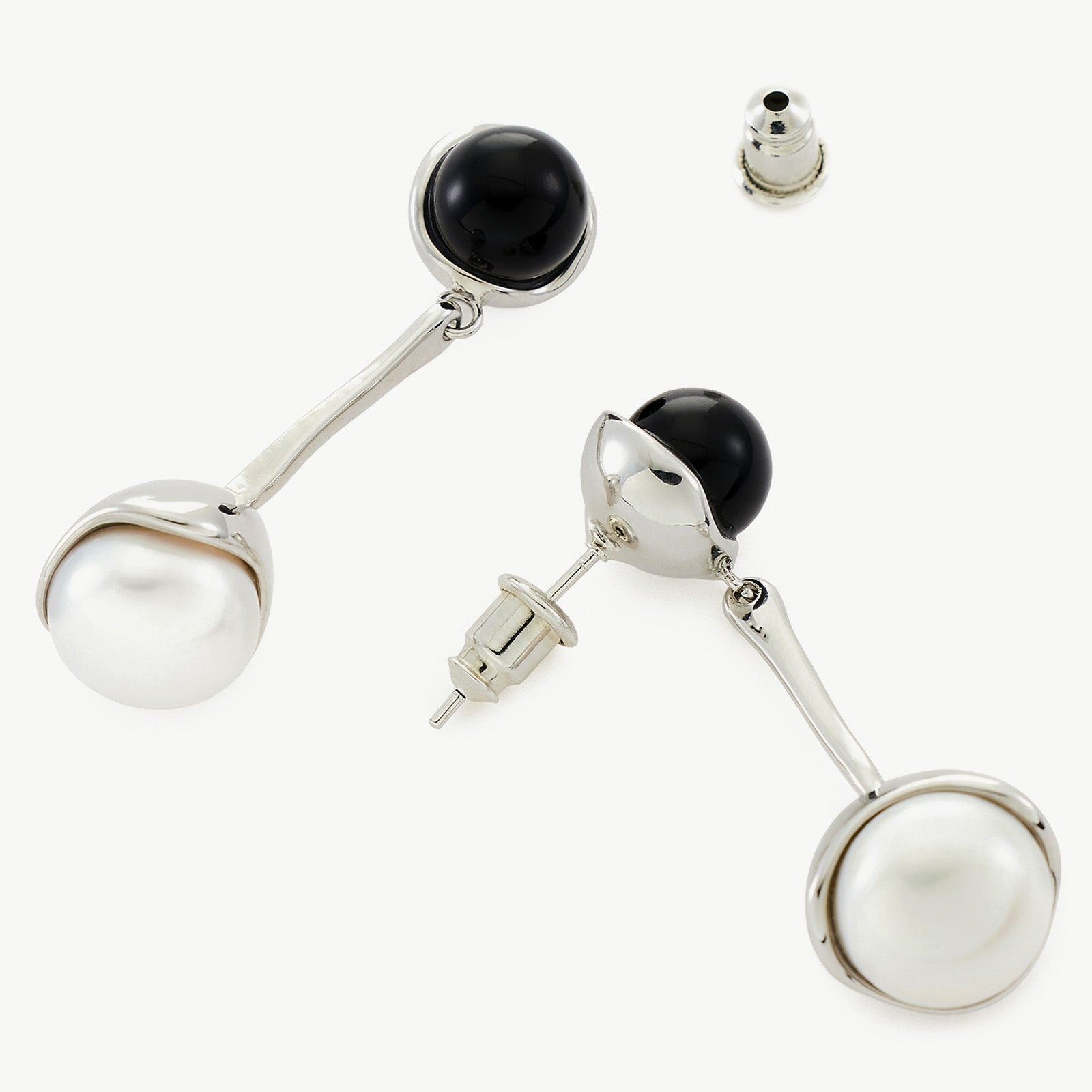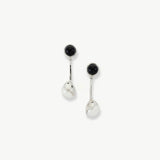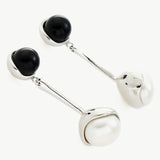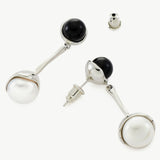 Agate & Pearl Charm Earrings
Black and white is the most classic colour scheme. Black onyx and white pearls are joined by 18kt platinum plated wire to create long Agate and Pearl Charm Earrings. These earrings complement any outfit, elegant or casual.
Colour: Silver
Composition: 18 kt platinum plated/pearl
Size: 4cm
Free standard shipping on all orders. An average shipping interval for standard delivery is 5-14 working days.
GET THE LOOK