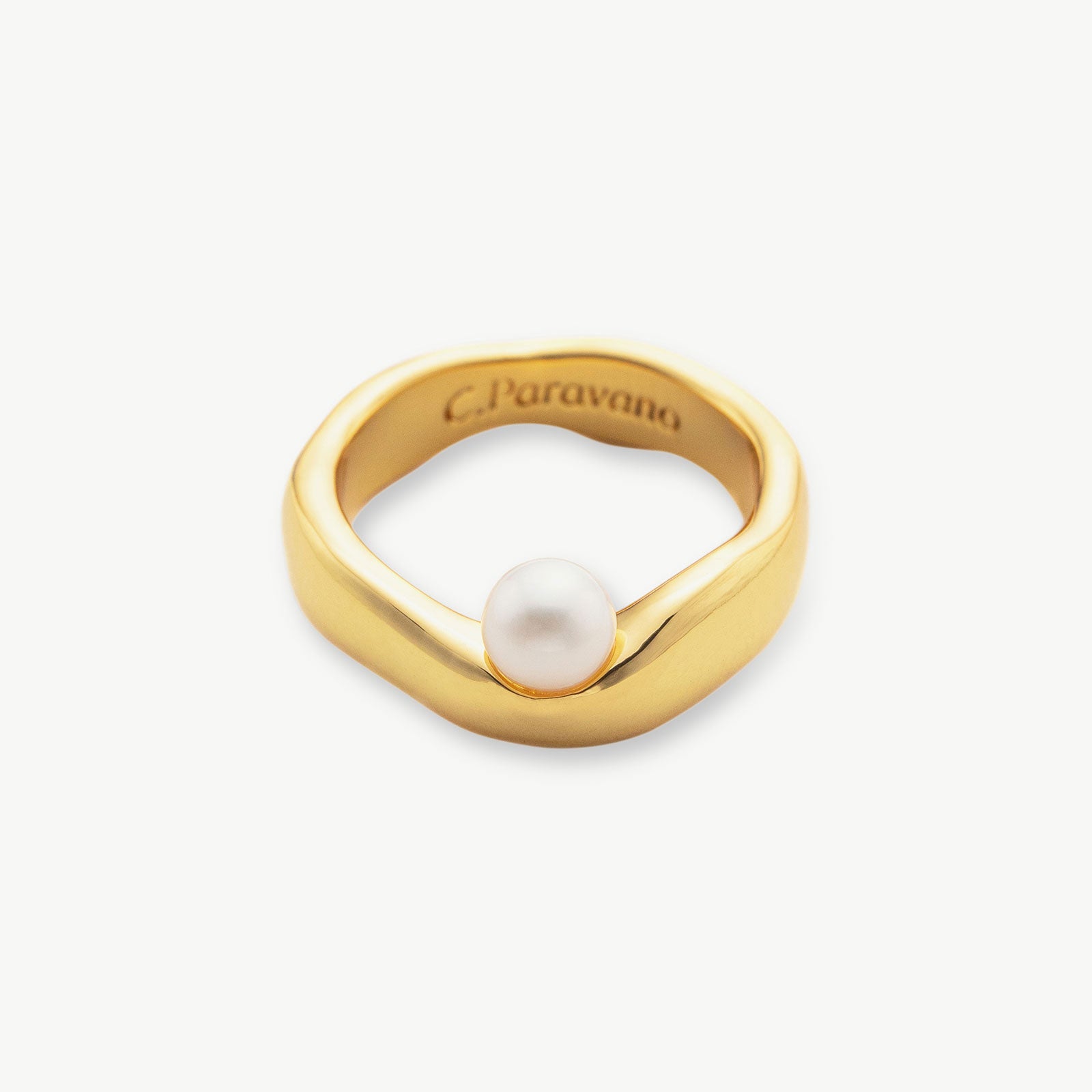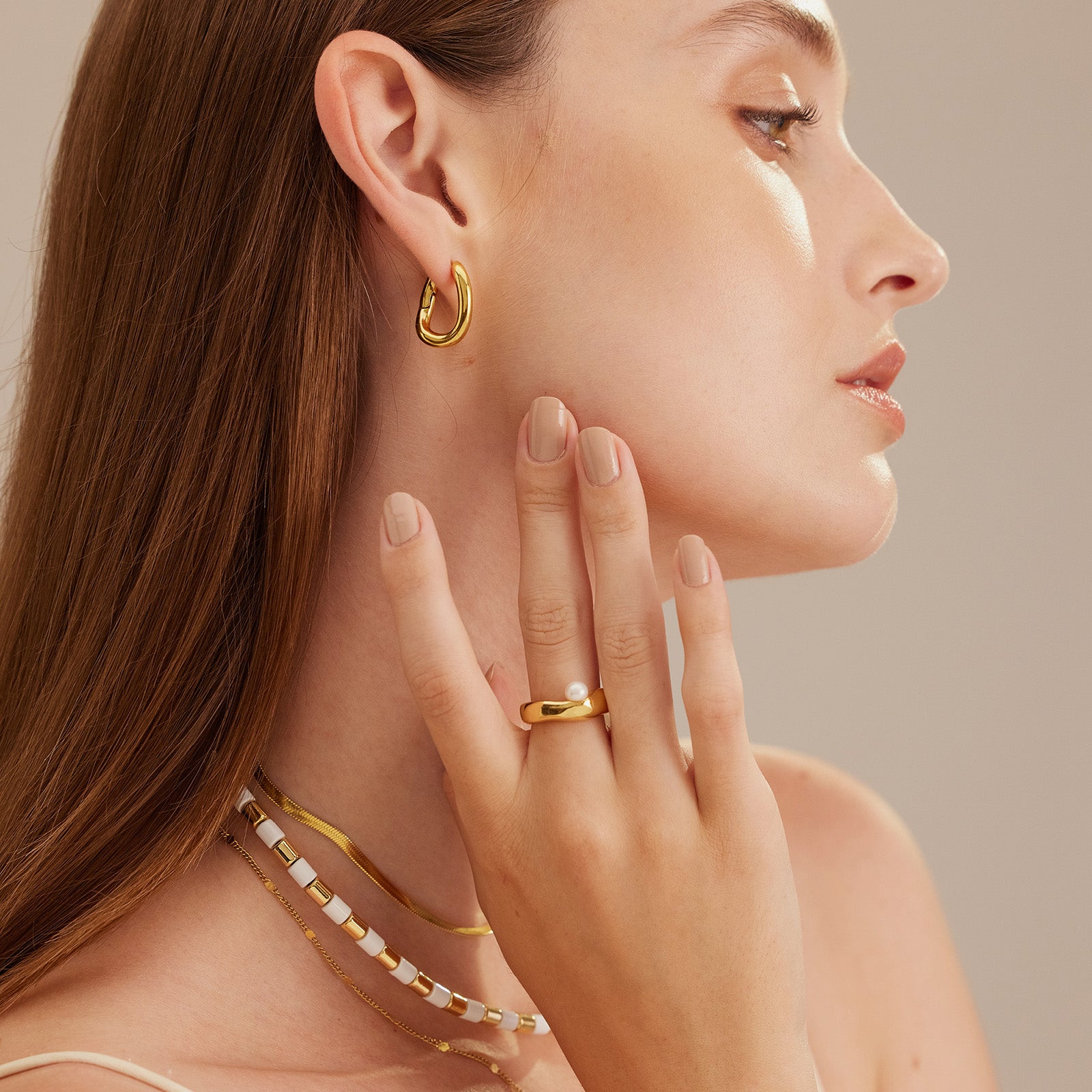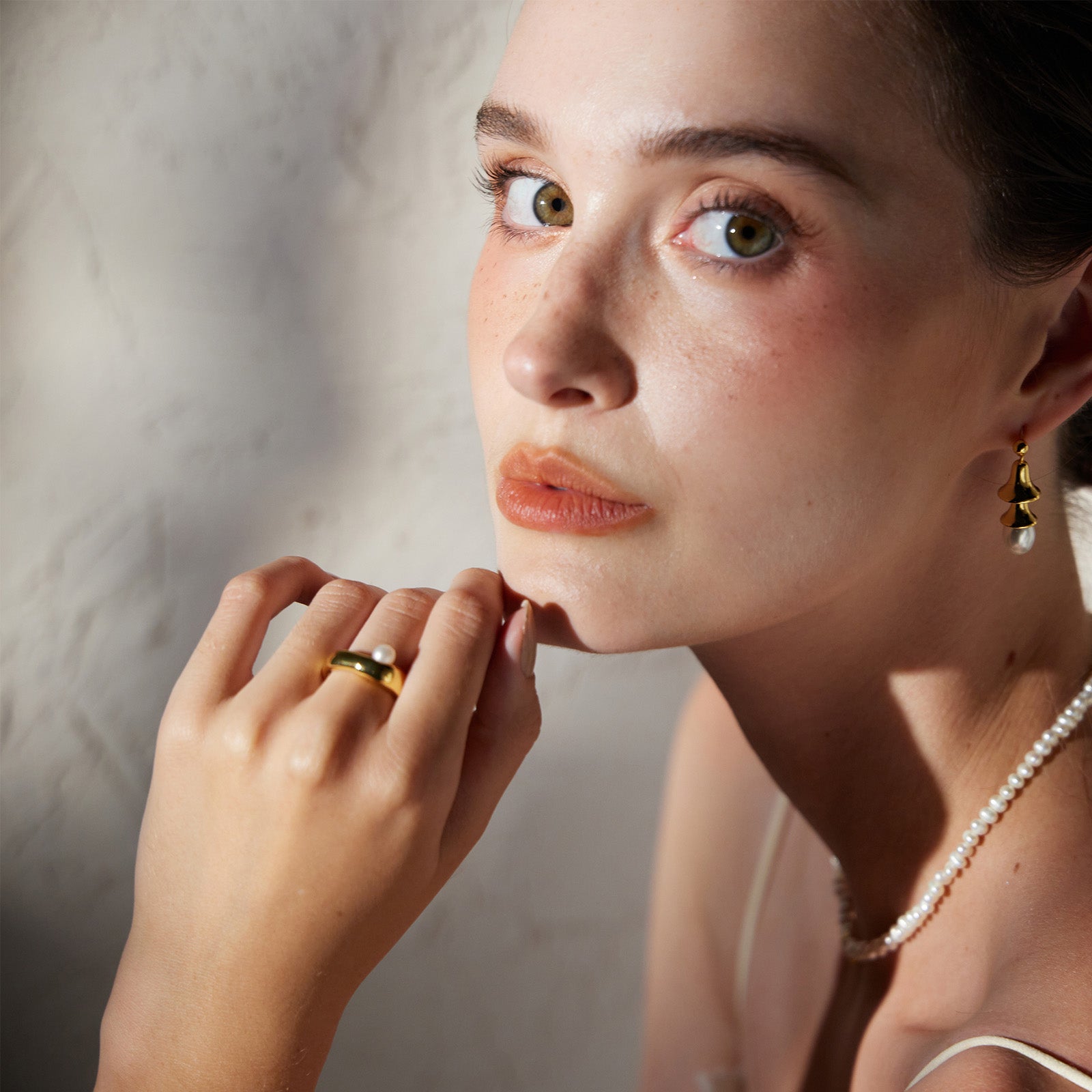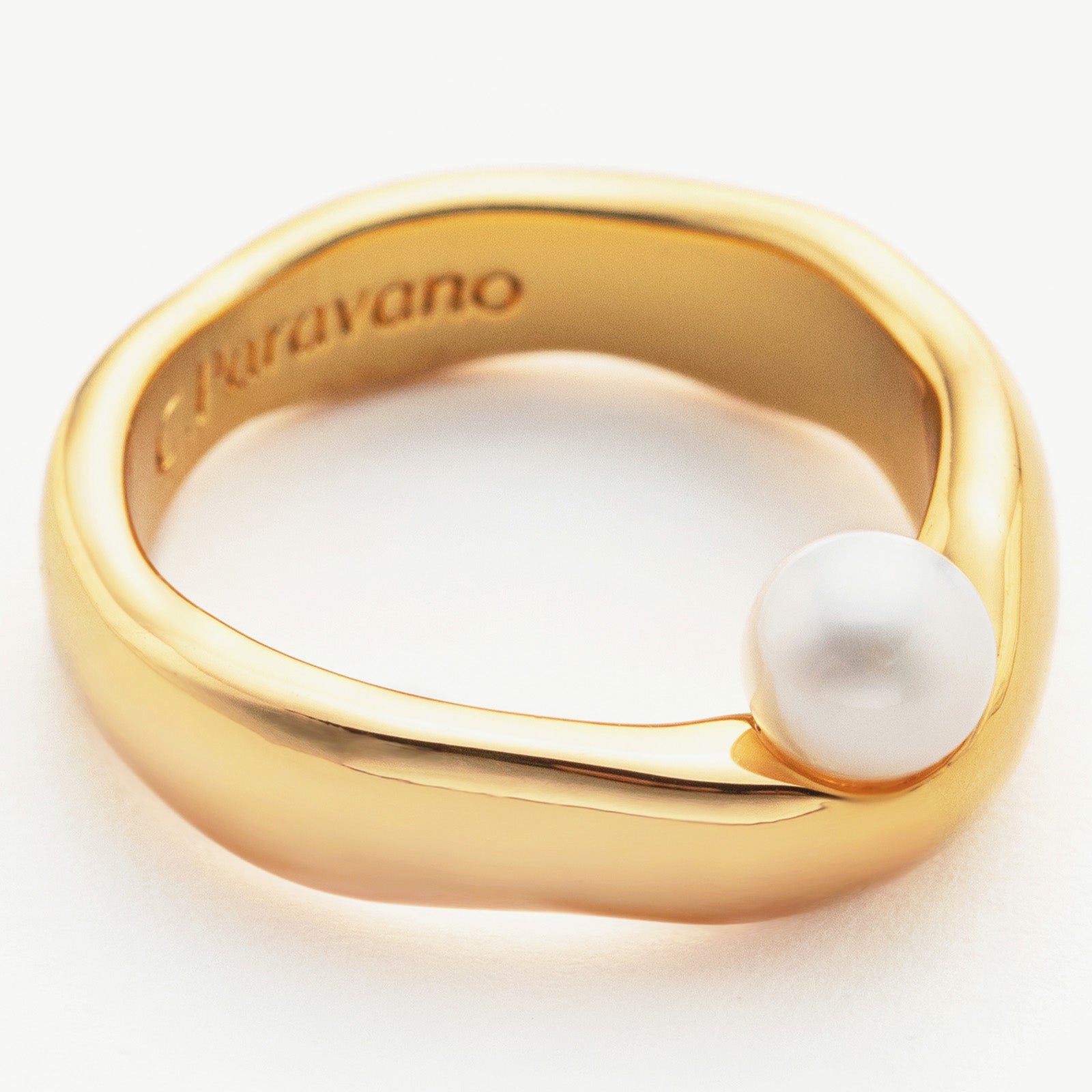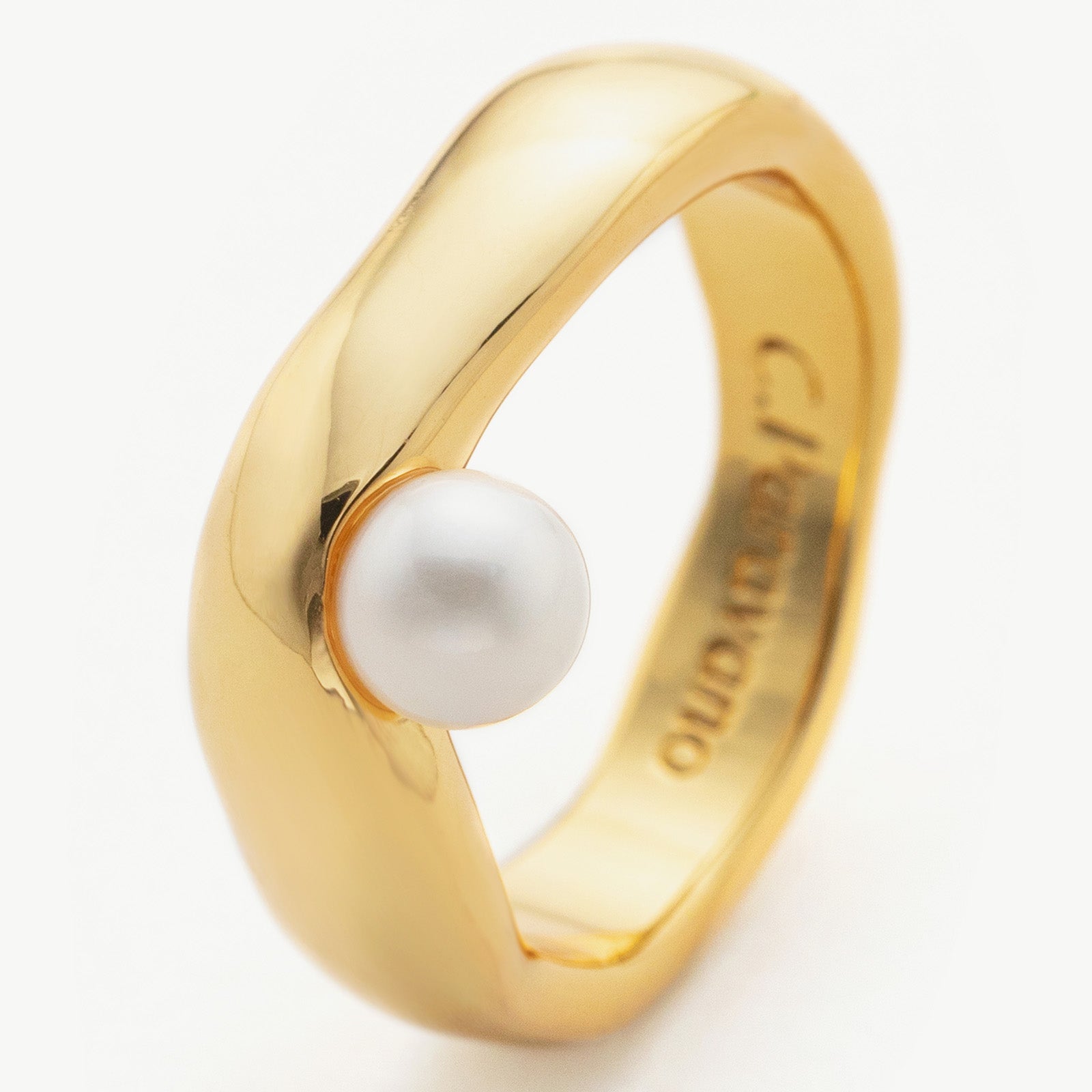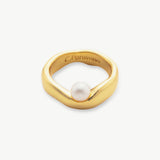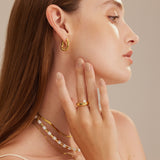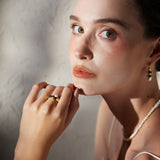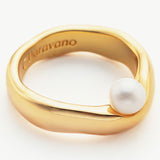 Embrace minimalist sensibilities with this golden ring. Made from 18kt gold plated brass, it has a irregular round shape with a freshwater pearl dotted that makes it a stand-out piece.
Colour: Gold
Composition: 18 kt gold brass/pearl
Max width: 1.6cm
Pearl length: 0.5cm
Free standard shipping on all orders. An average shipping interval for standard delivery is 5-14 working days.
GET THE LOOK