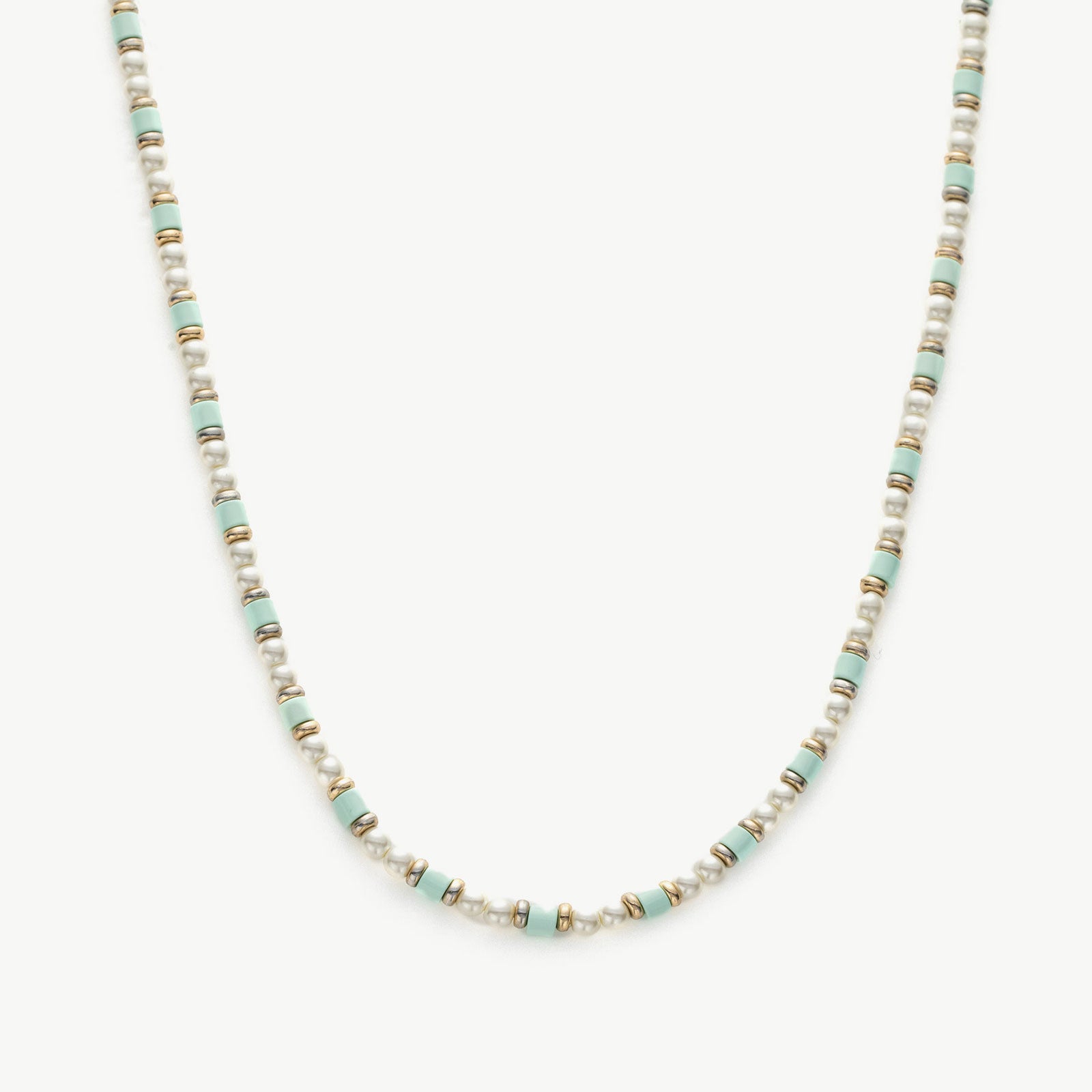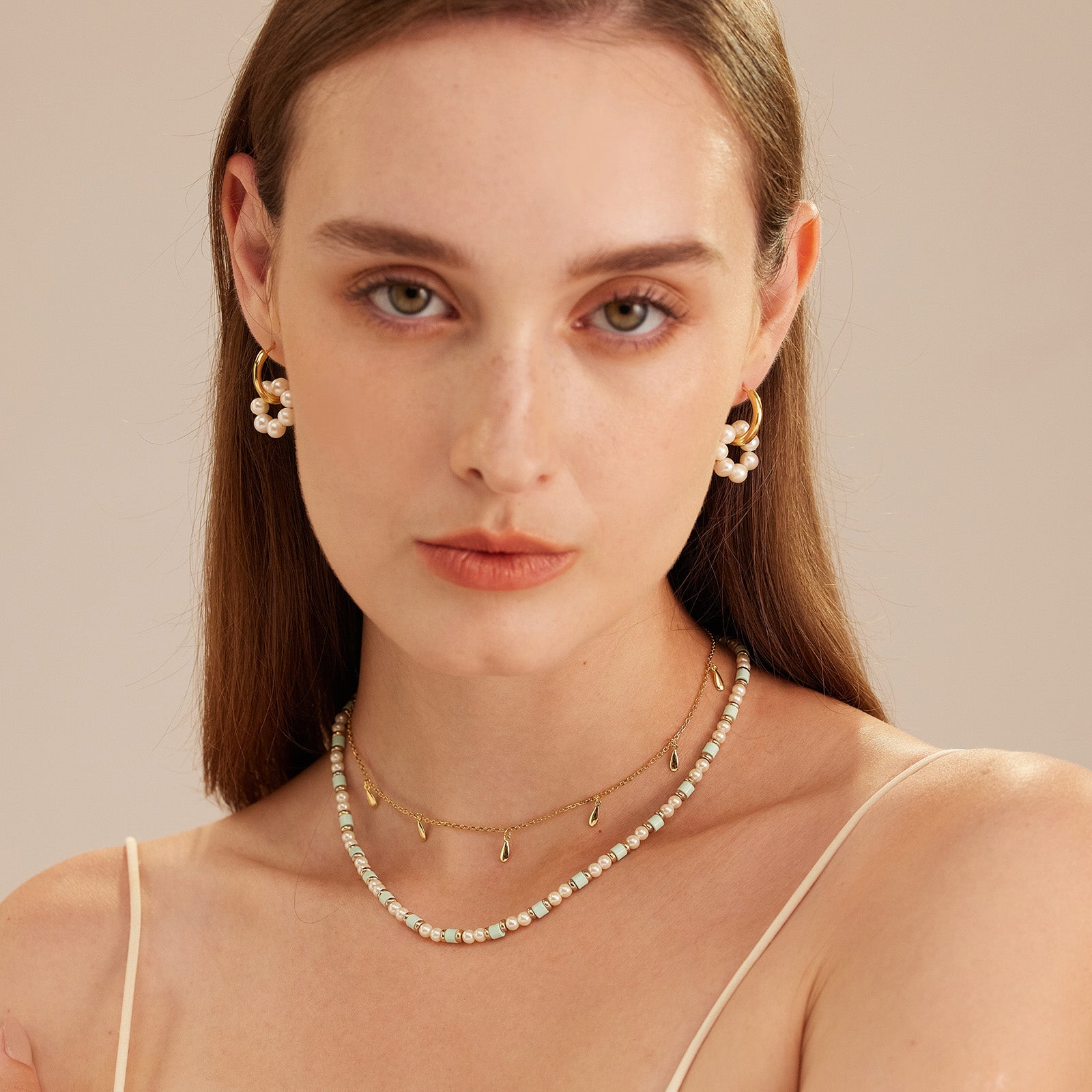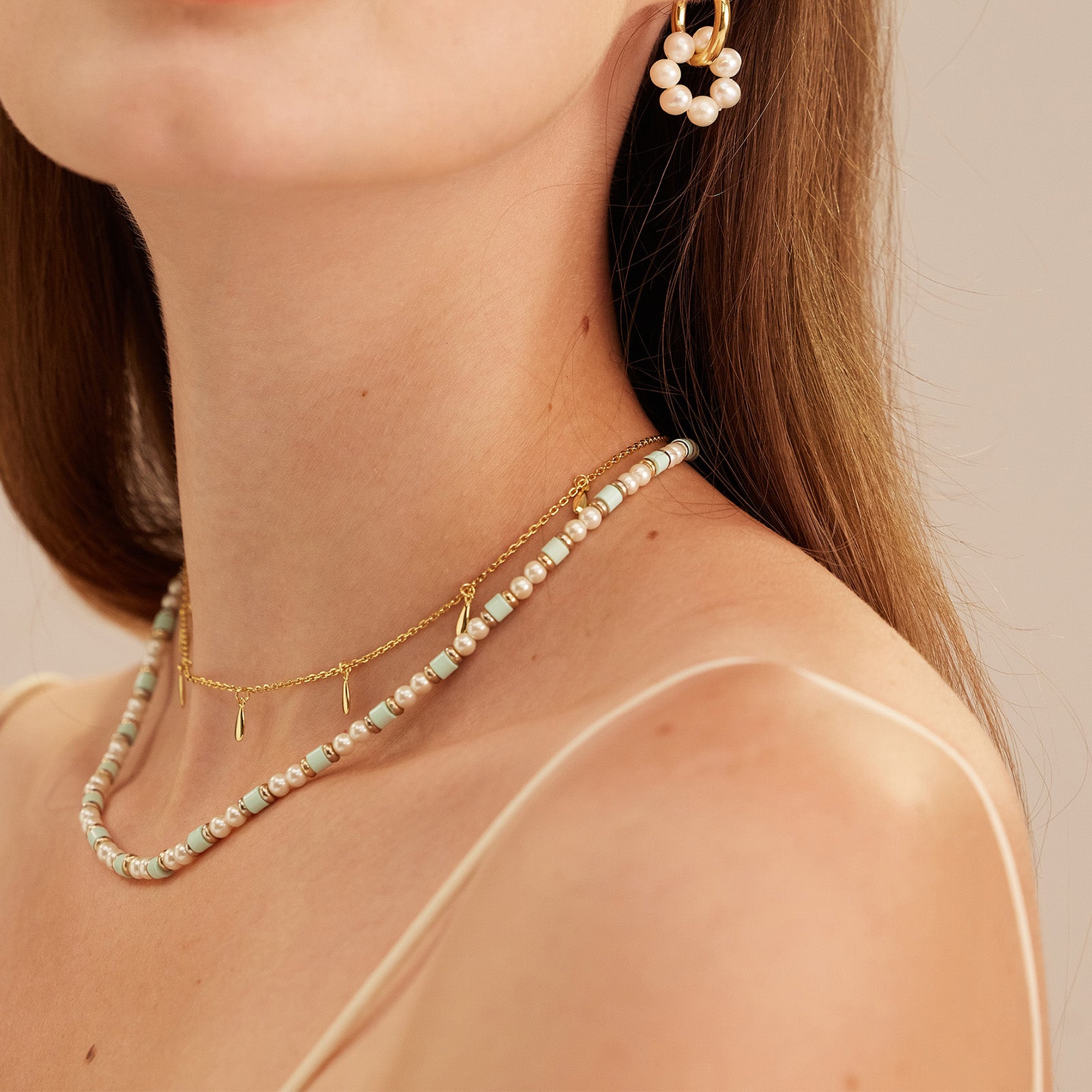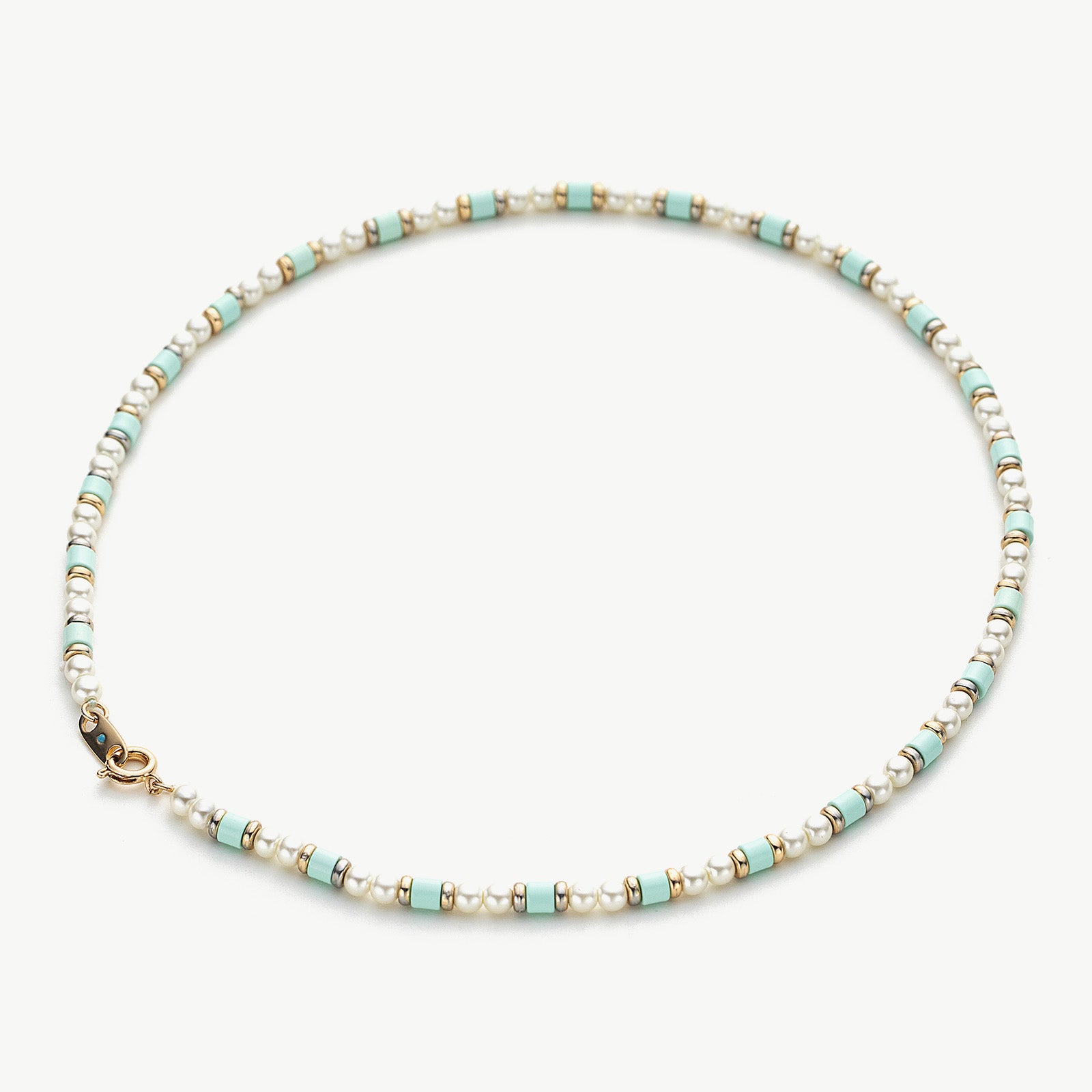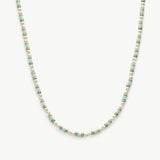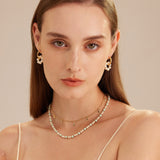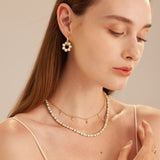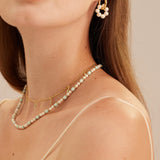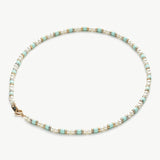 Pearl Beaded 18kt platinum plated necklace features a string of green and white beads, conjuring up a bohemian mood.
Colour: Green white
Composition: 118kt platinum plated/pearl
18 kt gold chain
Heart clasp fastening
Chain length: 15.7 inch
Pearl size: 0.15 inch
Extra length chain: 2 inch
Adjustable length
Free standard shipping on all orders. An average shipping interval for standard delivery is 5-14 working days.