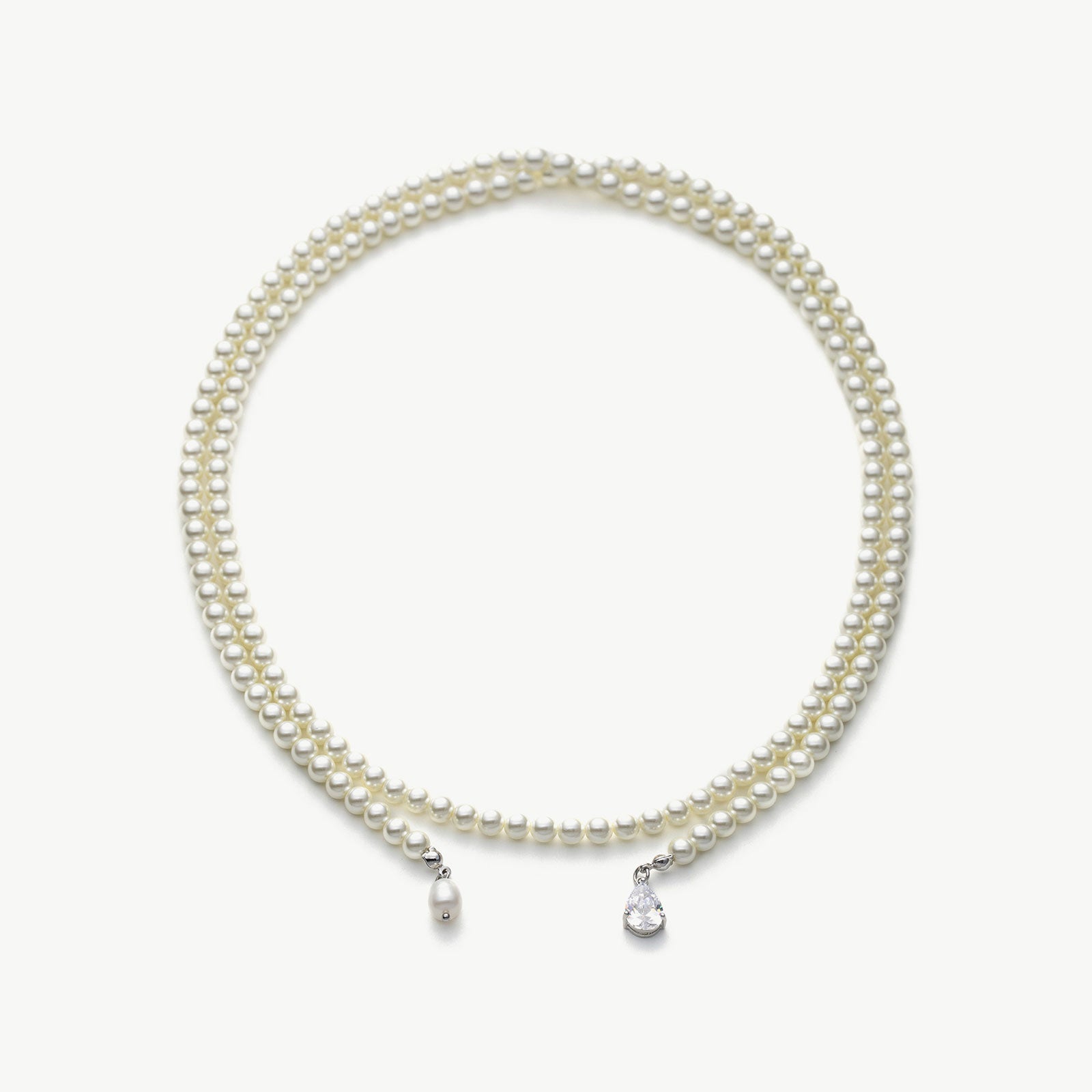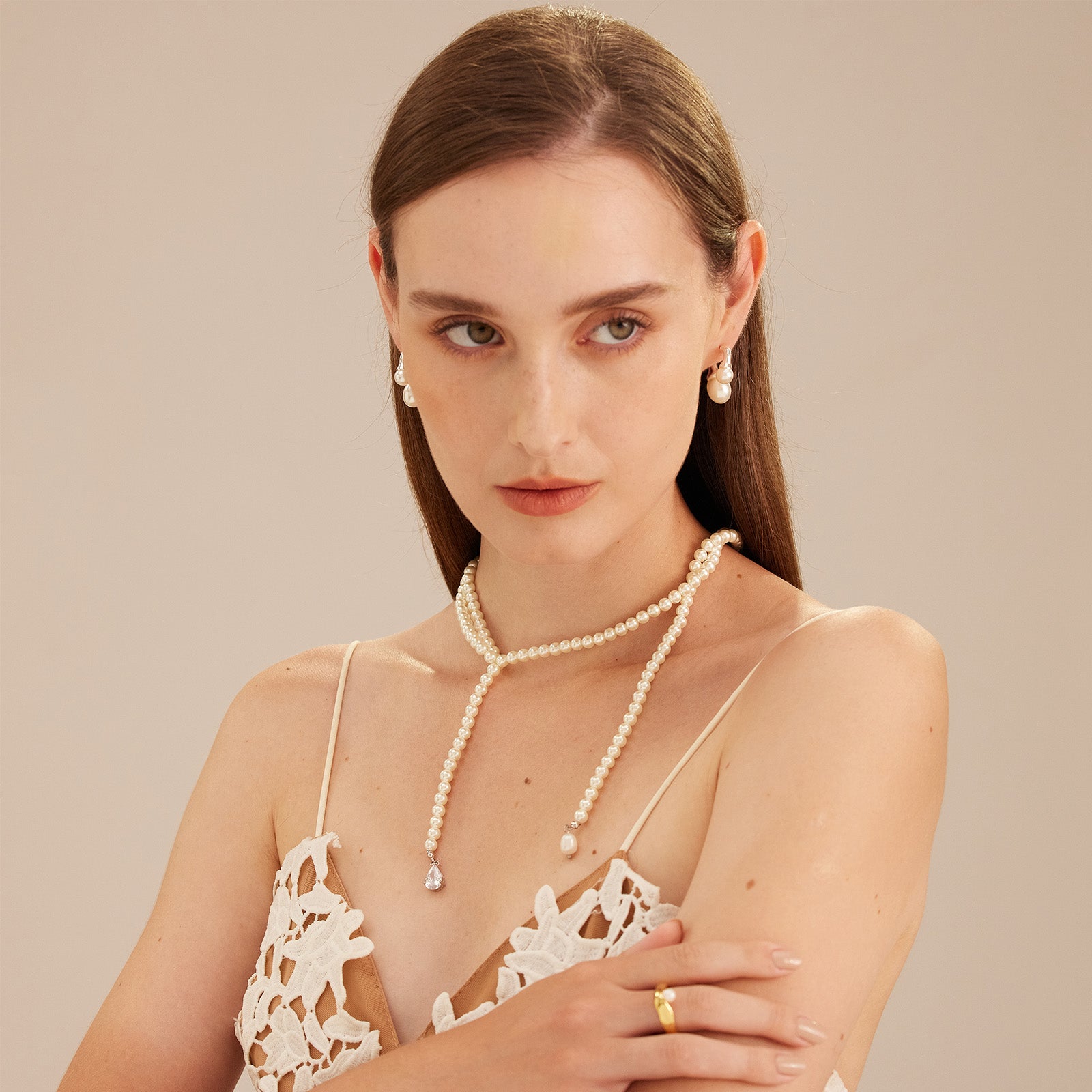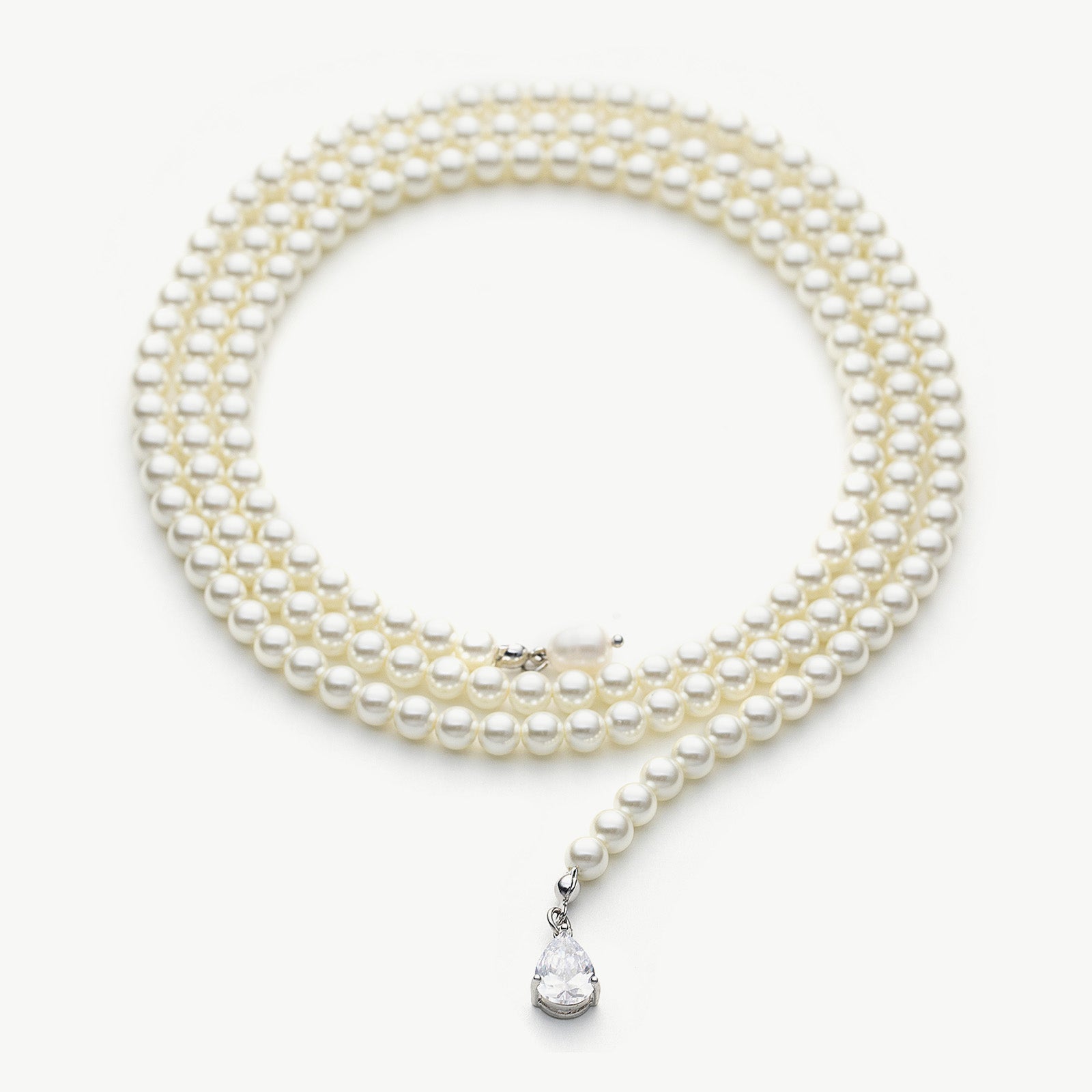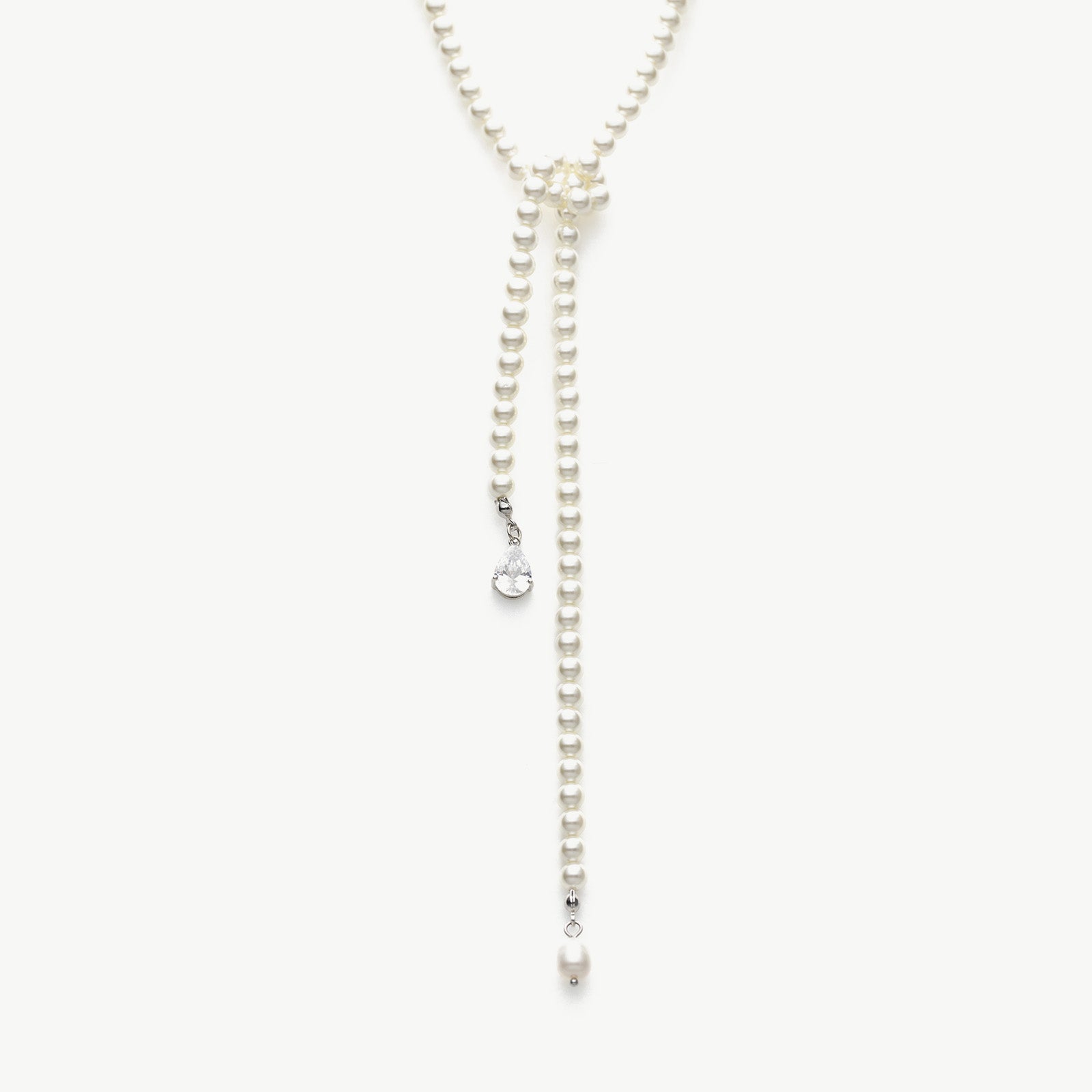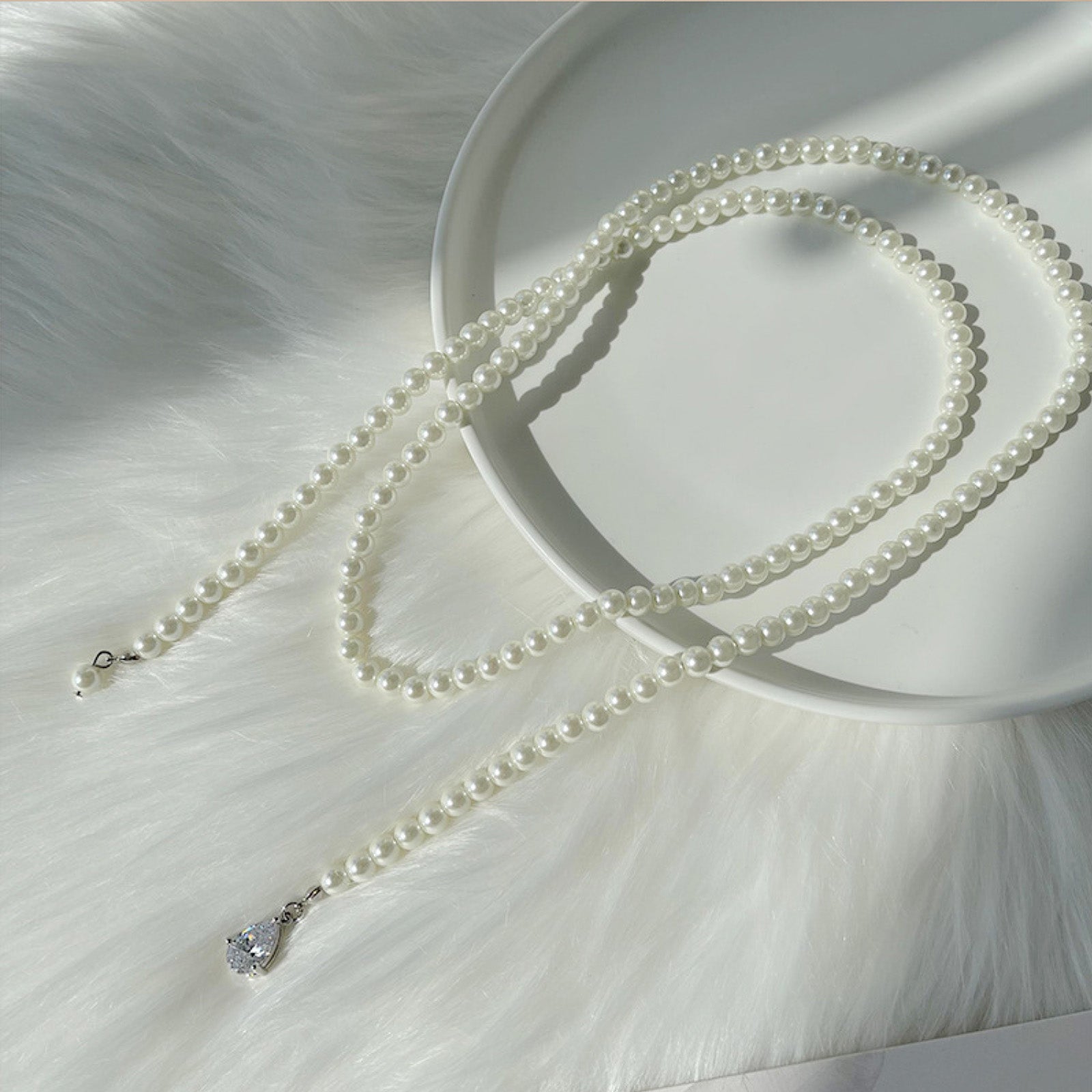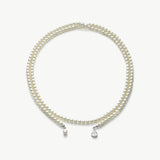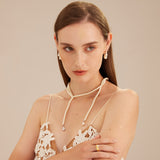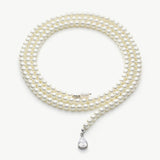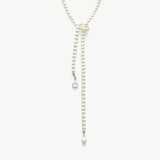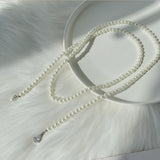 Long Pearl Necklace is handcrafted with sparkling white brilliant-cut crystals and strung with white freshwater pearls with smooth textures, rendering it unique and one of a kind.
Colour: White
Composition: Crystal/Pearl
18 kt Platinum pleated chain
Heart clasp fastening

Chain Length: 41.3 inch
Pearl size: 0.2 inch
Pendant Dimension: 0.27*0.35 inch
Free standard shipping on all orders. An average shipping interval for standard delivery is 5-14 working days.
GET THE LOOK