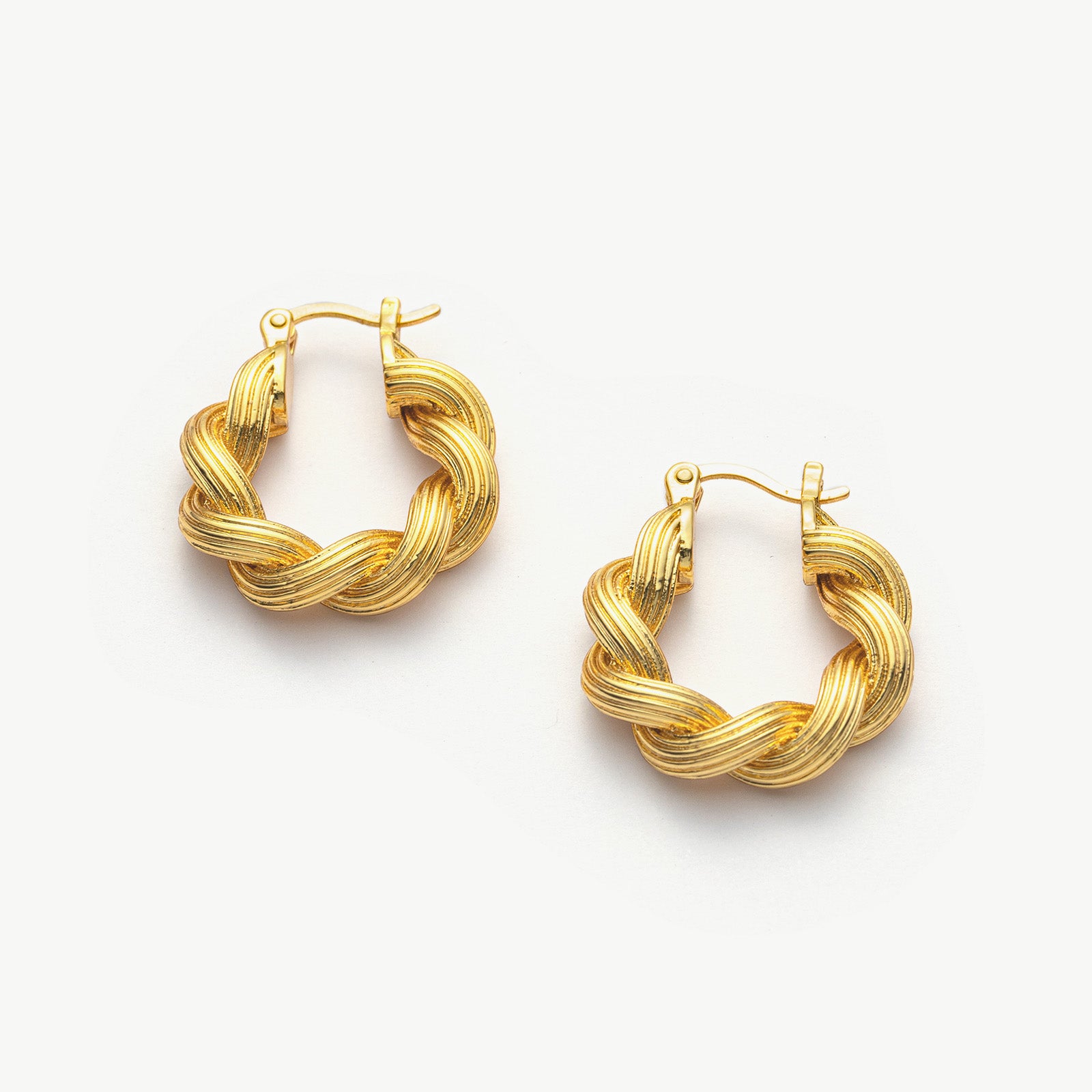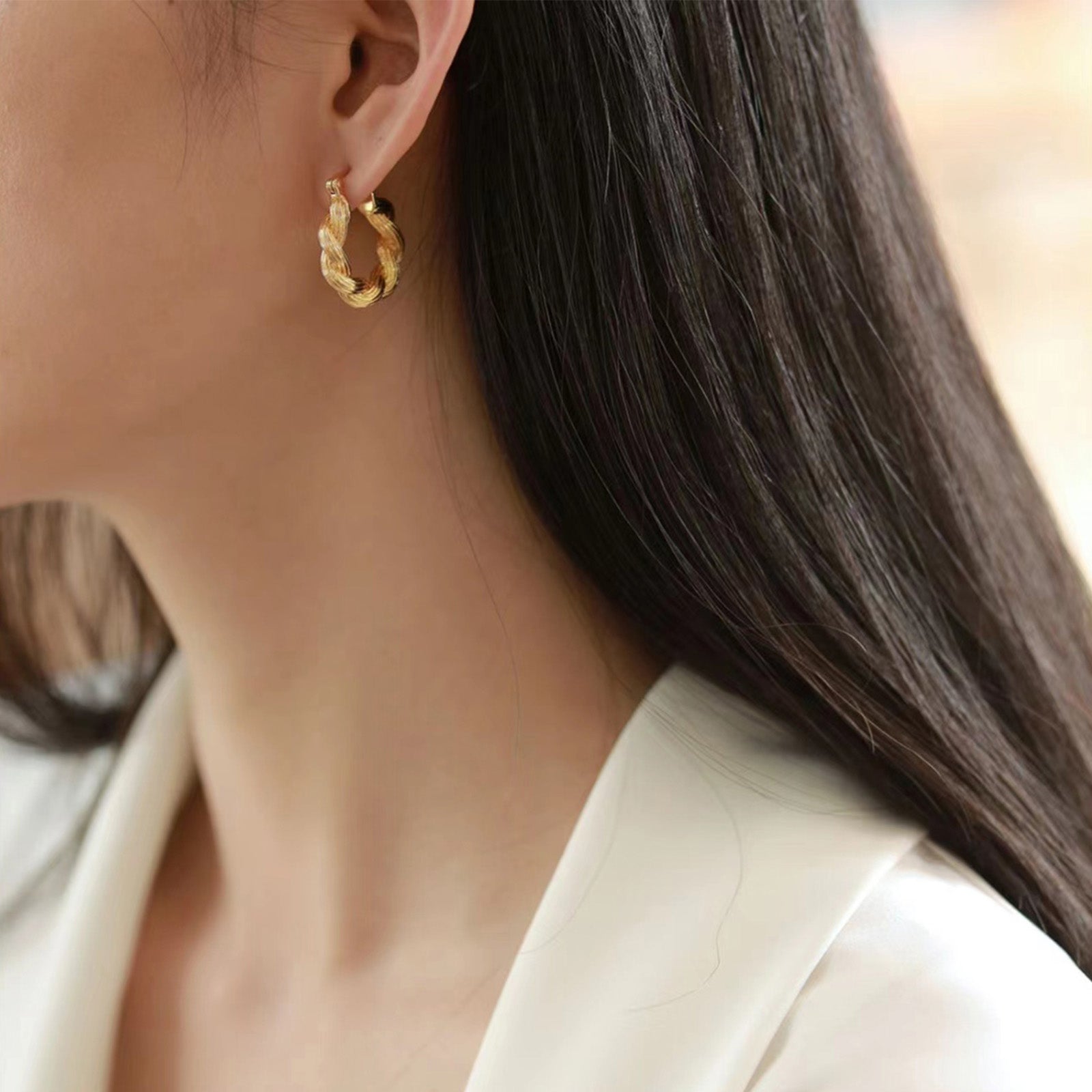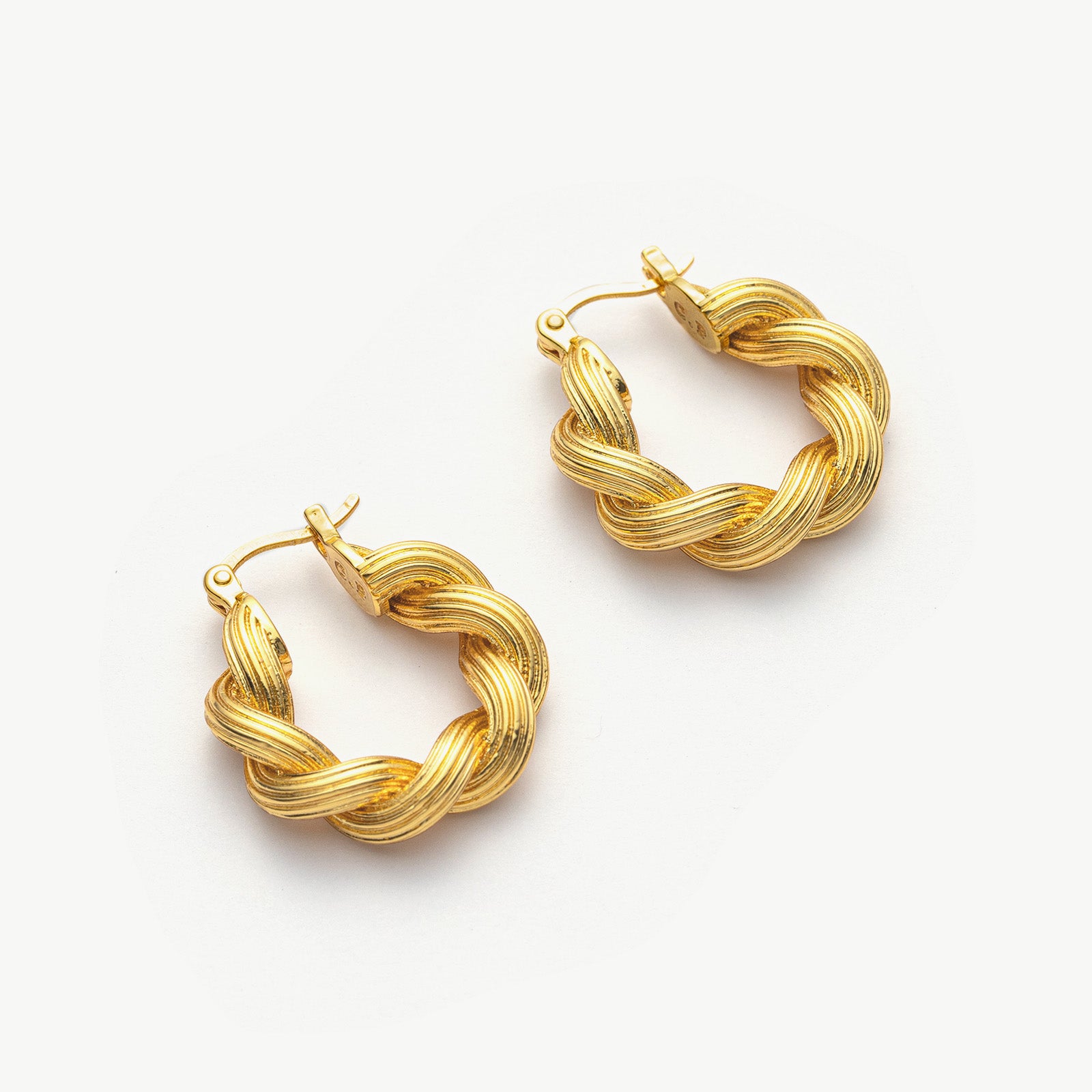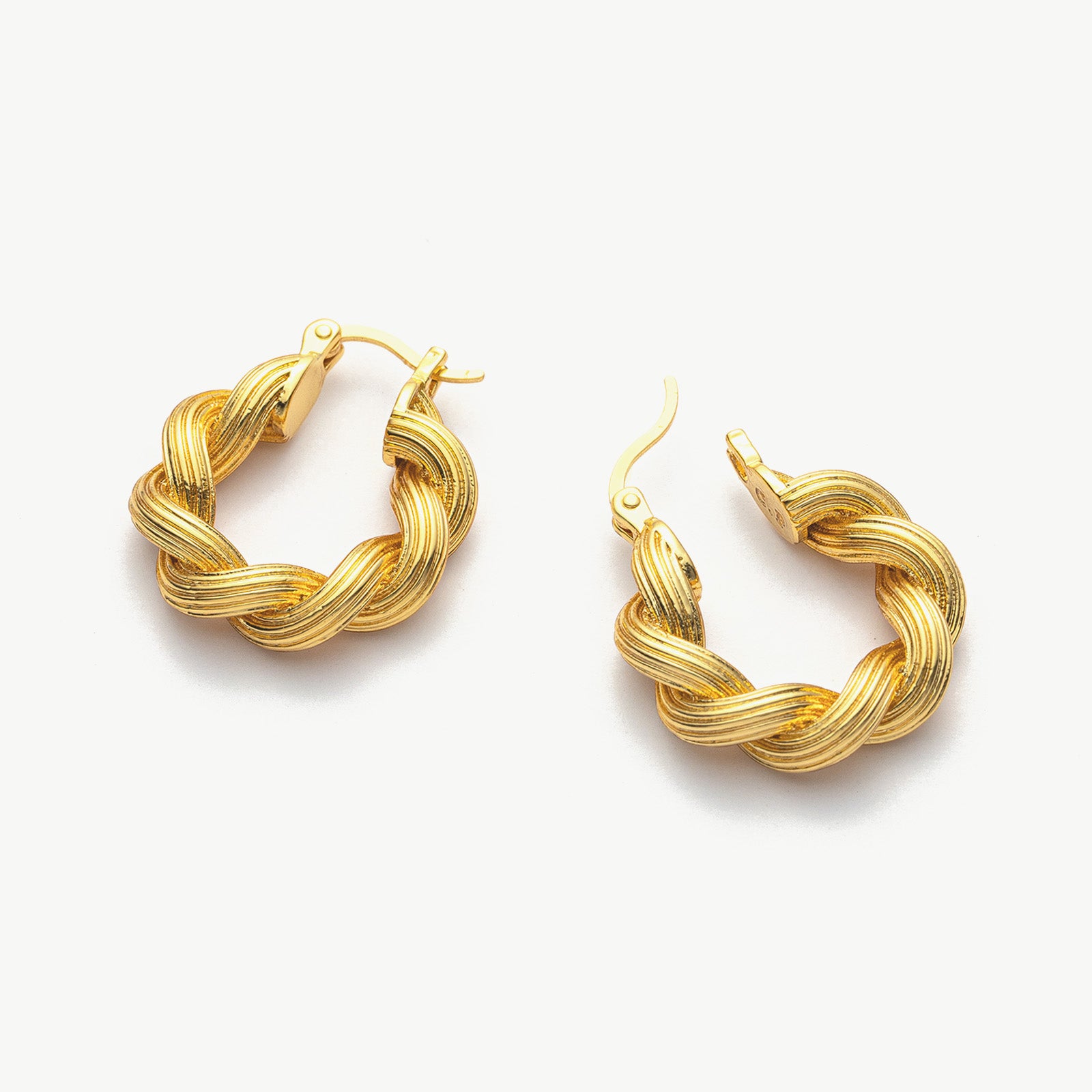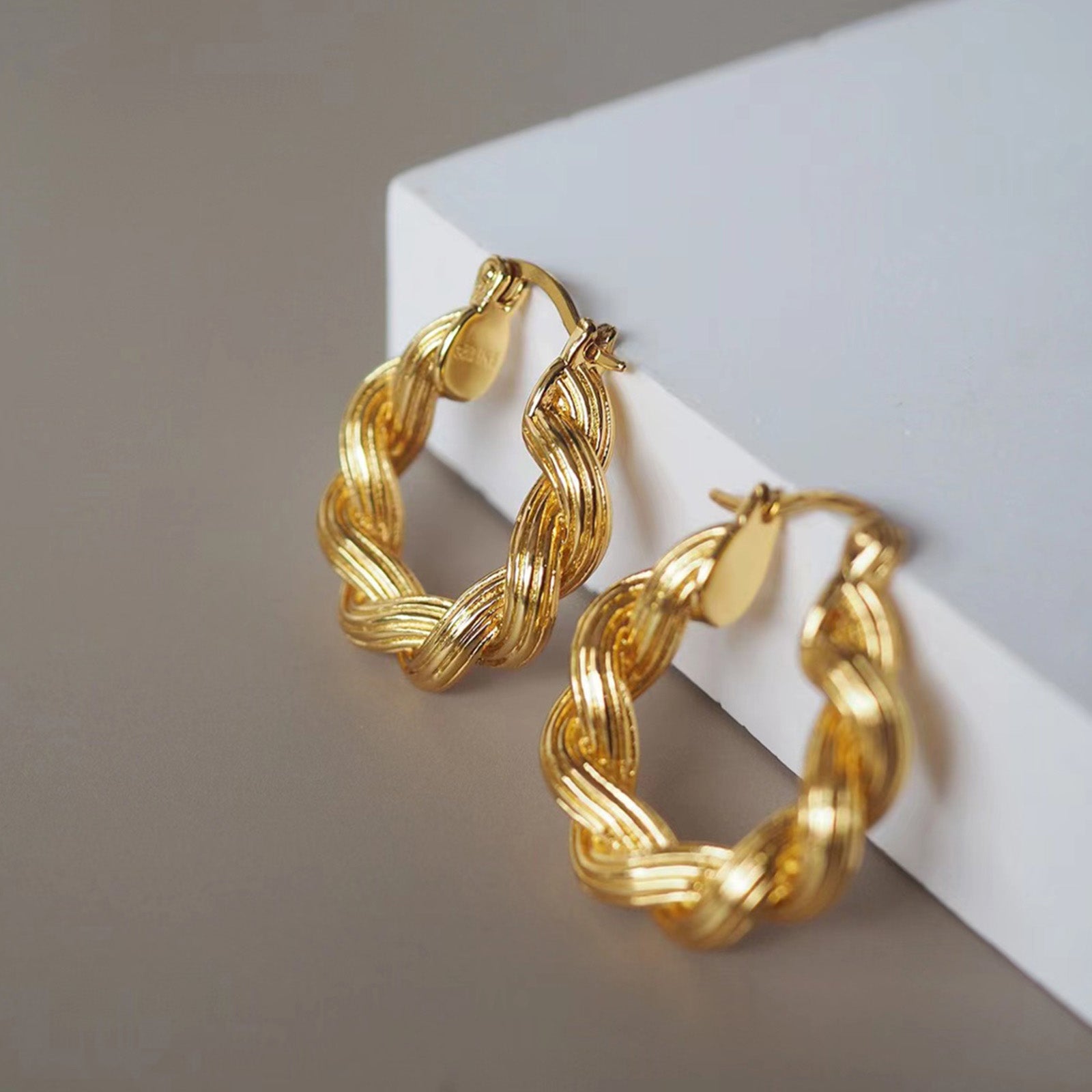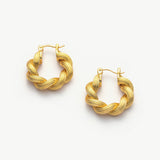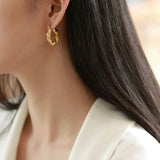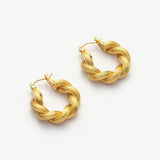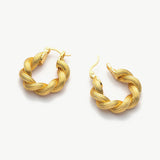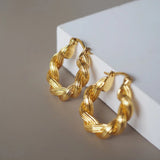 Double Rope Hoop Earrings
Double Rope Hoop Earrings break away from the traditional hoop earring shape. The brushed 18k gold bars are twisted together. Reflects the designer's thoughtfulness.
Colour: Gold
Composition: 18 kt gold brass

Size: 2.2cm
Free standard shipping on all orders. An average shipping interval for standard delivery is 5-14 working days.