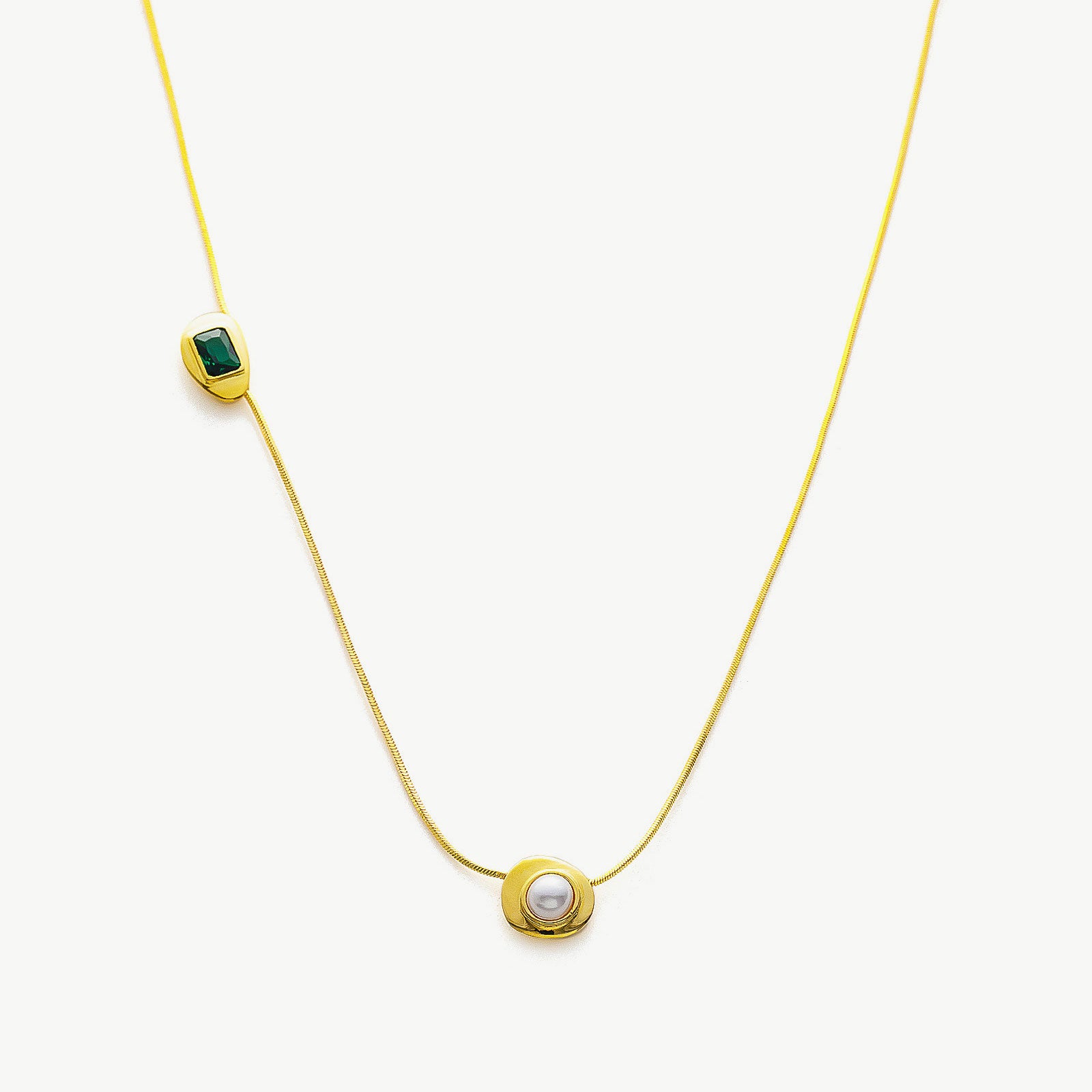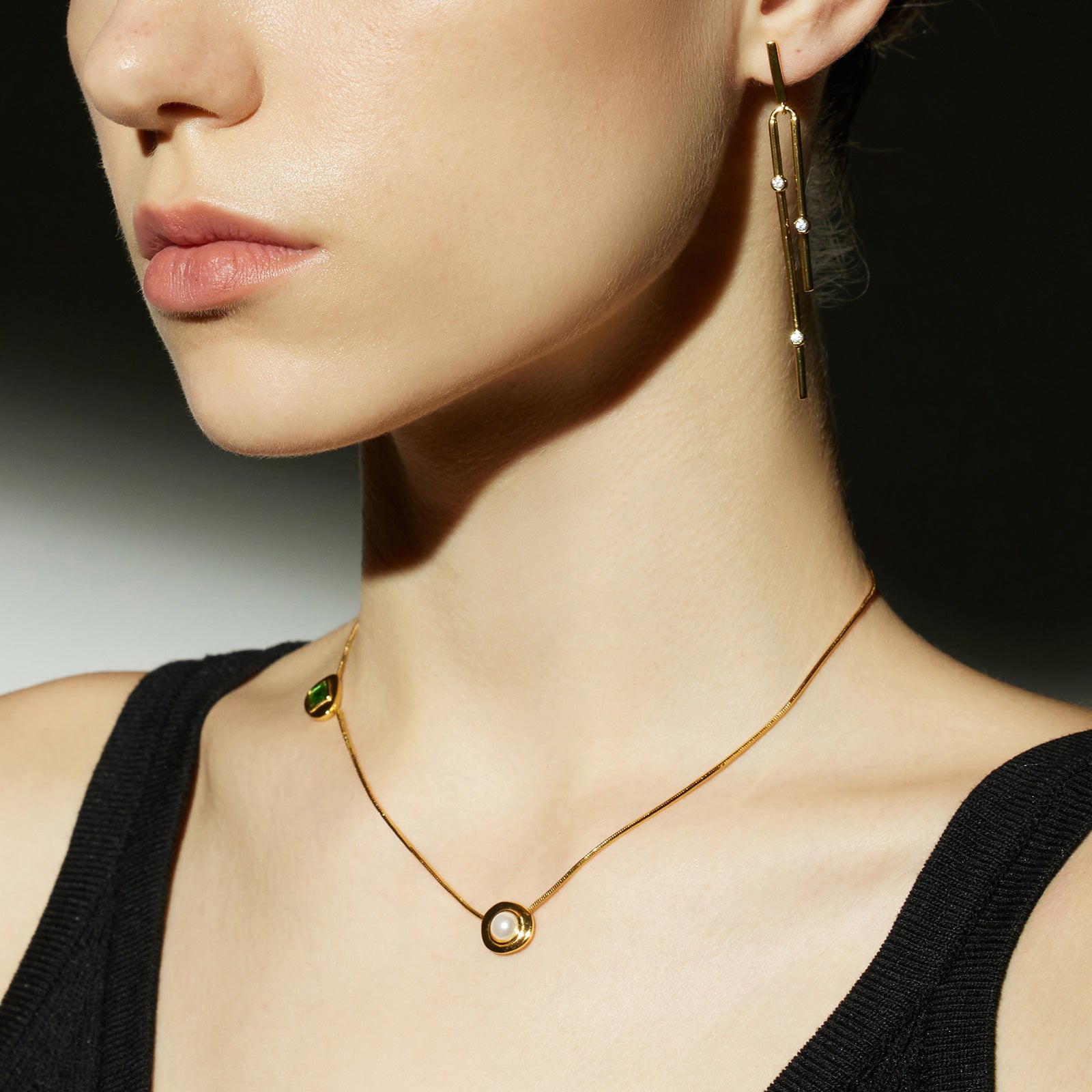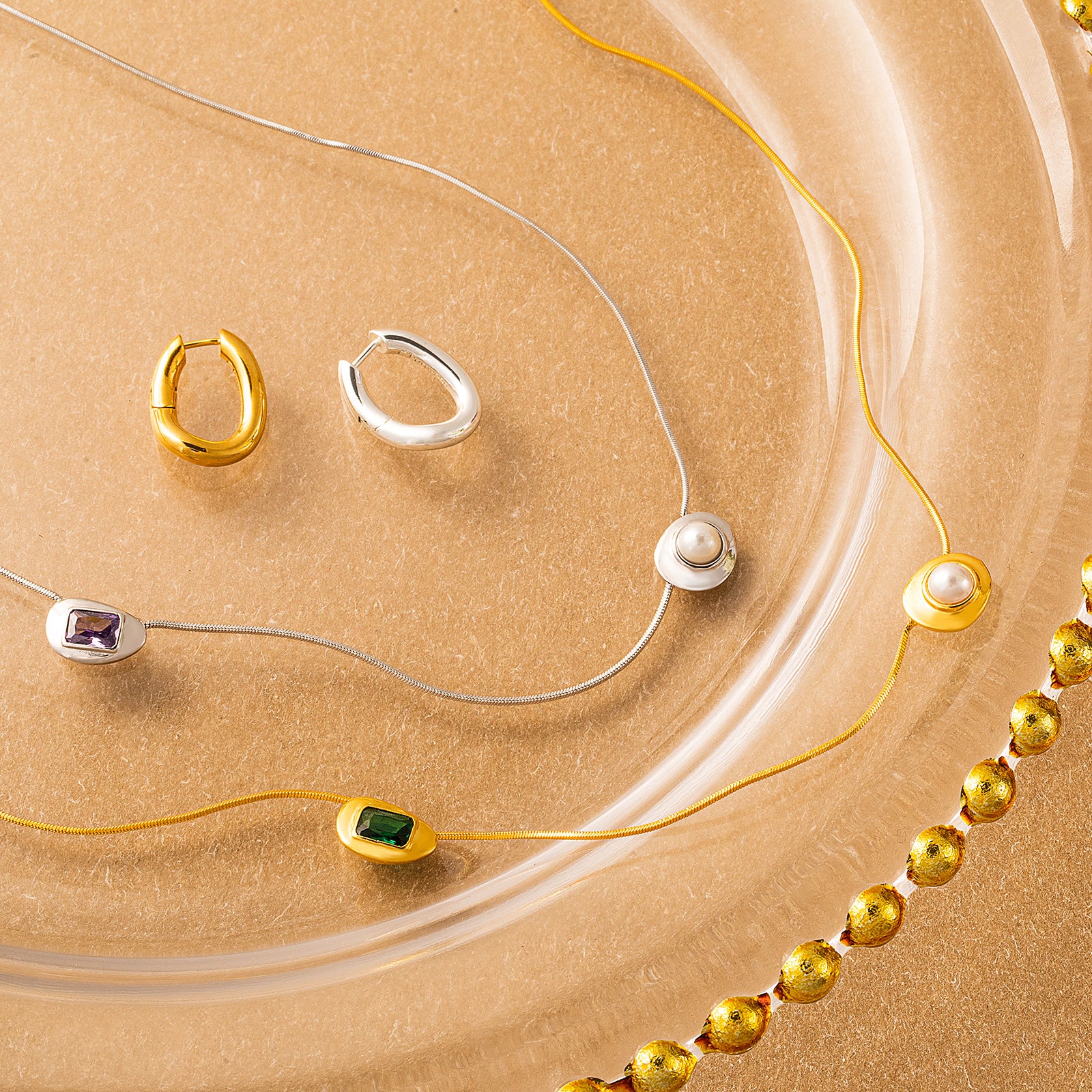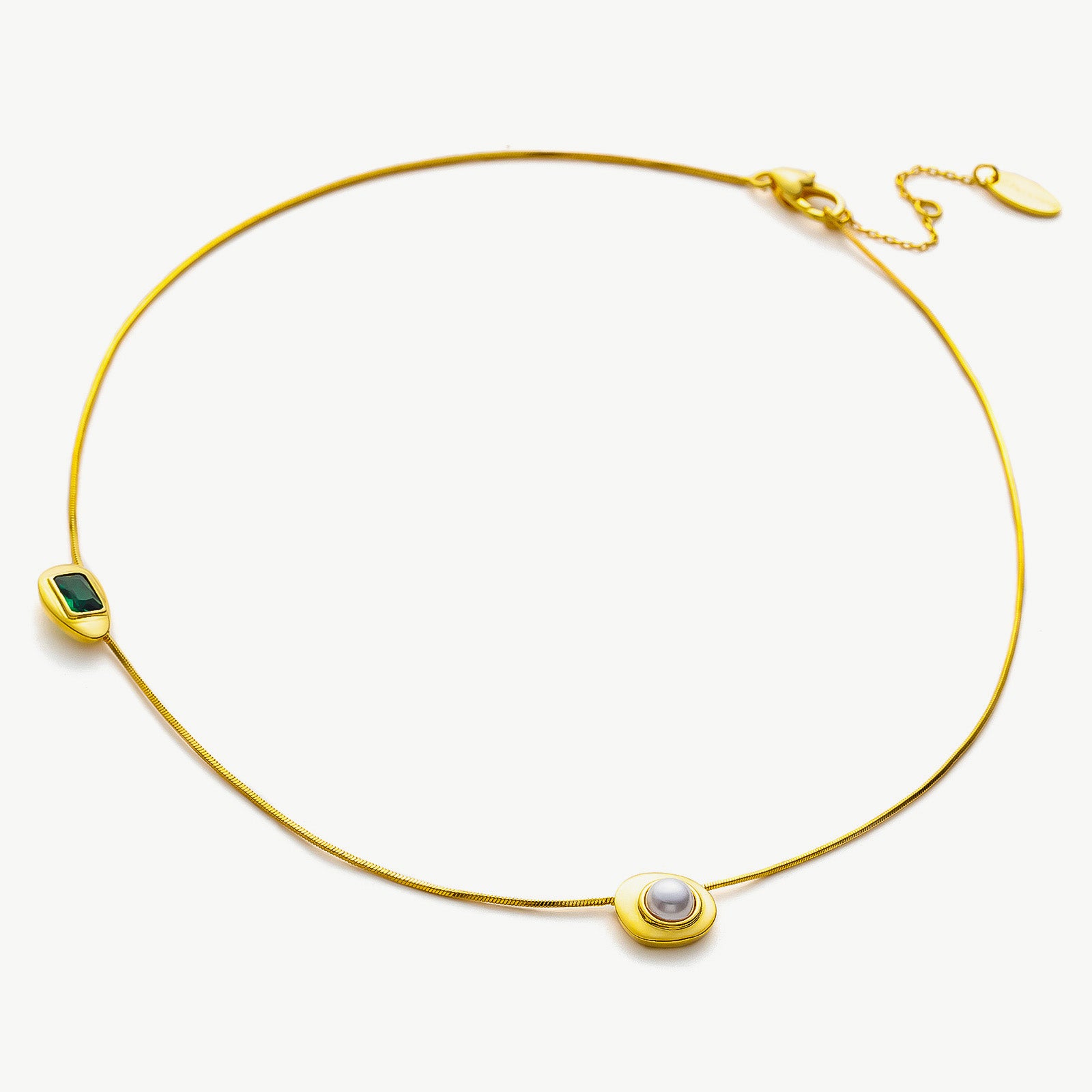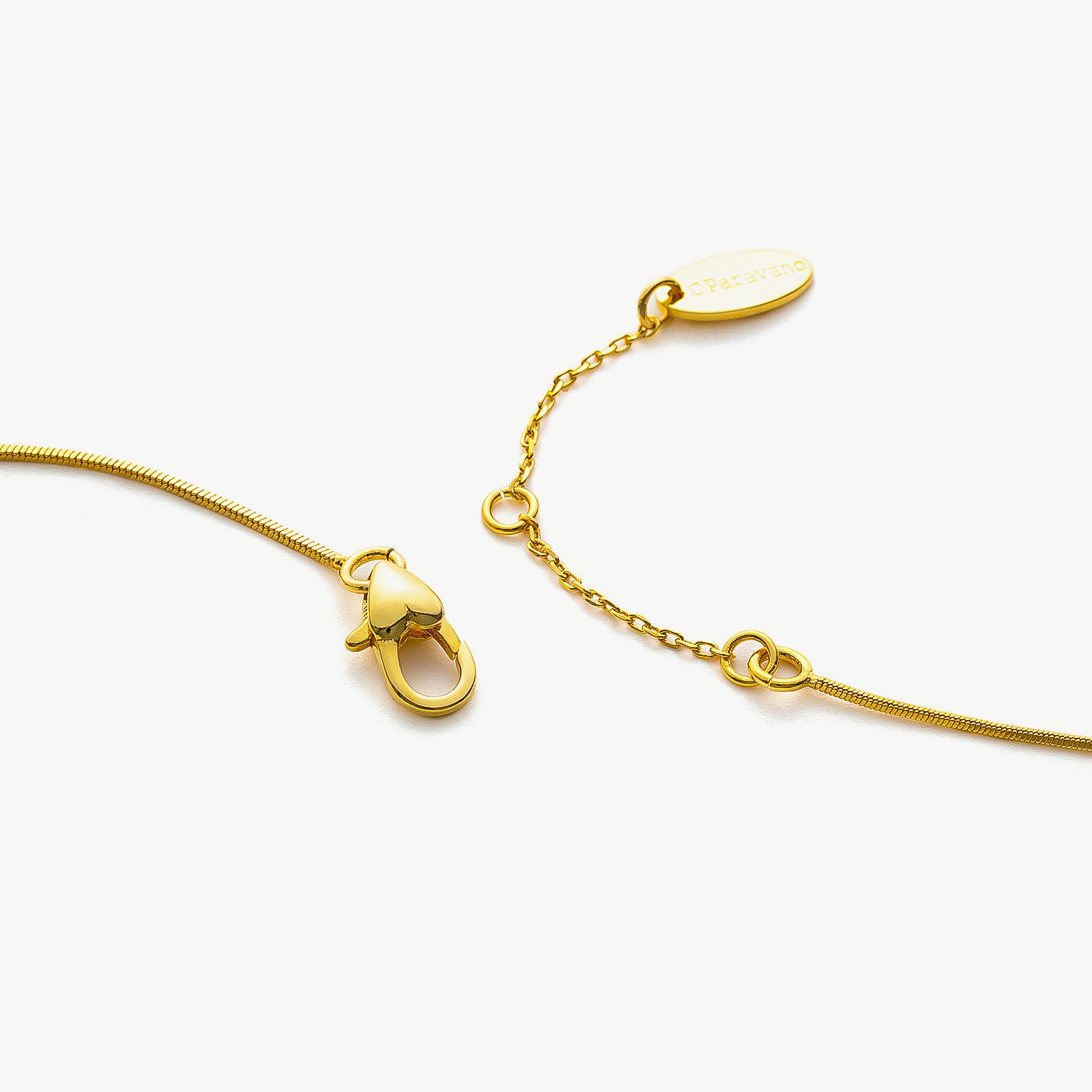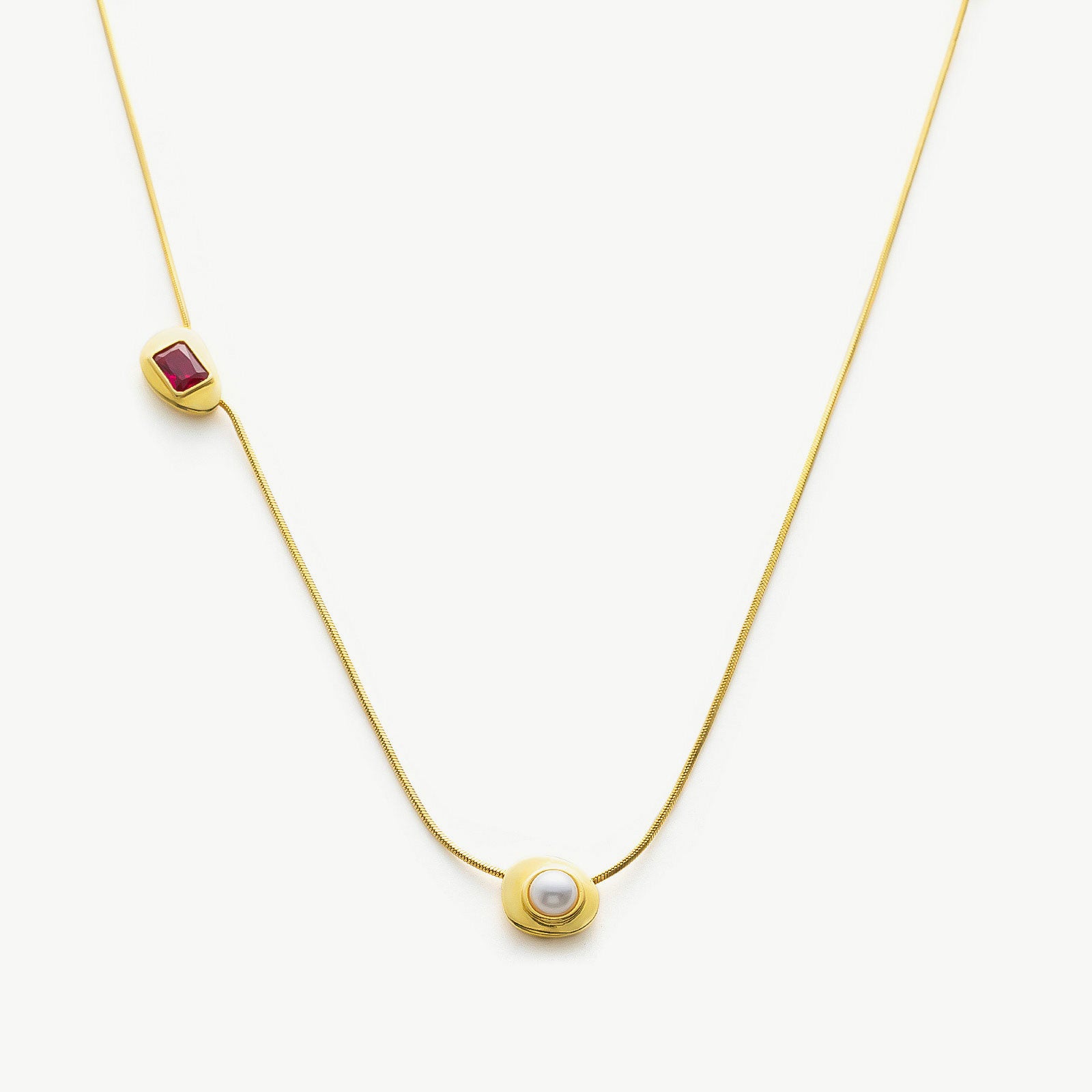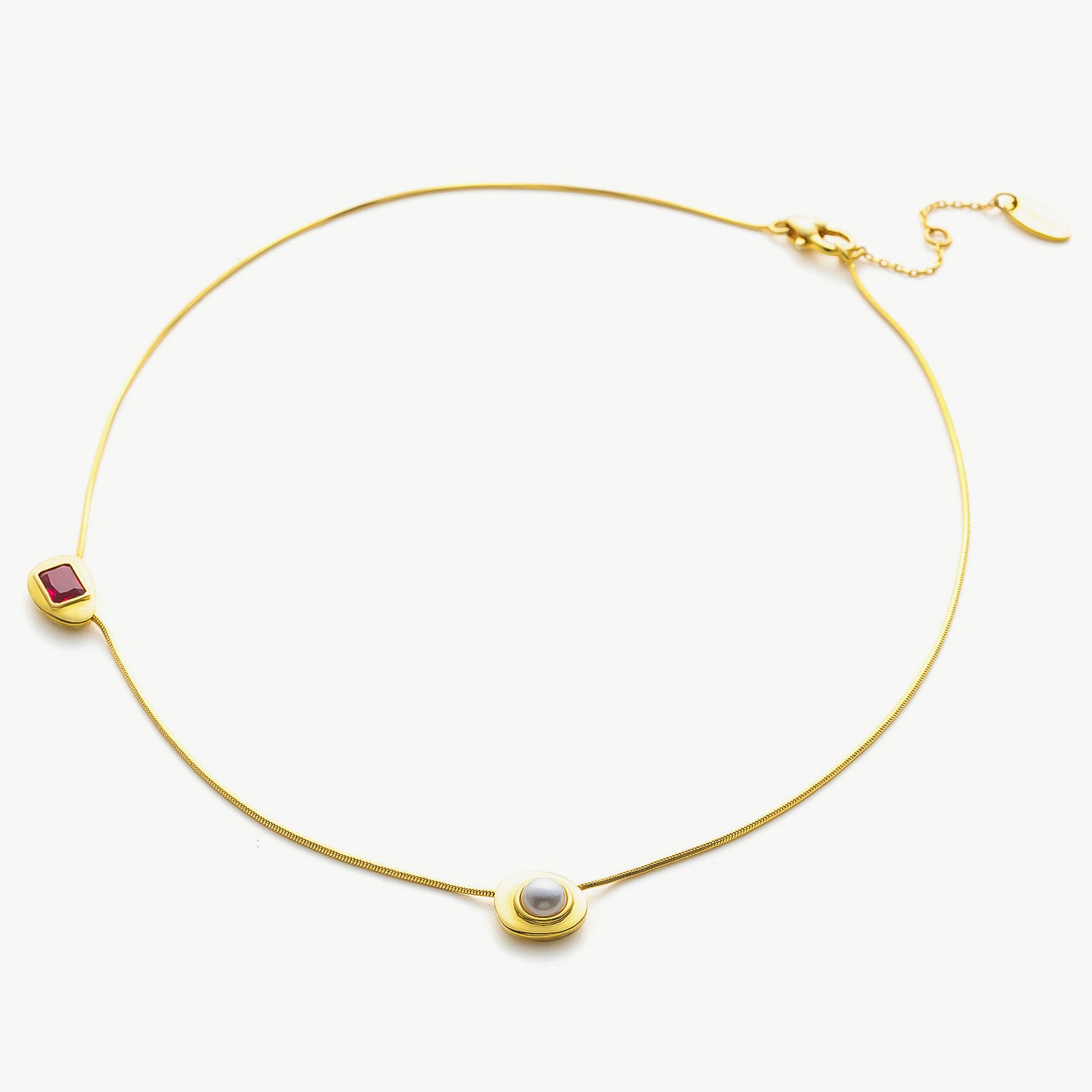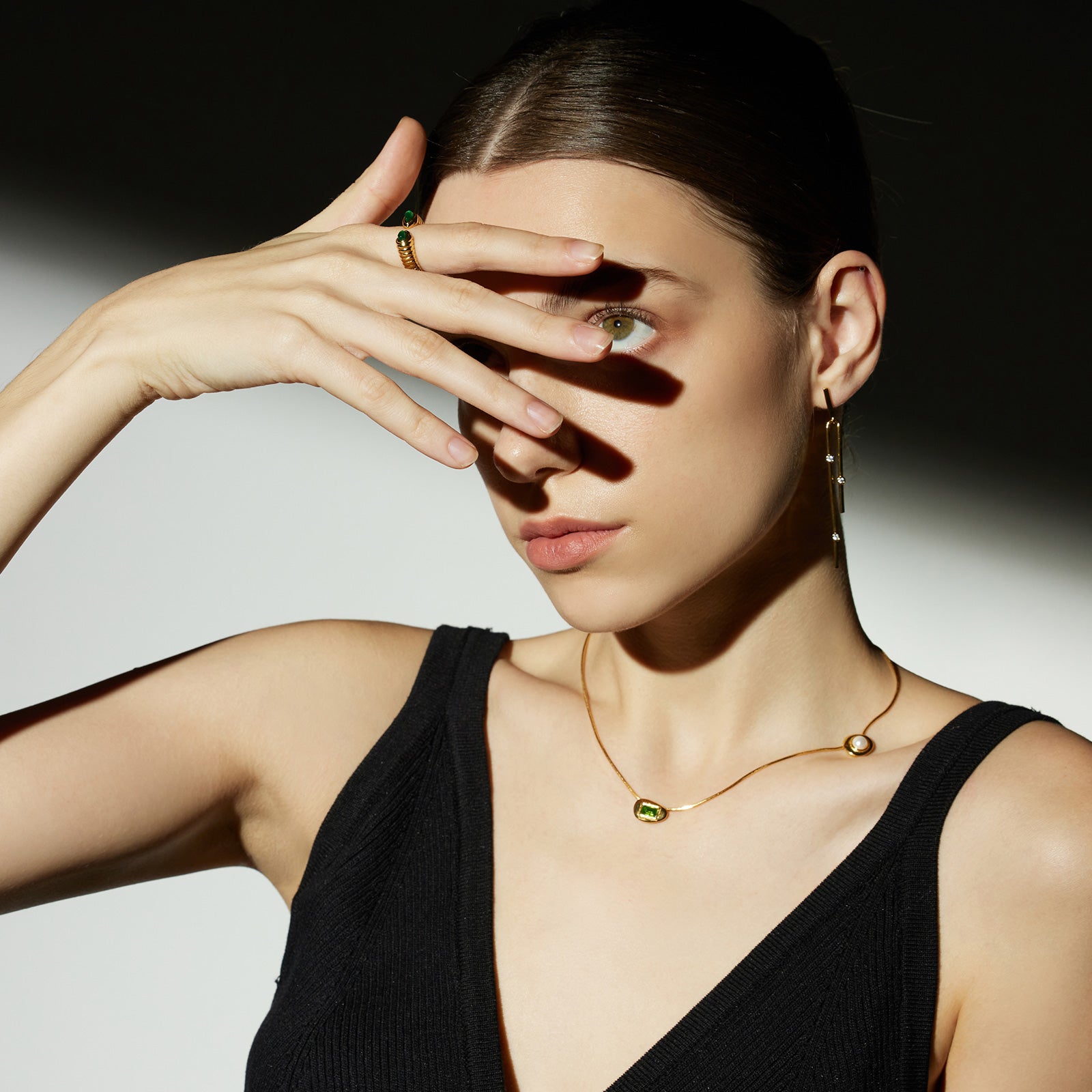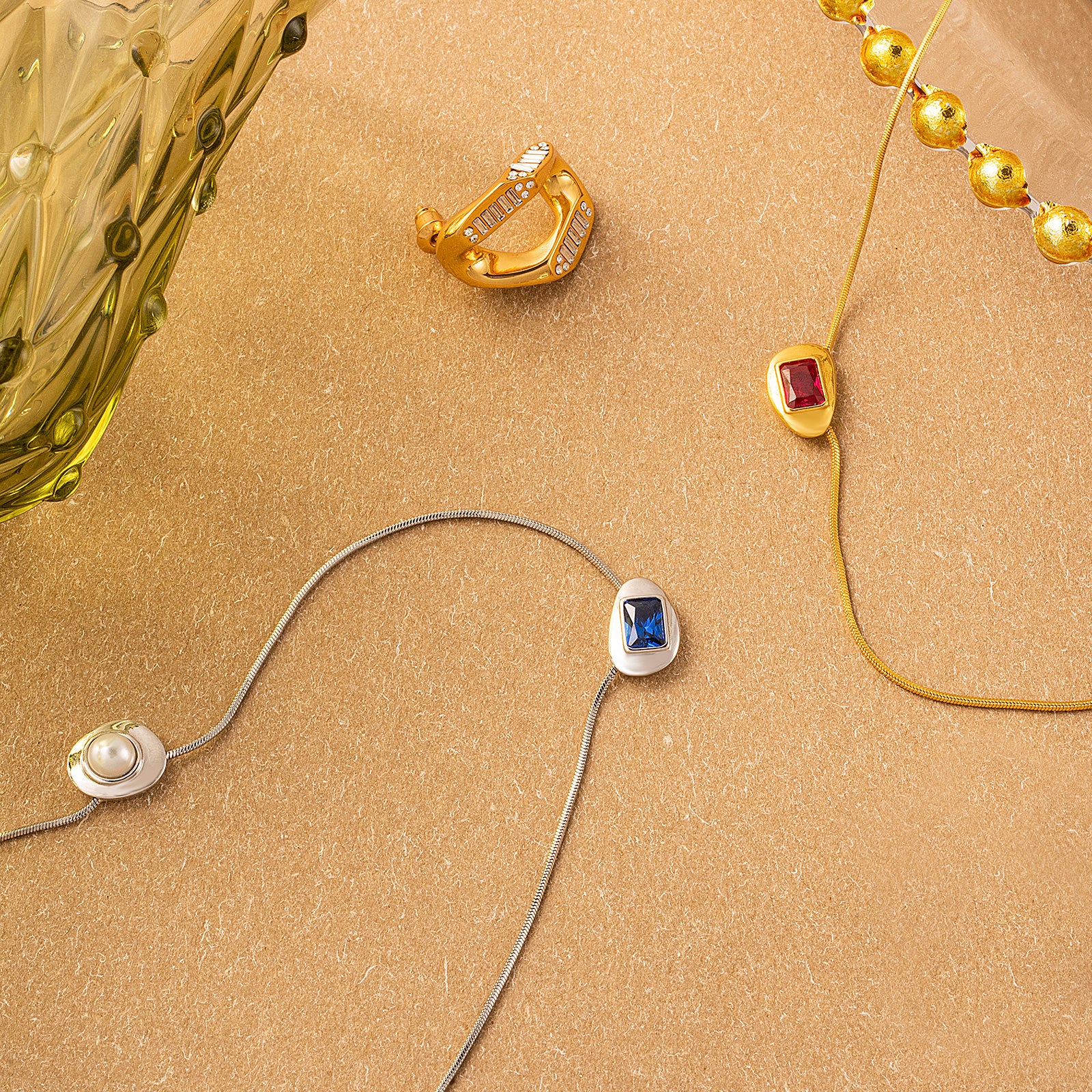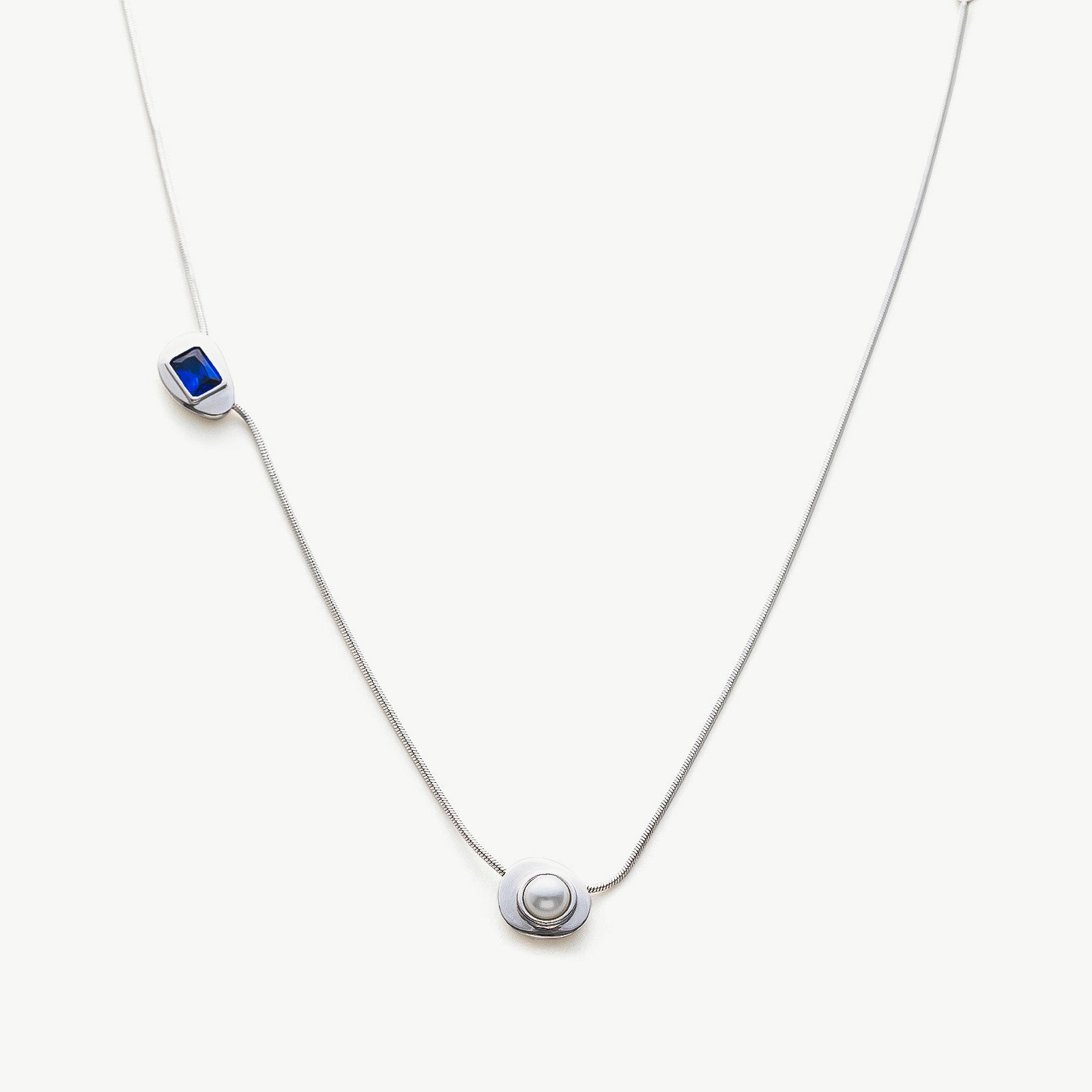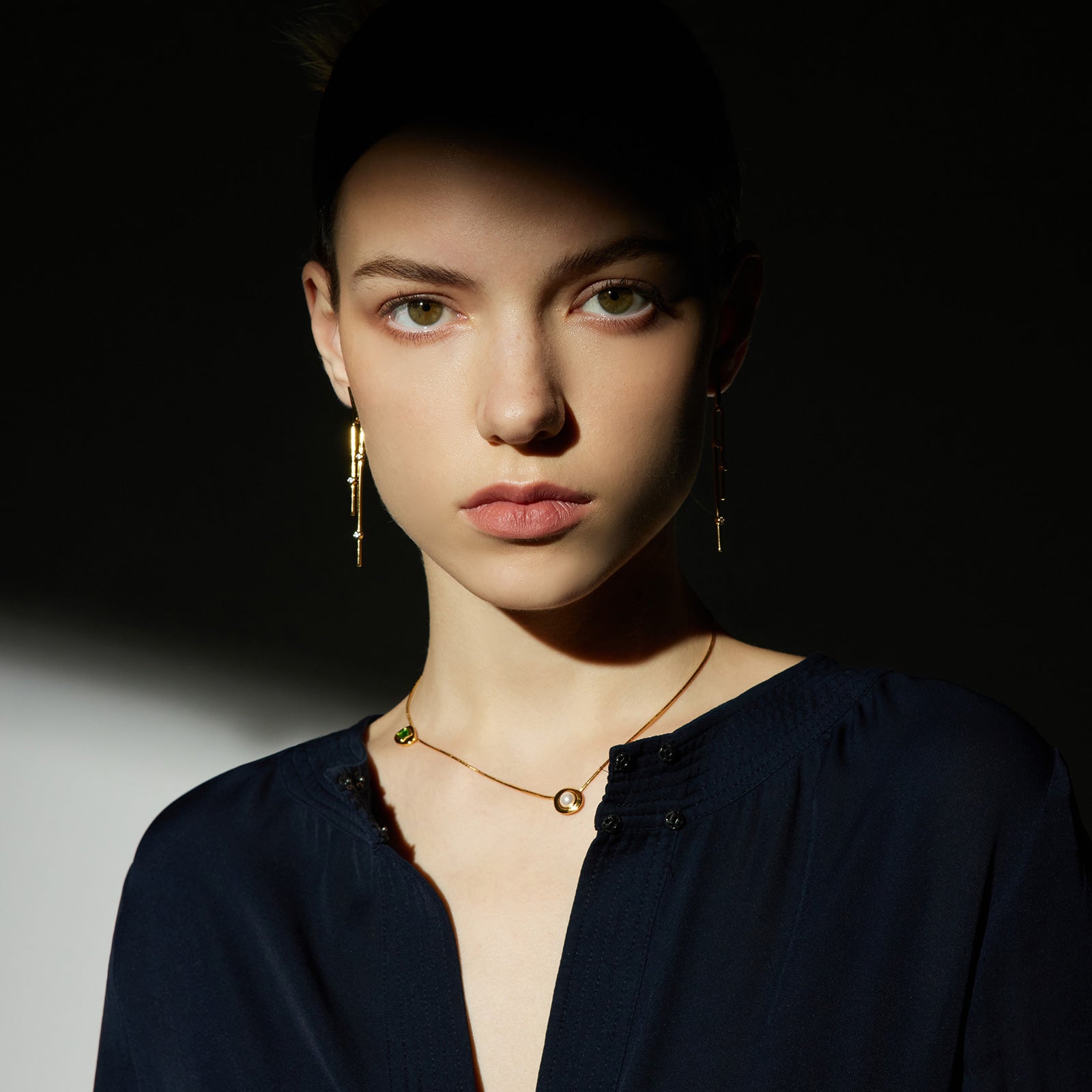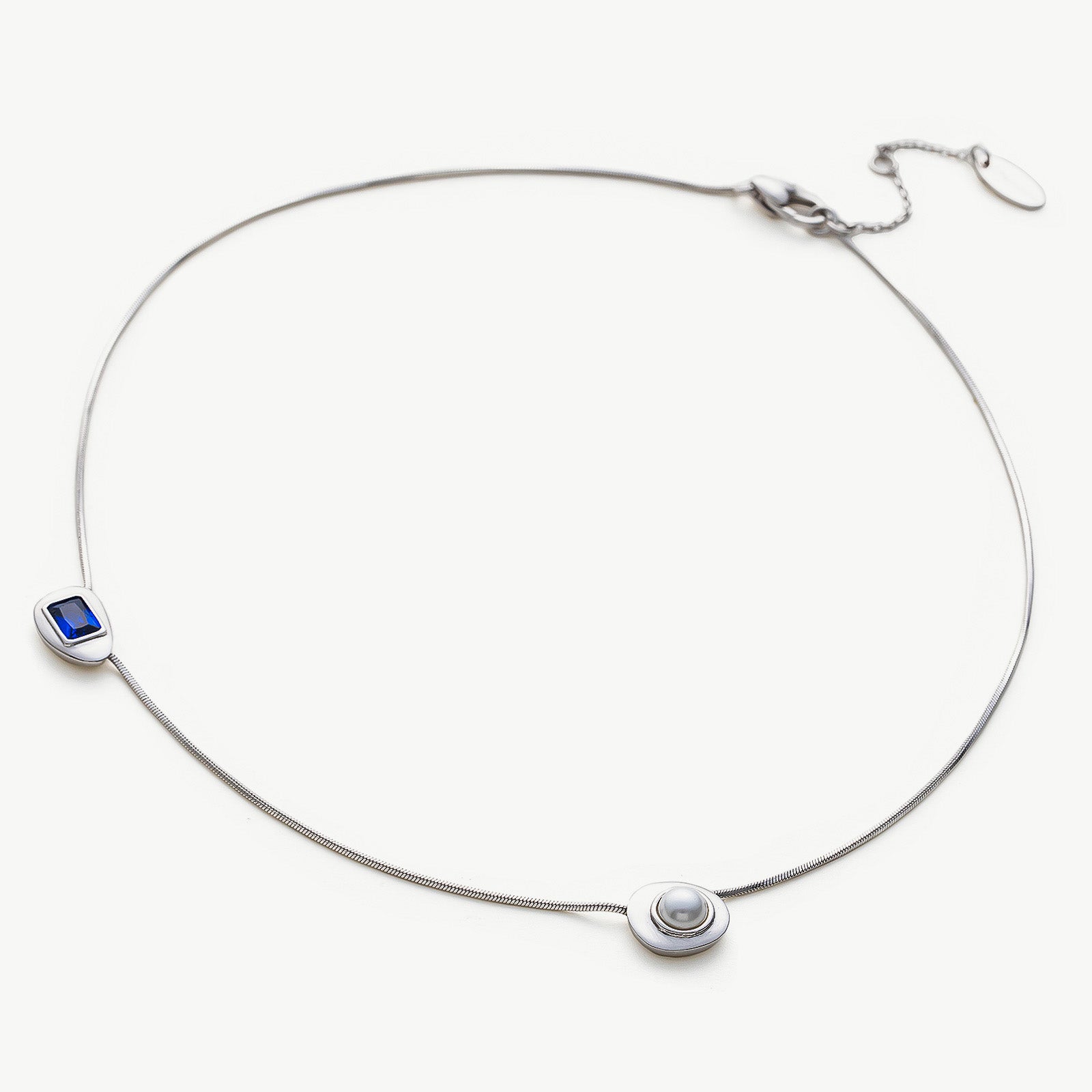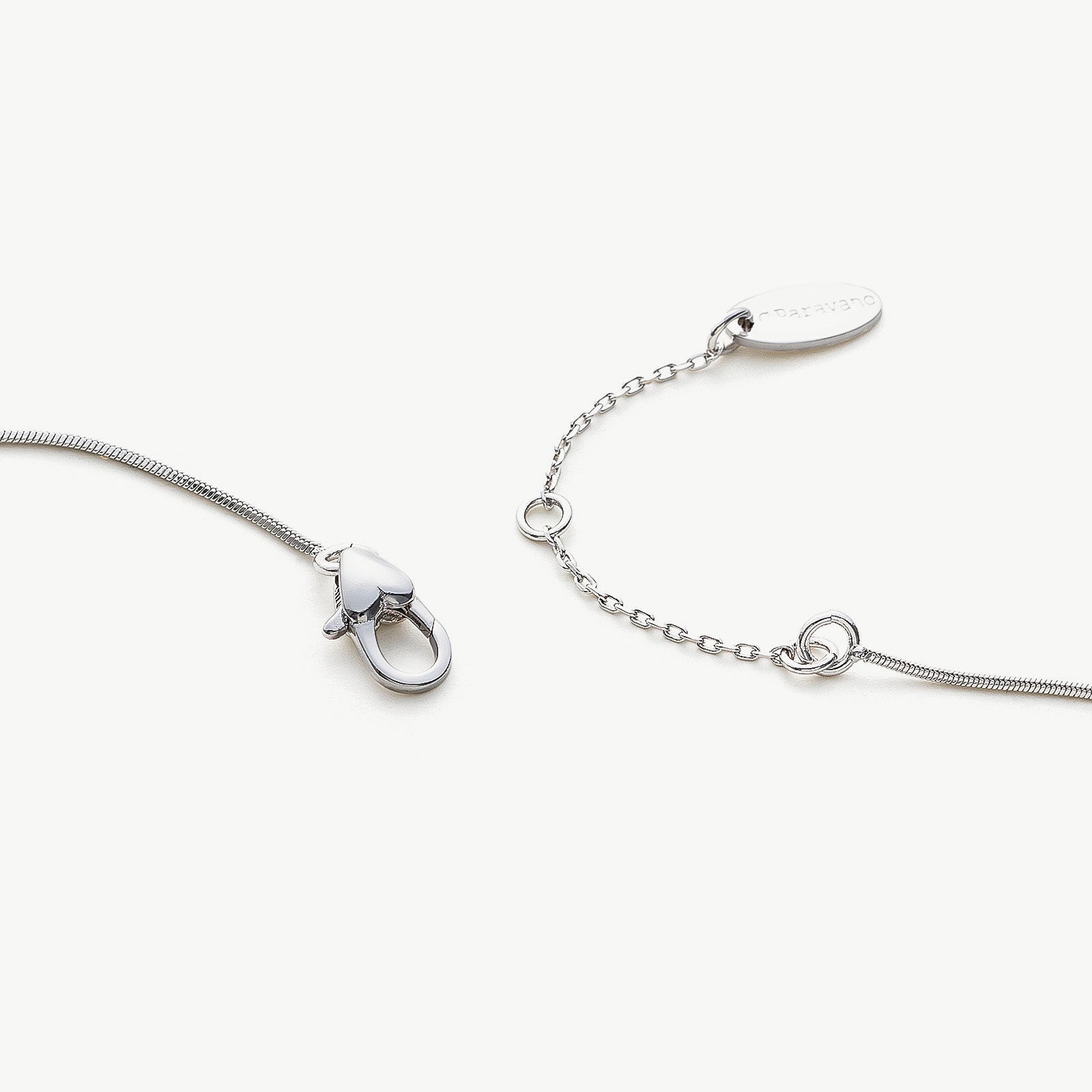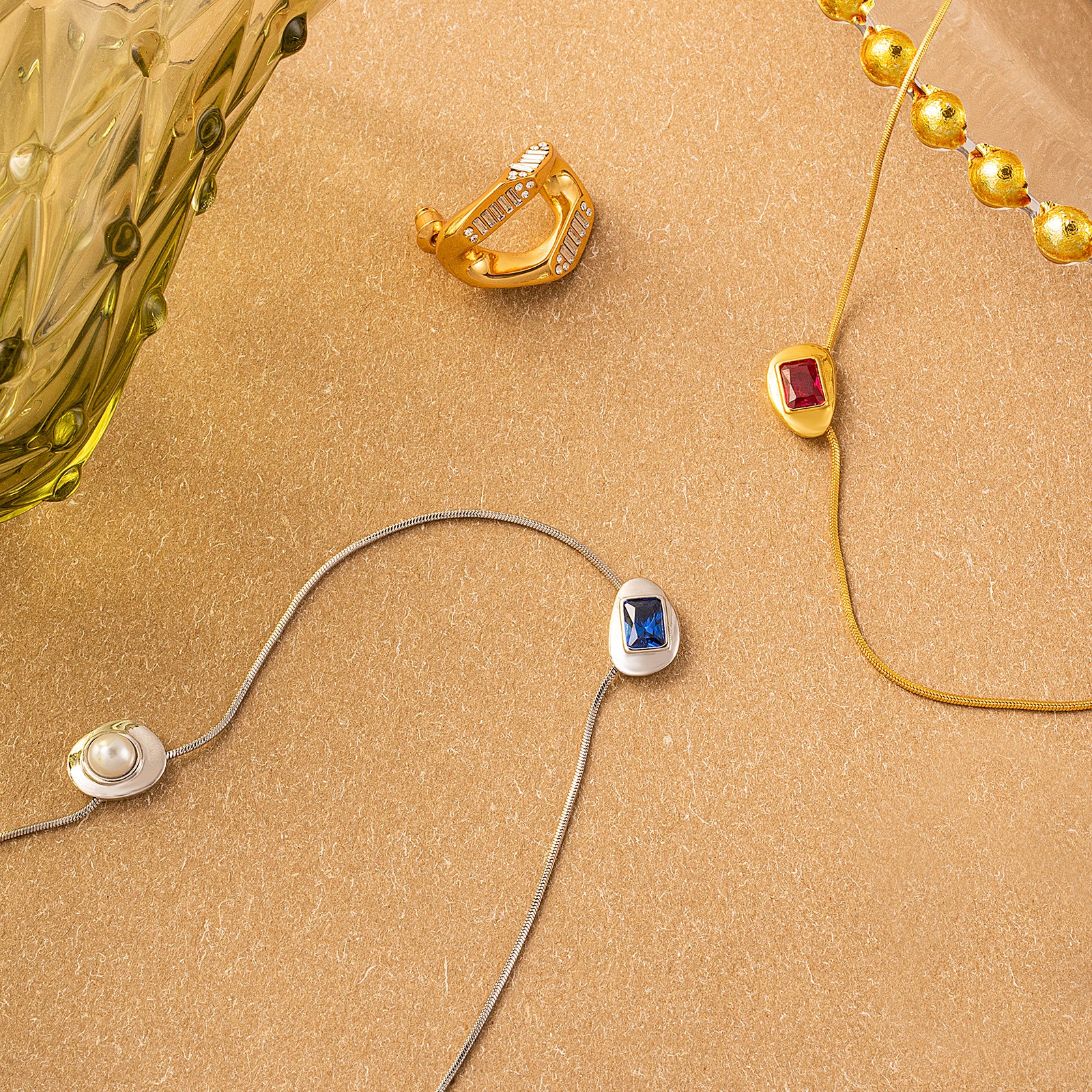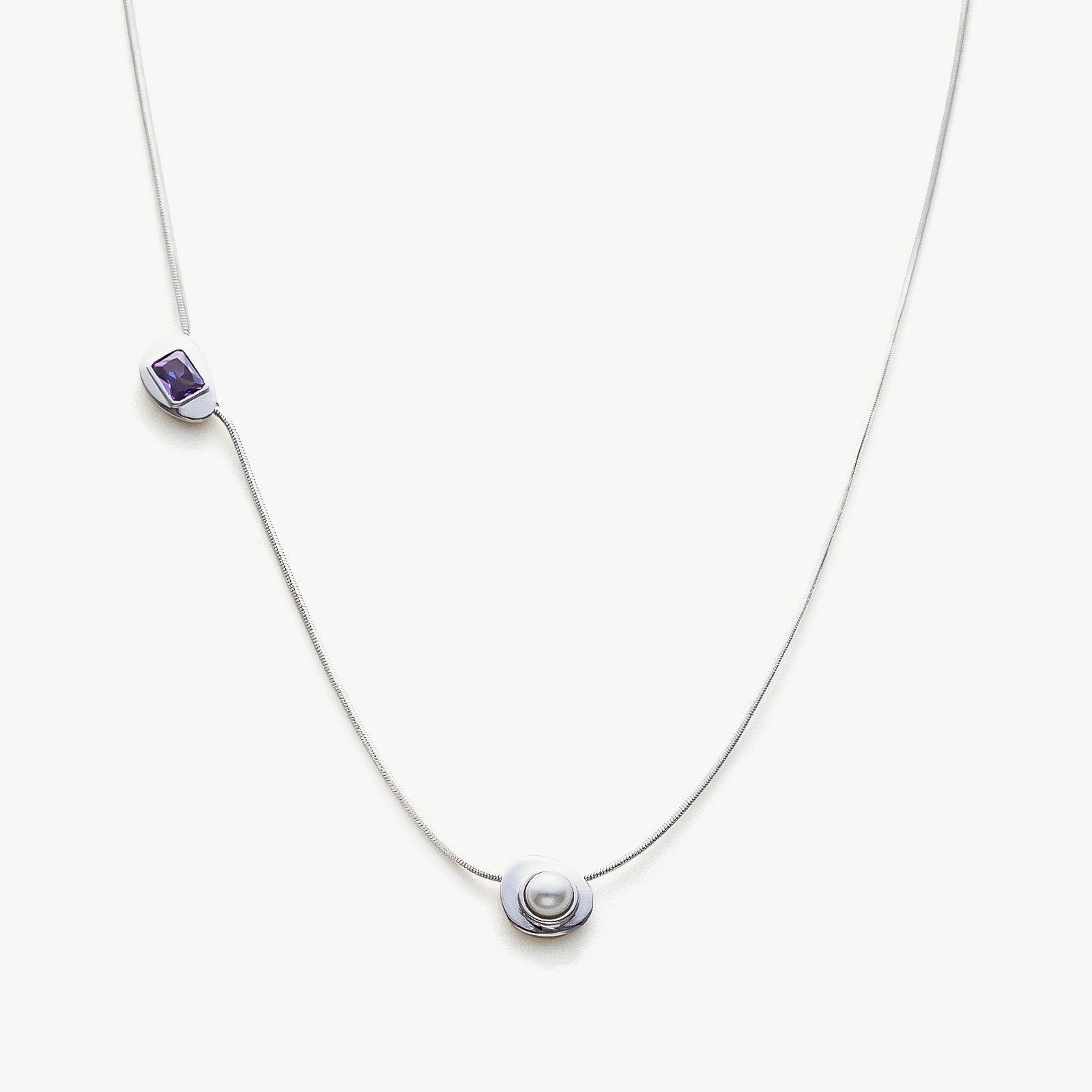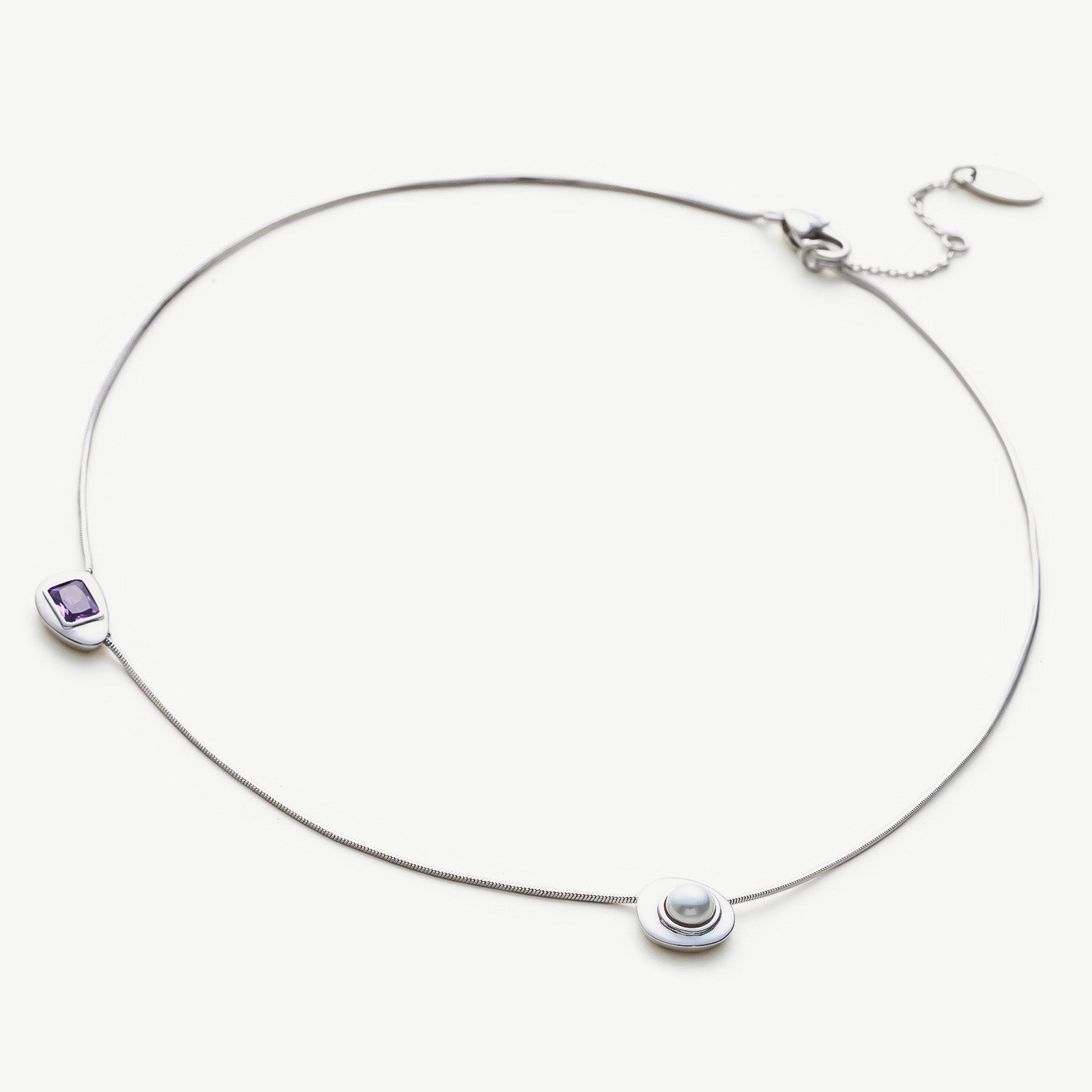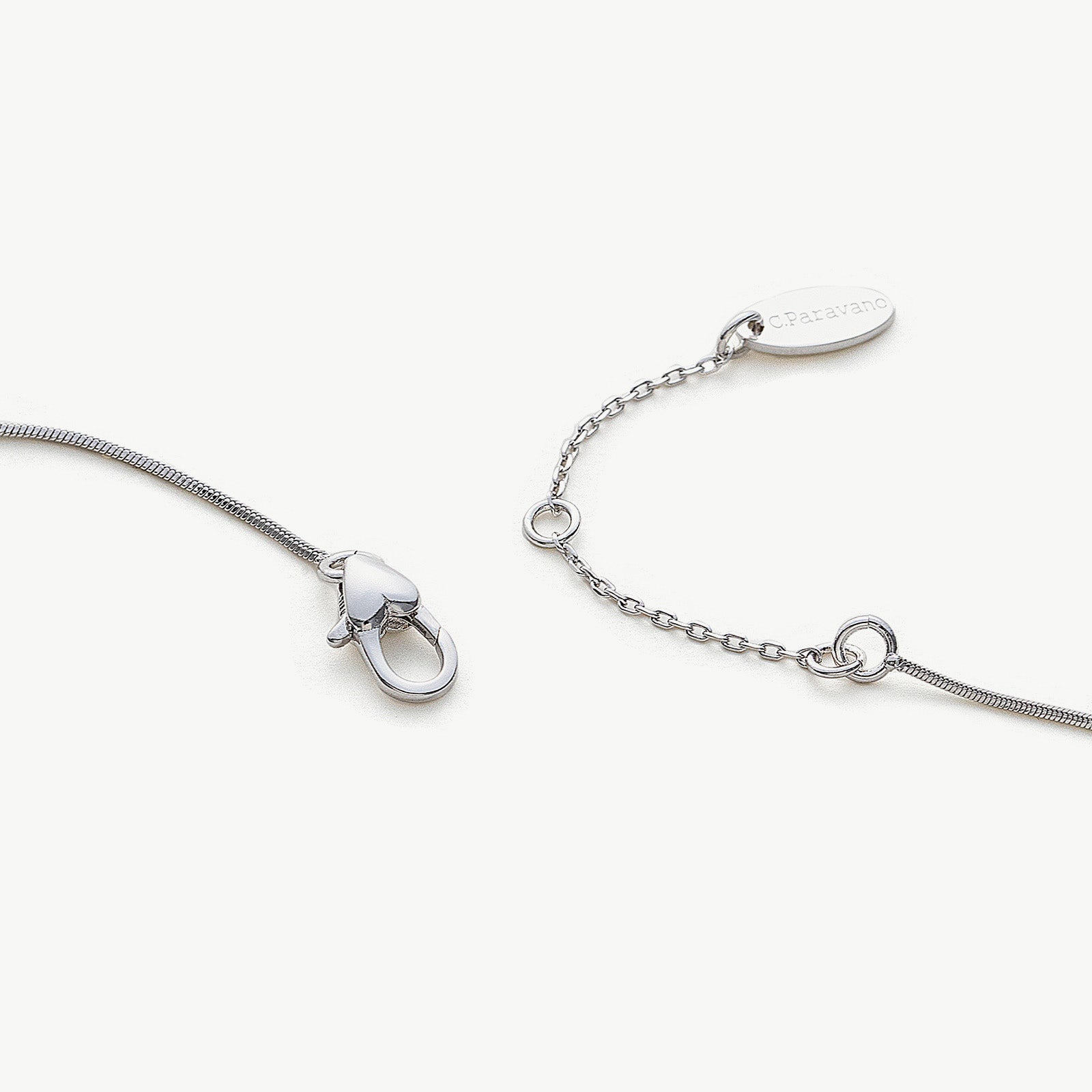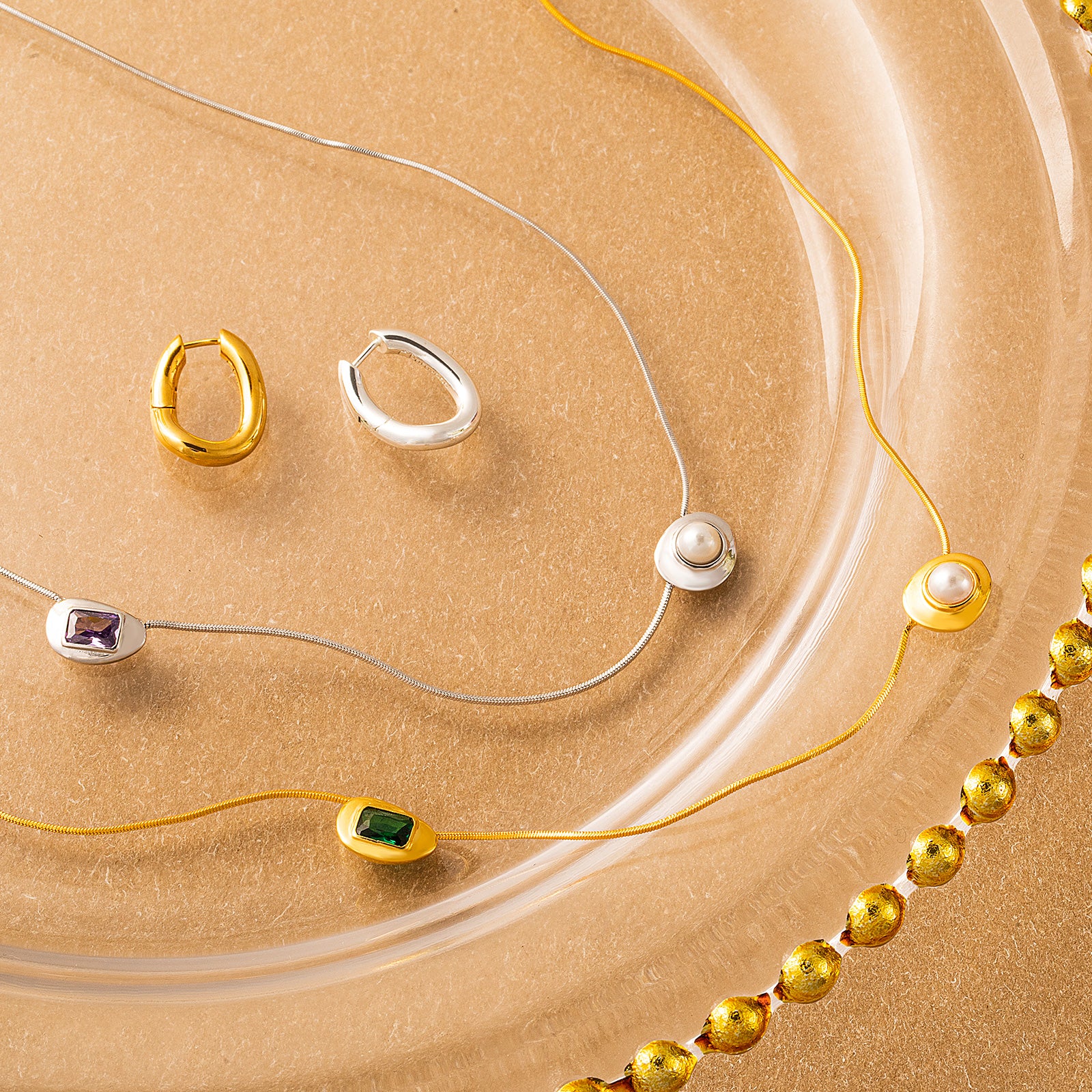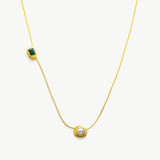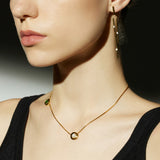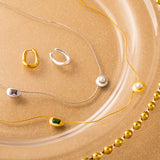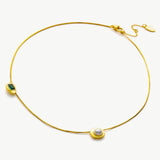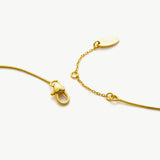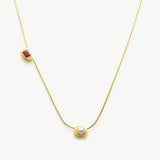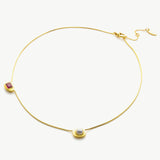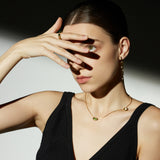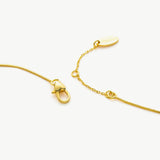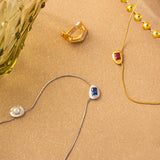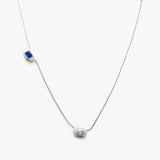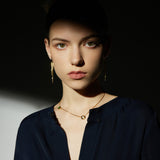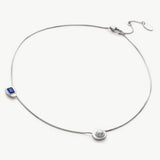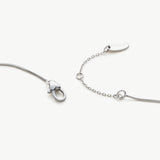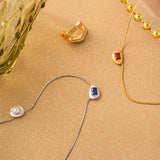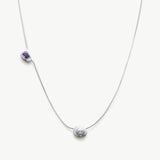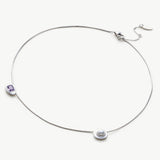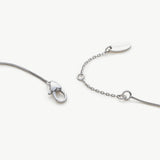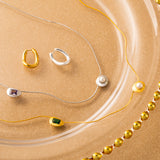 C.Paravano necklace features a gemstone and pearl pendant, rendering it unique and one of a kind. Crystal Drop Necklace is crafted from 18kt gold/

p

latinum plated

with a snake chain and then finished with a corresponding clasp.
Composition: 18 kt gold/white gold/p

latinum plated

 brass/gemstone
18 kt gold/p

latinum plated

chain
Heart clasp fastening
Chain length: 41cm
Pendant size: 1.5cm
Extra length chain: 5cm
Adjustable length
Free standard shipping on all orders. An average shipping interval for standard delivery is 5-14 working days.