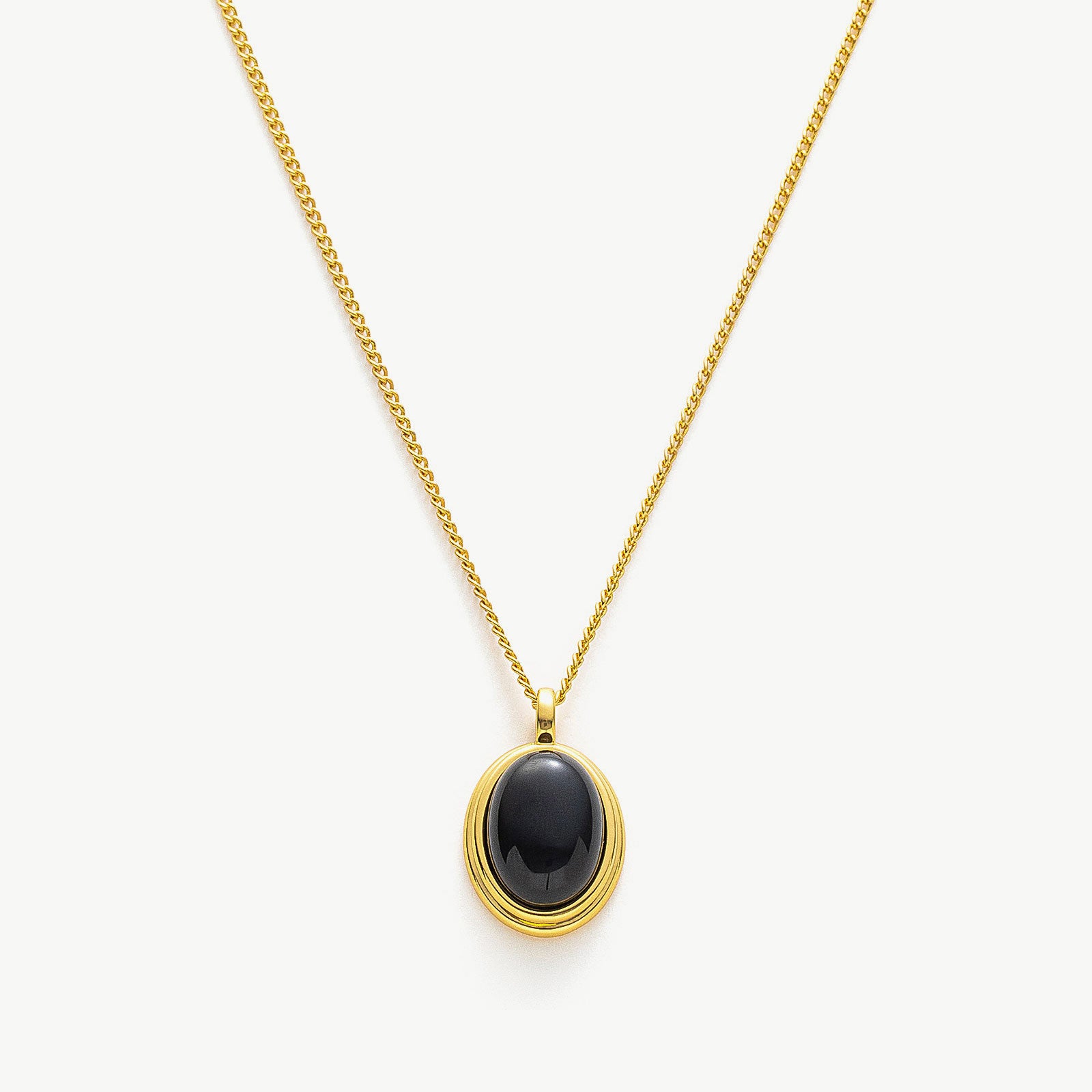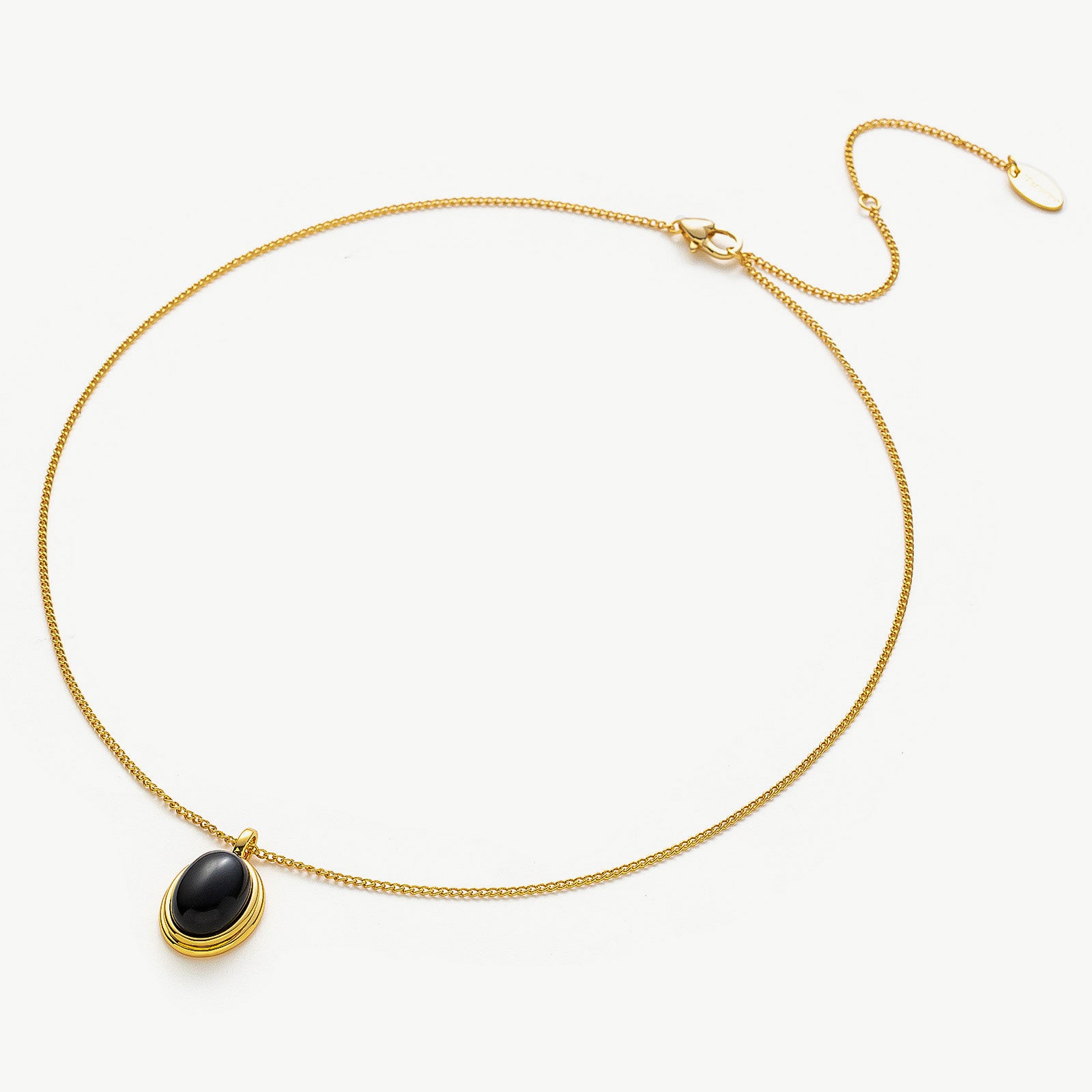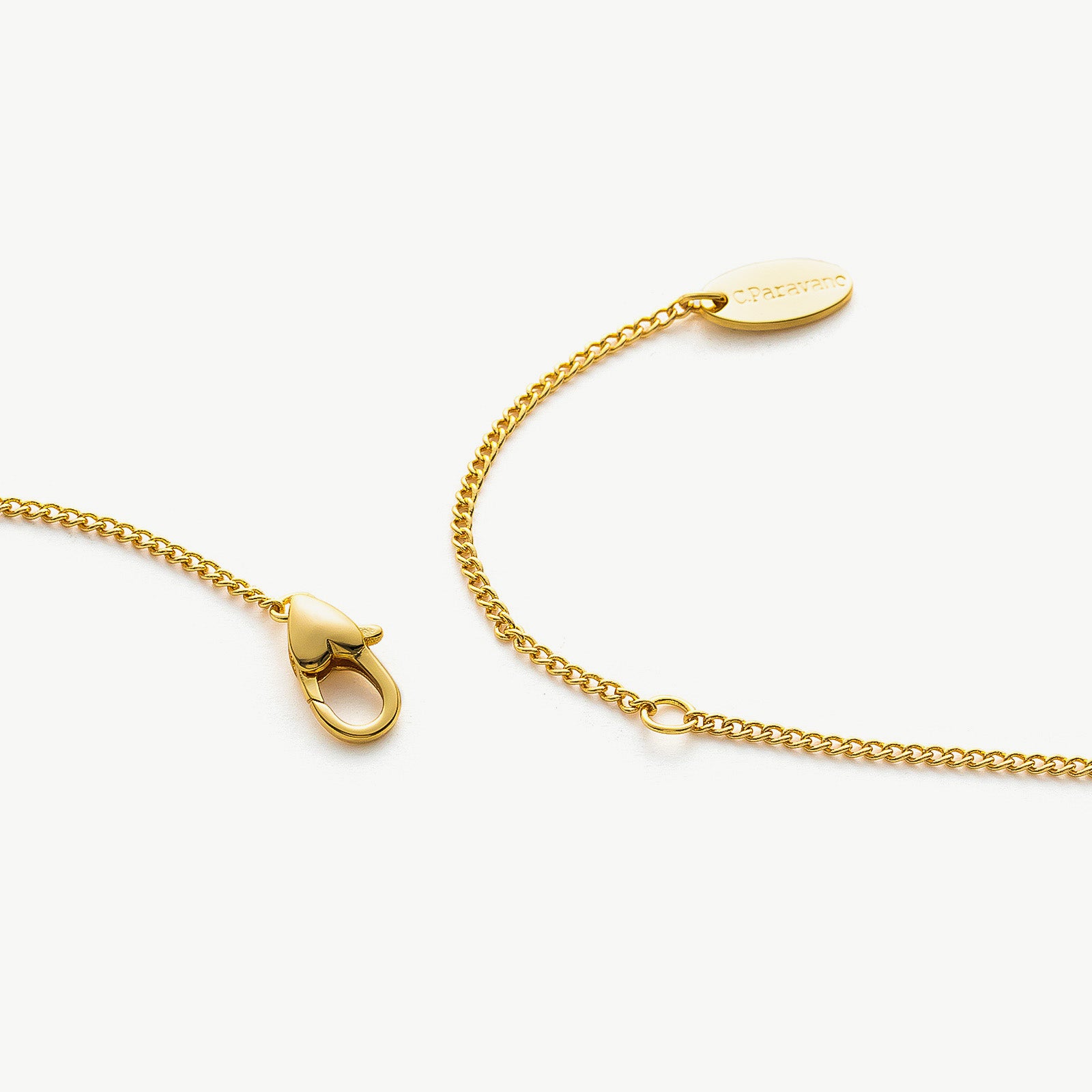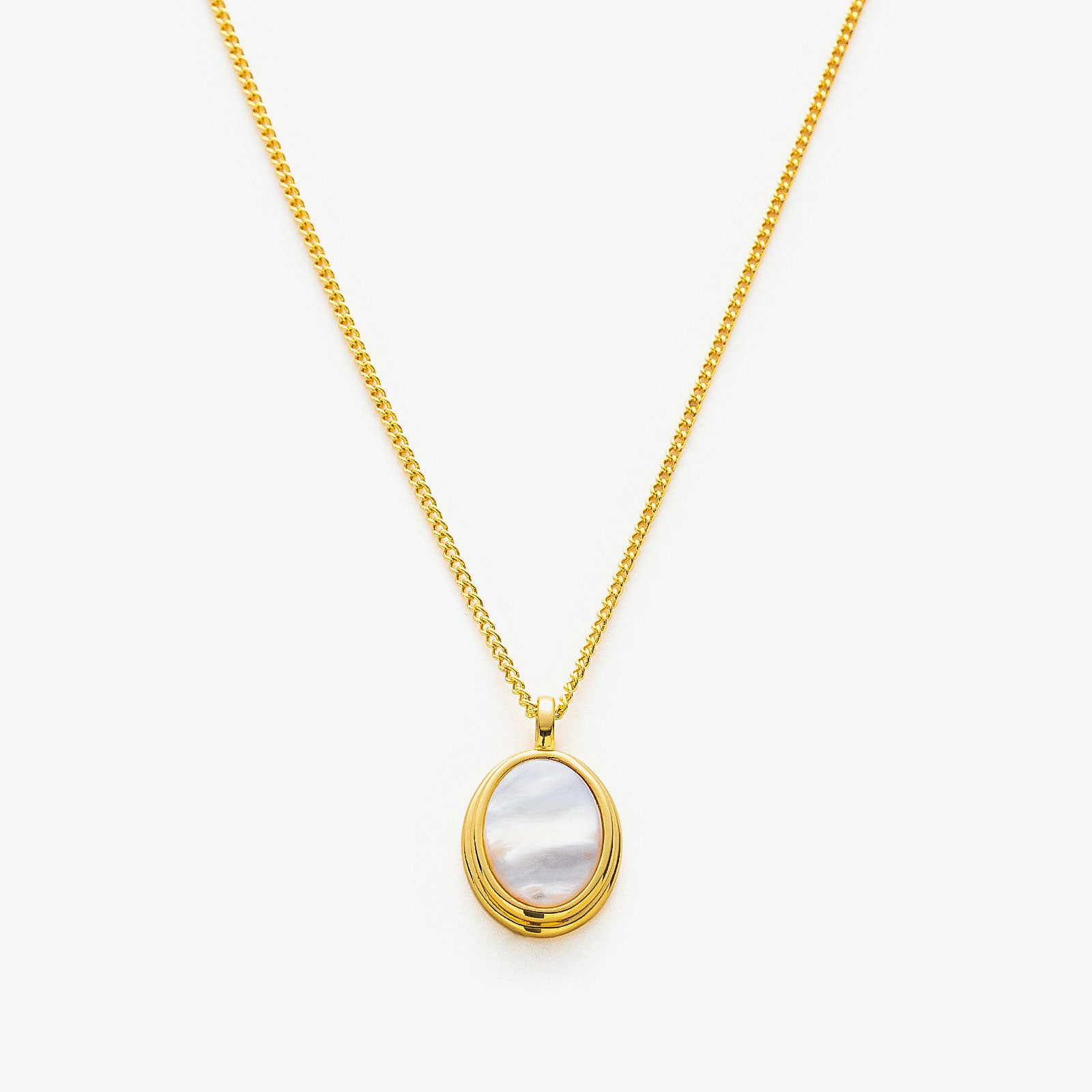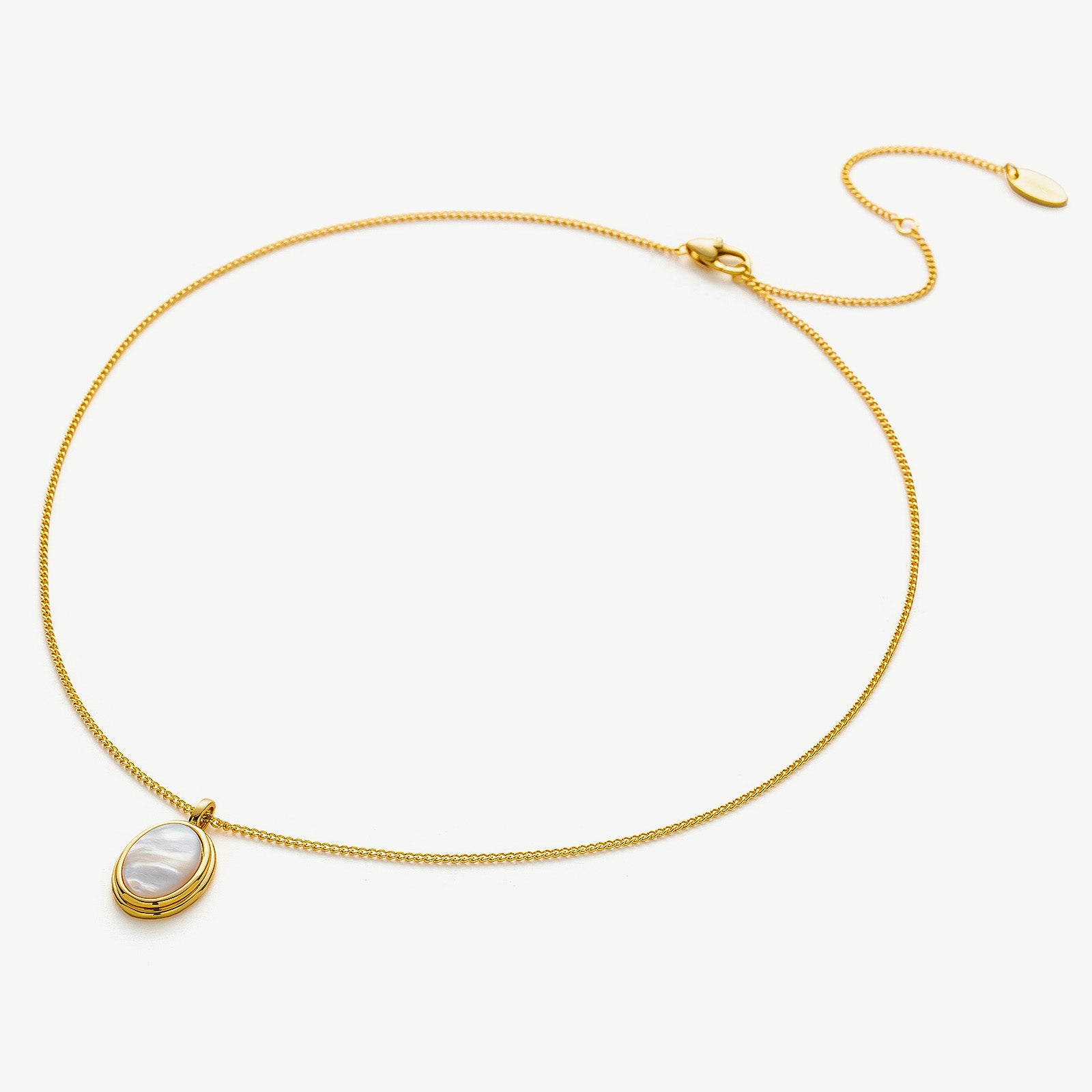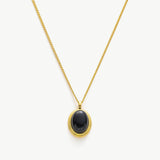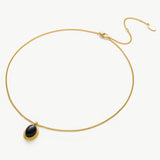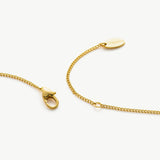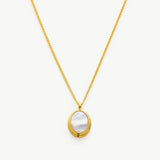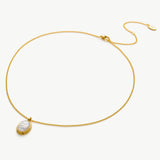 The Agate Pendant 18kt gold necklace suspends a striking oval white onyx-a precious stone thought to stimulate imagination and creativity. It has a fine-link chain.
Composition: 18 kt gold brass/agate
18 kt gold chain
Heart clasp fastening
Chain length: 42cm
Pendant size: 2*1.5cm
Extra length chain: 5cm
Adjustable length
Free standard shipping on all orders. An average shipping interval for standard delivery is 5-14 working days.
GET THE LOOK