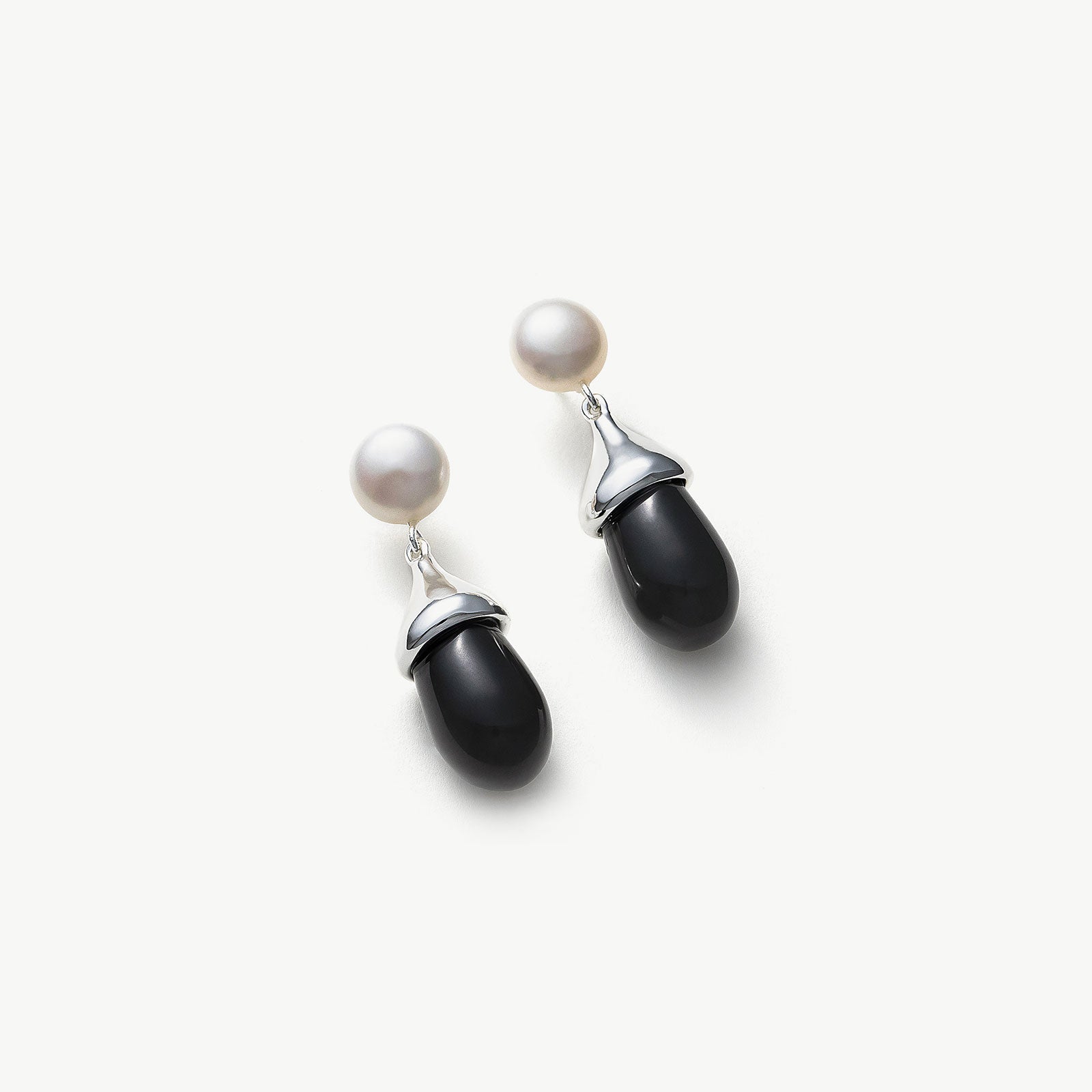 Agate Drop Pearl Earrings
A single drop of onyx showcases the stone's natural inclusions in an appreciative light. Agate Drop Pearl Earrings Held in an 18kt platinum plated base. Finished with a single pearl for a subtle underscore of opulence.
Colour: Silver black
Composition: 18 kt plated plated/onyx
Width: 1.4cm              Length: 4.4cm   
Free standard shipping on all orders. An average shipping interval for standard delivery is 5-14 working days.
GET THE LOOK